About The Annual
The Annual is a showcase of the year's best and strongest work from
Australian and international professional, emerging, and student photographers.
WE ARE CURRENTLY ACCEPTING SUBMISISONS.
The Annual comes out mid-November.
Submissions can be made in the following categories:
ADVERTISING
AERIAL
ARCHITECTURE
ART
DOCUMENTARY
EDITORIAL/FASHION
EMERGING
LANDSCAPE
PORTRAIT
STUDENT
TRAVEL
WEDDING
 Deadline for submissions: Friday, 21 August 11:59pm, AEST (+10 GMT)
The Annual comes out mid-November.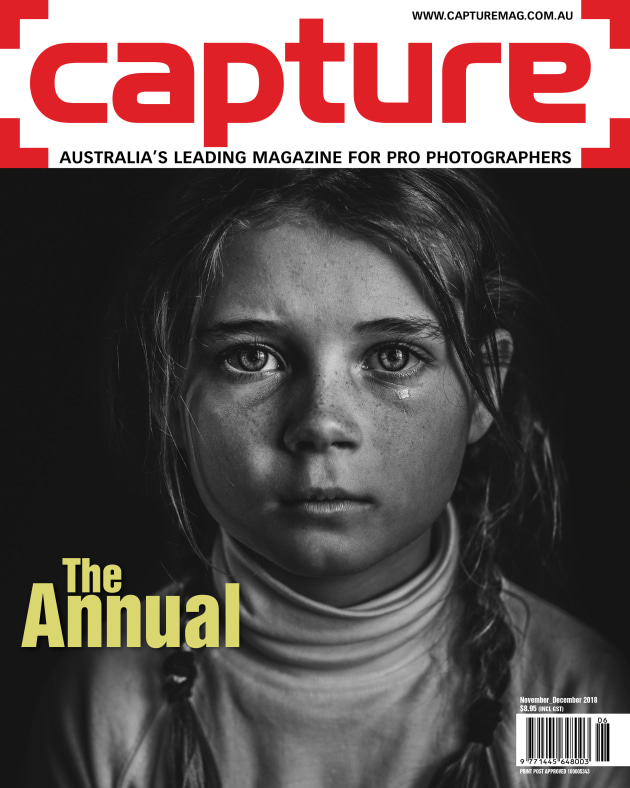 The Annual 2018 cover by Helen Whittle (@HelenWhittlePhotography).
Terms and conditions
1. Full copyright remains with the photographer.
2. Images accepted for The Annual may be used by Capture magazine to promote The Annual.
3. Information collected is never shared with third parties.