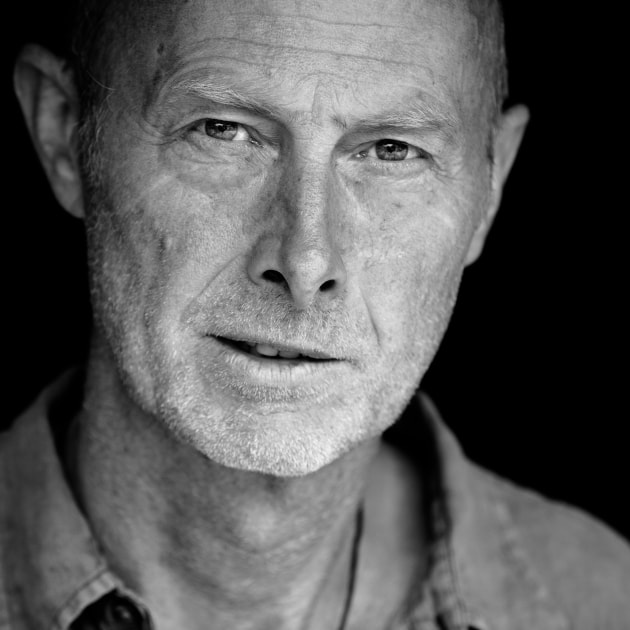 Tim Booth's instantly recognisable shooting style echoes across both his portraiture and landscape work. Deceptively simple and shunning unnecessary elaboration, his photographs are often both profound and affecting. Winner of numerous international awards, his work has appeared in countless magazines and fine art publications and is collected worldwide.
Booth began taking photographs with his father's camera at the age of eight. By time he was a teenager he'd bought his first SLR, thrown on a backpack, and headed off around Europe. Infected by both travel and photography, he spent several years shooting freelance features for most of the UK's weekend magazines and newspapers in Africa, Pakistan, and South East Asia.
Once settled back in the UK, he shot commercial, corporate, and design work from his London studio while also pursuing personal projects. His commercial work for advertising and design agencies spans three decades.
Ever bitten by the travel bug, his first exhibition, Into the Light, was shot whilst on assignments in Africa. However, it is his seminal A Show of Hands project and award-winning book which brought him international recognition. Both the book and the collection have received numerous international awards.
His latest collection, C I R C U S, is a personal fine art project creating powerful images of contemporary circus artists. The collection has already received a Gold award from the Prix de la Photographie in Paris.
Click this link to see the entire impressive judging panel for Australasia's Top Emerging Photographers 2022.
Entries for Australasia's Top Emerging Photographers 2022 closes after 20 February.