Ballarat International Foto Biennale full program announced
Come late August, the town of Ballarat in Victoria will be transformed as the 16th Ballarat International Foto Biennale (BIFB) takes over the galleries, buildings, cafes, walls, and streets. Recently announced, the full program boasts more than 170 artists across 100 venues, including 25 Australian premieres – most of which are exclusive to Ballarat.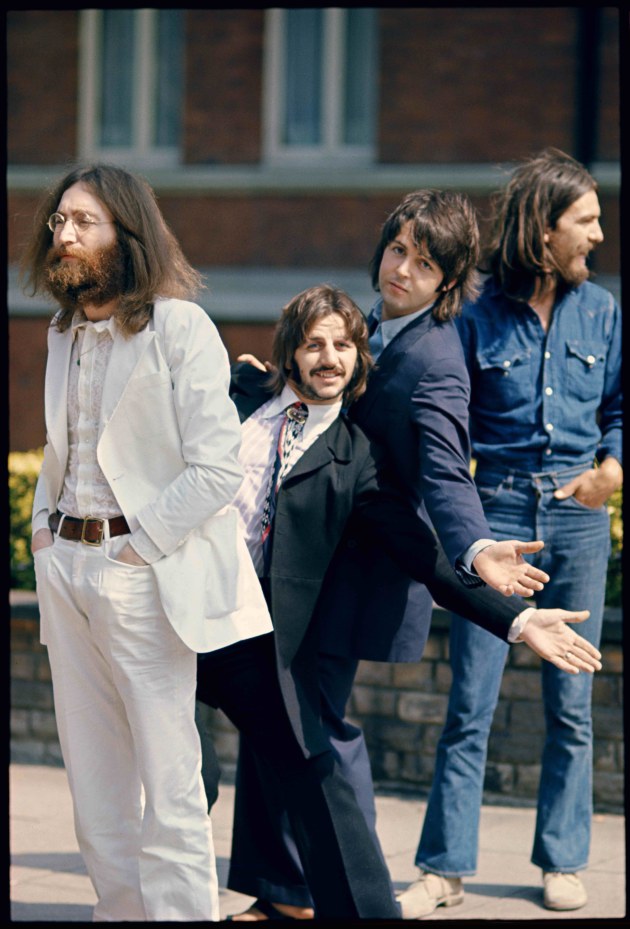 One of the key highlights of the program is the Australian premiere, and exclusive run, of Linda McCartney: Retrospective, which will showcase more than 200 photographs. Curated by Paul, Mary, and Stella McCartney, the exhibition offers an intimate look into the life of the McCartney family along with photographs of the 1960's music scene, and a series of never-before-seen prints from McCartney's time in Australia. 
Other festival highlights include:
We will all eventually return to the earth,a group exhibition that explores how the photographic medium can interrogate notions of colonisation, authorship, ownership, and cultural legacy. It features work by 11 artists including Edith Amituanai (NZ), Nathan Beard (AUS), and Janna Ireland (USA), among others.
Styx byFrench artist Alix Marie delves into her interest in water deities. This world premiere exhibition draws on the ancient myth of Styx, a Greek Oceanid representing the boundary between Earth and the Underworld.  
BIFB exclusive and Australian Premiere, Notes from a Queer Mysticexplores the work of internationally acclaimed, trailblazing American artist, Steven Arnold (1943 – 1994). A protege of Salvador Dali, Arnold was a quintessential icon ahead of his time whose ideas of gender, sexuality, and spirituality are as relevant as ever in the cultural conversation of today.  
In Translationexplores the relationship between architect and photographer through the lens of four leading contemporary photographers: Erieta Attali (ISR), Lard Buurman (NLD), John Gollings (AUS), and Rory Gardiner (AUS). Looking into some of the most unique public and private spaces, the exhibition investigates photography's role in articulating a sense of place and space.  
 24HRS in Photos, from Dutch artist, designer, and curator Erik Kessels, responds to the ongoing overload of images in contemporary society. Kessels presents viewers with a sea of 350,000 images, depicting the sheer weight of our current visual output. 
In Raining Embers, photographers Aletheia Casey (AUS), Gideon Mendel (ZAF), Ruth Maddison (AUS), and Rachel Mounsey (AUS) examine the global climate crisis through their documentation of the 2020 Australian Bushfires.  
Ballarat will also play host to a full program of free outdoor exhibitions. Bridge Mall will showcase Mass Isolation Australia, a photographic exhibition curated from over 12,000 images that were uploaded by photographers across rural, regional, and metropolitan Australia to the #MassIsolationAus Instagram project. Created during lockdown in March 2020, the exhibition offers a visual record of the pandemic and its impact in Australia.
A series of artists talks and masterclasses will also form part of this year's program, including artist talks with Ruth Maddison and Rachel Mounsey.
Other exhibiting artists include Pat Brassington [AUS], Irene Fenara [ITA], Lamya Gargash [AE], Lisa Garland [AUS], Geoff Kleem [AUS], Edgar Leciejewski [DEU], Gideon Mendel [ZAF], Mitchell Moreno [UK], Rhonda Senbergs [AUS] and Mariken Wessels [NLD]. 
Follow this link for the full program, and to purchase tickets.
The festival runs from 28 August until 24 October.

Get more stories like this delivered
free to your inbox. Sign up here.