Martin Kantor Portrait Prize 2021 finalists announced
The finalists for the 2021 Martin Kantor Portrait Prize have recently been announced. The acquisitive first prize of $15,000, supported by the Dara Foundation, will be awarded to the work judged to be an exceptional photographic portrait of a significant Australian. This must be a portrait of a living individual distinguished in art, letters, science, sports, or politics. All finalists will be exhibited as part of the 2021 Ballarat International Foto Biennale.
The finalists for 2021 include: George Angelovski, Graeme Armstrong, Fiona Bowring, Su Cassiano, Anna Maria Antoinette D'Addario, Elise Derwin, Stephen Dupont, George Fetting, Julia Firak, Lisa Gipton, John Gollings, Naomi Hobson, Nicholas Hubicki, Penelope Hunt, Tammy Law, Kellie Leczinska, Mia Mala McDonald, Stuart Miller, Suzanne Phoenix, Eugenia Raskopoulos, Eva Schroeder, Russell Shakespeare, Laki Sideris, Sanjeev Singh, Tobias Titz, Linda Wachtel, and Rudi Williams.
Juding panel
Naomi Cass
Max Delany
Bill Henson
Fiona Sweet
You can view past exhibition collections for the Martin Kantor Portrait Prize here.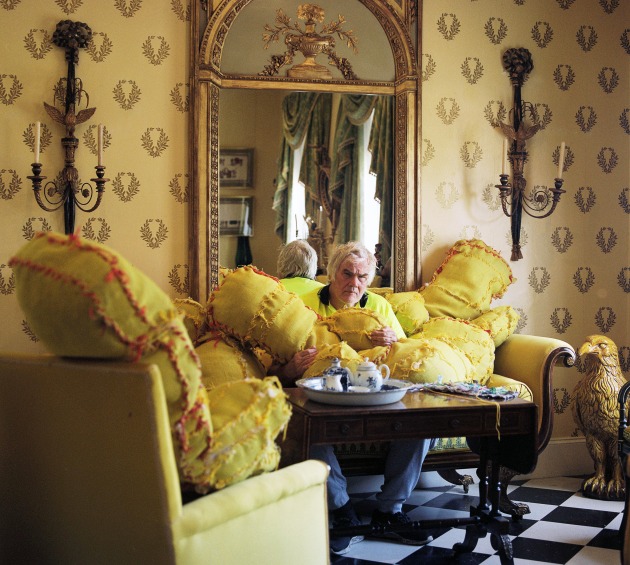 About Martin Kanor
In memory of the late Martin Kantor, Kantor was a photographer and philanthropist who was known for his arresting portraits of famous musicians and artists like Iggy Pop, Howard Arkley, painter Adam Cullen, and conceptual artist Dale Frank. His image of Mark Seymour, the lead singer of Hunters and Collectors, was used by the band for an album cover and is a classic representation of Australian rock and roll. Kantor founded the well-known St Kilda gallery Brightspace and was a strong supporter of indigenous and environmental causes.

Get more stories like this delivered
free to your inbox. Sign up here.