50 Top Tips to Winning Australasia's Top Emerging Photographers 2022 (part 1)
For close to a decade and a half, Capture magazine has been on a mission to help discover Australasia's very best emerging talent. During this time, the competition has uncovered and helped boost the careers of countless emerging photographers from Australia and New Zealand. Now in its 14th year, the call for entries for Australasia's Top Emerging Photographers 2022 is closing soon. Final deadline is 20 February.
The judges
Helping decide the winners, place-getters, and Top 10 and Top 20 entries across the nine categories is no easy feat. As such, we rely on the wisdom, experience, and expertise of some of the world's very finest photographers and industry experts. With such impressive credentials, our judges are suitably qualified for the important role they take on. But don't take my word, scroll down and have a look at who was on board to help judge the 2021 competition. Stay tuned to learn who our judges for 2022 are.
Feedback matters
Each year, we ask the judges to provide feedback and constructive criticism on the categories they judged so that we can share this invaluable information with you. It's not designed to provide a warm and fuzzy feeling, but instead be helpful to those about to enter the competition.
While the tips are broken down by category, the advice is likely to be applicable across multiple genres of photography.
Winning advice
1. When photographing animals, focus on capturing their essence. I know that sounds vague, but whether it's in their eyes, colour, texture, or shape, you will be able to create an image that goes beyond just traditional animal photography and connects with your audience. Instead of just taking a picture of an animal, try and capture its soul.
2. Unique animal portraits get noticed – either of subjects photographed in a way we haven't seen before, or behaving in a way we haven't seen before, or even of subjects we haven't seen before. The images which captured my eye in this category achieved this and were engaging, and had distraction-free backgrounds.
3. When considering which images to include in your portfolio, it is often best to choose images that can stand on their own. A lot of entrants have entered a series of photographs that have been taken sequentially of the same subject. Unless these images support a specific narrative, often two of the images let down the star image of the portfolio. 

4. The successful portfolios demonstrate an understanding of both photographic craft and architectural intent. Falling back on easily found two dimensional patterns or fashionable Photoshop technique doesn't provide any valuable insight into the subject matter itself.
5. Most entries failed to show a whole building which is crucial in architectural photos.
6. It is the job of the architecture photographer to see beyond what the passer-by sees, to wait for the light to be "just right", to find the angles and lines of the building that create imagery of the building that increases the viewer's understanding of its scale, detail, and grandeur.
7. Watch your proportions, symmetry, and the geometric relationship between all the elements as they tend to come under greater scrutiny in this category. When you're preparing your entries, try spinning them around 180 degrees to get a clearer sense of visual weight and compositional balance in your final image.

8. Take what you know, what you have seen, and make it your own. Authorship is all a photographer has. An artistic voice needs to find a consistent note, have an intent, and say something we haven't seen before.
9. The portfolios that worked were the ones where an idea or concept was present.
10. Photography and art are very subjective. Whenever I look at a photograph, I think "Would I want that on my wall?"
11. I chose portfolios that were aesthetically cohesive and showed excellent technical ability.
12. Special attention is given to imagery that judges have not seen before. Therefore, innovation and original ideas of the artist will be rewarded most. Creativity is the creation of the new.

13. It's as though many people just submitted three versions of the same photo. If you're given three entries in a competition, give three different photos, or at least the same subject in different light. Three different frames of the same thing is lazy.
14. This category provides the opportunity to really study light and shadow, telling a story of contrast, texture and feeling – matching the treatment to the subject matter.
15. I like to see that the picture is in B&W for a reason, not just a colour photo changed to B&W.
16. Black and white images are about tonality, contrast, and impact. Images which stood out had immediate visual impact and expert craftmanship in their composition and execution.
17. The black and white images that stood out the most were images that were clean, minimalistic, and conveyed a sense of narrative.
18. Chiaroscuro is the art form I look for in a black and white image, and the most successful images use strong contrasts between light and dark affecting the whole composition. I'm looking for a photographer's signature style throughout each of their frames.
19. Make sure to get full use out of the tonal range in your images. Some of the images were very flat. Simplification is often a key aim in this genre. Take the time to reflect on how you can accomplish this in your imagery.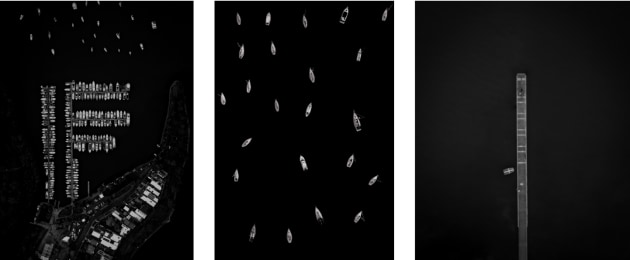 20. For a series to rise above the rest, you need a great story or issue, a successful visual narrative comprised of a variety of images to not only represent the story, but also to remain visually stimulating and engaging, and you need to find real moments that capture action, emotion, mood, and that give a unique or surprising view into that story.
21. Images make the viewer feel like they are part of the scene, witnessing what is in front of them. Successful images in this category were those which really drew me in and gave me a bird's eye glimpse into the lives and environments of others thanks to clever angles, framing, and storytelling.
22. I tried to find work that looked considered, studied, and thoughtful. I favoured work that had been developed over a period of time, and work that was qualitatively consistent through the series.
23. It can be helpful to shoot with the storyline in mind, editing as you go along. Don't repeat the same shot in an edited sequence. When editing for a series, each shot should stand alone as its own powerful image.
24. A successful documentary essay needs to be cohesive in style, light, composition, mood, and storytelling. The photographer should take the time to allow the subject's story to naturally unfold and translate their unvarnished reality of life. It should be obvious that one photographer made each image. Some portfolios had some very strong single images, but the collection did not hold up cohesively.
25. The strongest portfolios were the ones you could tell had built intimacy with their subjects or with a place. Photojournalism is often about breaking through some wall to capture the essence of a human being and hold that trust – even just momentarily. If the composition alongside that bit of magic is there, then there's really only little you need to do apart from small edits. Many of the portfolios went overkill on the editing or colour palette when documentary really hinges on the story and feeling first.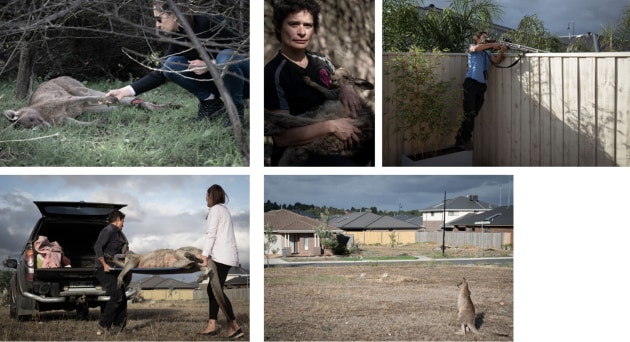 Click here to view Part 2 of this story.

2021 judging panel
Click here to check out the stellar panel of judges for 2022.

Get more stories like this delivered
free to your inbox. Sign up here.