Ballarat Foto Walks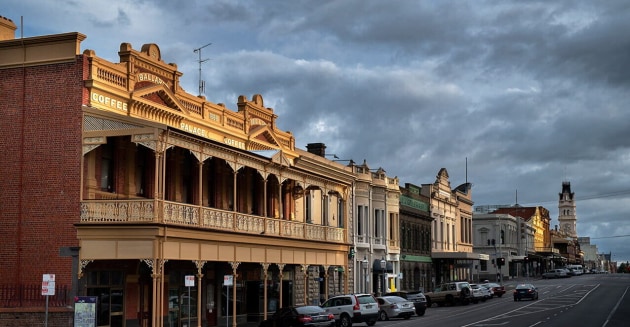 Ballarat Foto Walks will take place on Saturday and Sunday afternoons throughout October and into early November. With support from Fujifilm and led by local photographers Peter Kervarec and Dylan Leak, the walks offer participants the opportunity to explore the streetscapes and architecture of the historic city of Ballarat.
Kervarec and Leak will provide pro tips and insights into photography while the walks take in some of the best gold rush architecture and heritage sites Ballarat has to offer. The walks last approximately 90 minutes. Follow this link to purchase tickets.
Peter Kervarec: 10 October, 24 October, 7 November
Dylan Leak: 2 October, 16 October
Angela Hayward will lead a Cemetery Foto Walk on 9 October. Tickets can be purchased at this link.
The Biennale is now open to regional audiences. If you are in regional Victoria, please click here to book your tickets.
Check out the core program here: ballaratfoto.org/event-category/core-program.
For those unable to attend in person, the Digital program can be accessed here.