Wander the Night Japan by Cody Ellingham and Simon James French
The latest project by New Zealand photographer Cody Ellingham and British composer and sound artist Simon James French (AKA SJF) is Wander the Night Japan which will be launched as a limited-edition 12" vinyl record featuring ambient soundscape music from Japan combined with a photo book.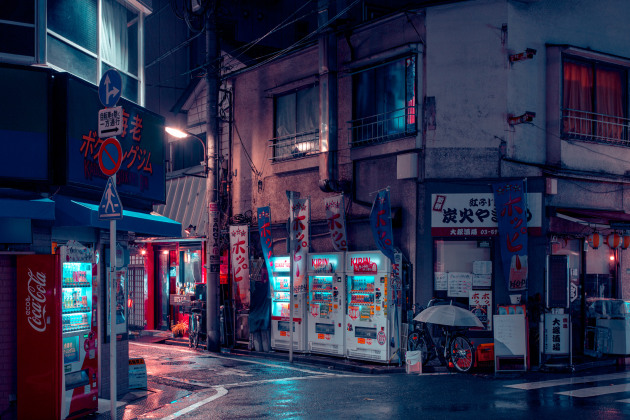 The project emerged during the global lockdowns as the two artists sought to rekindle their dreams of travel and faraway places, and is being funded by a Kickstarter campaign which ends on 20 April. Once funded, the pair aim to explore opportunities to take it to galleries and small venues as a unique live audio-visual experience.
The collaboration between Ellingham and French is a result of the many years the two of them spent living and travelling around Japan. The release of the album and book comes at a time when travel to Japan is still heavily restricted for tourists and many other international visitors. "I think the pandemic has brought with it a profound sense of loss for those of us who live for the magic of experiencing new places and cultures," Ellingham says. "That's the inspiration behind this latest work – recapturing that feeling of your first night in an unfamiliar city."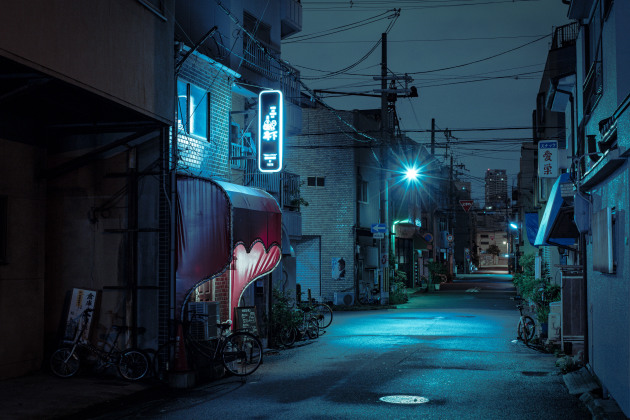 French says the music and ambient soundscapes composed for the album are inspired by his earliest days in Japan. "Those first moments when you get off a plane in a new place; the smells, the heat, and the sounds you hear as you head out to explore – there's magic in that."
The music was recorded by French from his small houseboat on Regent's Canal, in the centre of London. His process involved immersing himself in Ellingham's photos of Japan and then composing music to it. The music features hints of field recordings taken during his time living in Japan which come together to create a soundscape that brings the photos to life.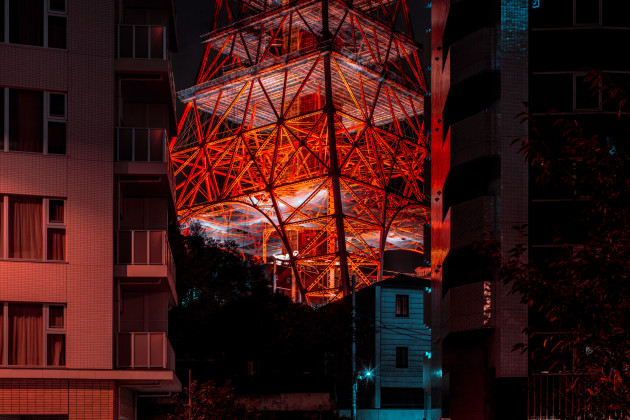 The pair previously collaborated on the Future Cities public art project in Wellington, New Zealand. French also created the soundscapes that accompanied the Danchi Dreams photographic project by Ellingham which garnered international attention in The Guardian and international arts media when it debuted in Tokyo in 2018.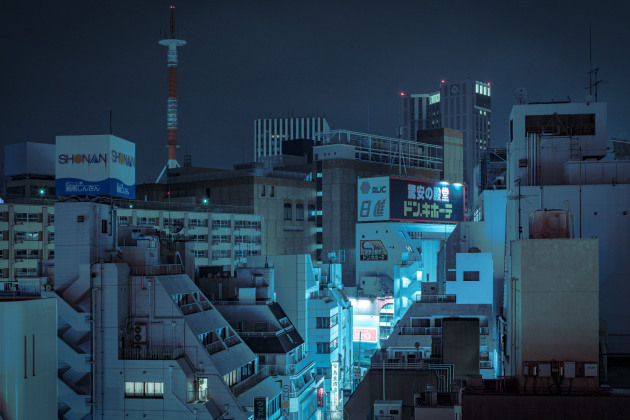 About the artists
Cody Ellingham
Born in Hawkes Bay, New Zealand, Cody Ellingham grew up exploring the mountains and rivers that define the New Zealand landscape. Ellingham studied at Victoria University of Wellington and completed an exchange programme on scholarship to Meiji Gakuin University, Tokyo, in 2012.
Ellingham subsequently lived in Japan for six years and published two photobooks during his time abroad, Danchi Dreams (2018) and Bangkok Phosphors (2019), as well as publishing an ongoing journal of urban photography, Derive Wanderer Magazine. Ellingham's work has been exhibited in Japan, South Korean, Taiwan, and New Zealand.
Ellingham is self-taught in photography and image making. His approach combines photography and digital media. He is fascinated with the history of places, providence, and how meaning changes over time. Ellingham focuses primarily on how structures and landscapes encompass the human experience.
The organising theme for Ellingham's work is the concept of 'Derive' which is a process of wandering which seeks meaning from places to capture their essence and feeling:
"My work at its core is about places and wandering. I call this Derive I see places as they are, as they were, and as they might be. I believe in the tactile condition of the world and the discoveries that can be made by wandering through cities and landscapes by night."
Ellingham's work has been featured by CNN, CityLab by Bloomberg, The Guardian, Wired, and others.
Simon James French (SJF)
Simon James French AKA SJF is a composer and sound artist from Suffolk, United Kingdom.
After studying, French spent a decade away from the UK living in Finland, South Korea, Malaysia, Australia and Japan. Each country and culture quietly lent its influence to French's music and composition style.
SJF writes music for moments, places and atmospheres. His music appeals to both late-night contemplation and a longing for far-away places. A master of conveying emotion through stillness; inspired heavily by the work of György Ligeti and the cloud-like textures he created with the orchestra. Simon's music often presents itself as a dense cloud of sound on first listen; but with repeat plays you'll discover more and more of the details that makes this music special; the raindrops glistening inside the cloud.
This is music that works well as both background music whilst also lending itself to deep listening.
In Tokyo, French founded the successful Deakin St coffee stand - a local hub for the community to gather; a 'third space' for so many. He hosted events and launched the Soundscapes Radio series from within its walls; a monthly series of brand new music where he was completely free to explore his sound and the influence Japan had on it. The music in the episodes was often weaved with field recordings from French's travels in Japan and around the world.