Markus Andersen's photographs feature the city of Sydney as an abstracted backdrop for a fragile human presence – one dwarfed by overwhelming architectural development and consumerism. The body of work was created on multiple photographic formats in Sydney, from 2013-2015. His aim, through post production, was to ensure that the viewer remain unable to determine which images were captured on film versus digital.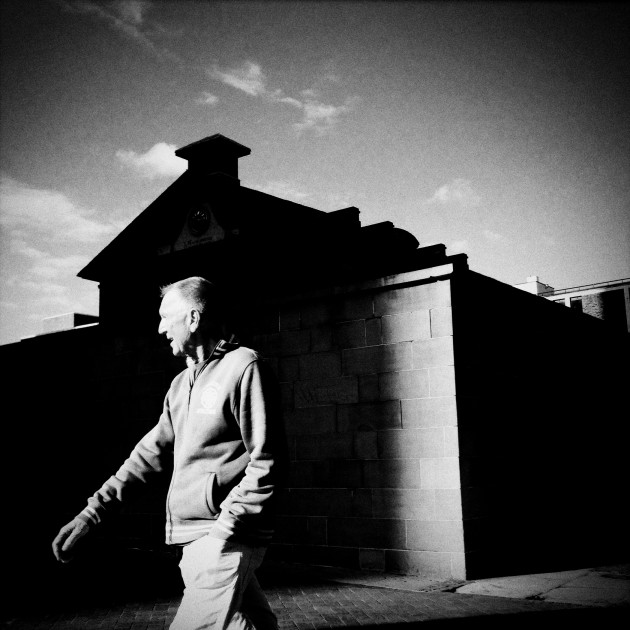 Rage Against The Light explores Andersen's intoxication with natural light and the darkness – dark corners created from this light. "The people of Sydney are the subjects; scurrying like insects through vast chasms and canyons of shadow into blinding explosions of light," he says. "Anonymous figures isolated within crowded streets, on beaches, or scenes only echoing the human presence."
His subjects are often solitary and lost in thought. Others are frozen by the camera as they rush to their next destination, huddled against the relentless presence of an unforgiving built environment. Andersen admits to being drawn to the 'darker side' of Sydney, but his images are also marked by flourishes of whimsy and irony. "Within any given environment, a visual rupture can occur in a split second transforming the ordinary into the arcane, unusual, or unexpected – it is these moments of surprise that create the worlds I document – visual juxtapositions that create tension, mood, or emotion," he says.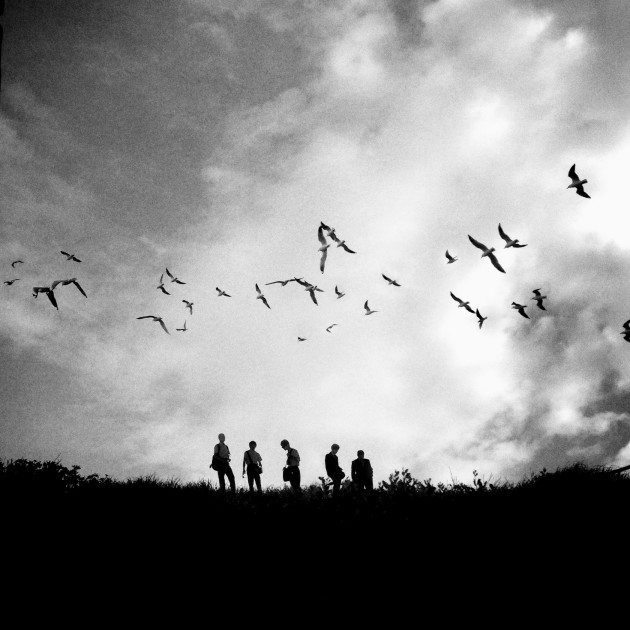 Andersen's focus is to place frozen, anonymous figures within the environment and he is open to the unexpected compositional rupture – a sudden hand pointing from the side, an unexpected tattoo on a shoulder, a bird scurrying away from marching commuter feet. All is anchored by bright light and rich shadow. "The camera must be an extension of my eye and soul," he says. "I cannot have any technical barriers between myself and the world in front of my lens. As a result all my cameras are very simple."
The work was recently on display at Sydney's Black Eye Gallery, curated by the Australian Centre for Photography's curator, Claire Monneraye.
In late 2015, the book, Rage Against The Light was published by T&G Publishing. His second book, Cabramatta: A moment in time, will be published later in 2016, also by T&G Publishing.
Born in Sydney, Australia, Markus Andersen studied photography at the Sydney Institute of Technology. His art practice encompasses documentary and conceptual photography across all forms of analogue and digital formats. He has held solo and collaborative exhibitions in New York, Paris, Toronto, Istanbul, Sydney and the United Kingdom; and his work is represented in numerous private and institutional collections. His street images are taken rapidly, yet reveal multiple levels of composition that Andersen has captured at an intuitive level.
In 2015, Andersen was the subject of a documentary, Into the Belly of the Beast, by noted director, Rob Norton.