'Ink in the Lines': the art and meaning of military tattoos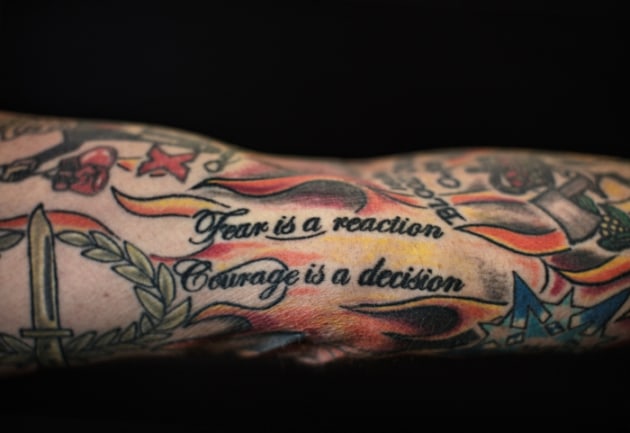 Ink in the Lines, which is on show at the Australian War Memorial and accessible as an online exhibition, explores the connection between the personal experiences of Australia's veterans and the inked designs that help tell those stories.
Throughout 2019, Memorial photographic curator Stephanie Boyle teamed up with photographer Bob McKendry and videographer Stephen Toaldo to interview Australian veterans and bring their military tattoos to life by giving insight into the stories that colour them.
You can see the short video here.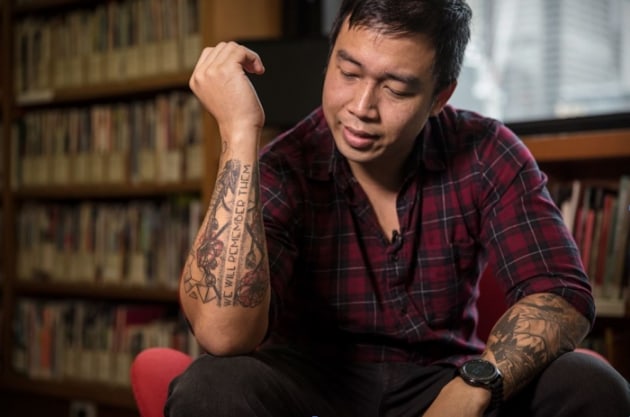 Ink in the Lines features video interviews and portrait photography documenting the experiences of Australian service men and women and the personal meaning that is embedded in each of their tattoos. A common theme that underscores the responses of the subjects is that they use their tattoos as a means to remember, a way to never forget.
Tattoos, which can come in the form of images or words, are often used by veterans as a way to commemorate the people they want to honour as well as the events that have shaped the course of their lives, especially loss and tragedy.