A project 38 years in the making
What began as a bit of trivia at the end of a boozy lunch has turned into a project lasting 38 years. Conceived by Peter Adams, the idea was to photograph and interview 500 of the world's most influential image-makers.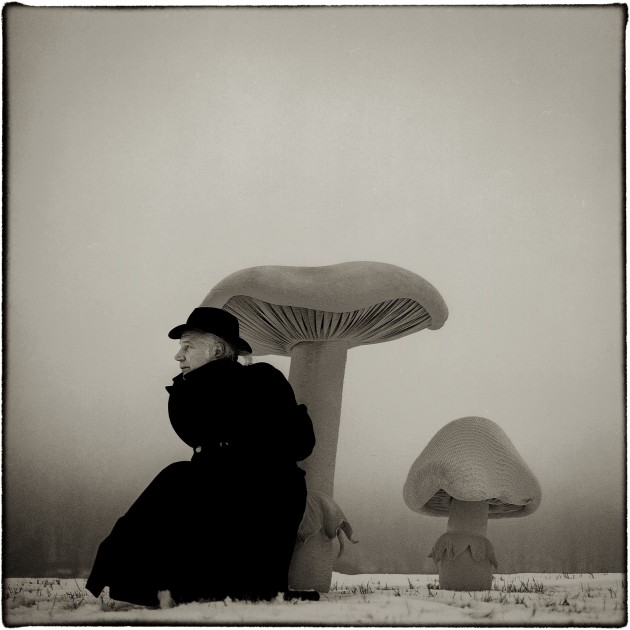 Almost four decades late, the result is the mammoth 608-page book, A Few of the Legends. The book, which is currently at the printers, features a total of 280 artists that made the cut. Each double-page spread features a portrait by Adams along with a story about the artist and one of their photographs.
Renowned landscape photographer Ken Duncan, OAM, said: "This book by Peter Adams is one of the greatest projects I have seen as a photographer. It has taken over 38 years of Peter's life and is an amazing tribute to the photographic industry. I consider Peter to be one of the true legends of photography and I believe his Legends book will be a valuable collector's item."
A Kickstart campaign to help fund the printing of the book was set up, although the initial target of $8,000 has already been eclipsed. There's still a month to go, so if you're keen to support this project and get your hands on a copy of the book, or even a signed print, head to the Kickstarter page.
A Few of the Legends will retail for $199, but those pre-ordering can get a signed copy for $150. There's also the option to purchase a signed copy of the book along with a hand-signed, numbered, limited edition print of Eddie Adams (the image on the cover of the book) for $250 plus postage, instead of $450.
Just some of the legends appearing in the book include Eddie Adams, Michael Coyne, Annie Leibovitz, Ken Duncan, Peter Eastway, Tony Hewitt, David Moore, John Cato, Bill Jay, Edward Boubat, Elliott Erwitt, Helmut Newton, Michael Amendolia, Graham McCarter, Anne Geddes, Max Dupain, Olive Cotton, and Willy Ronis, to name a few.

Get more stories like this delivered
free to your inbox. Sign up here.