Q&A – The Light Collective
Formed in 2015, The Light Collective consists of five fine art photographers, all landscape specialists, who have come together to "push the creative boundaries of their craft". Capture was lucky enough to get some core insights from three of the members.
One of the overriding aims of the group is to deliver large-scale projects – something that's only made possible by combining their breadth and depth of skills and resources as a single, cohesive group. The five members of The Light Collective include Luke Austin, Ricardo Da Cunha, Paul Hoelen, Ignacio Palacios, and Adam Williams.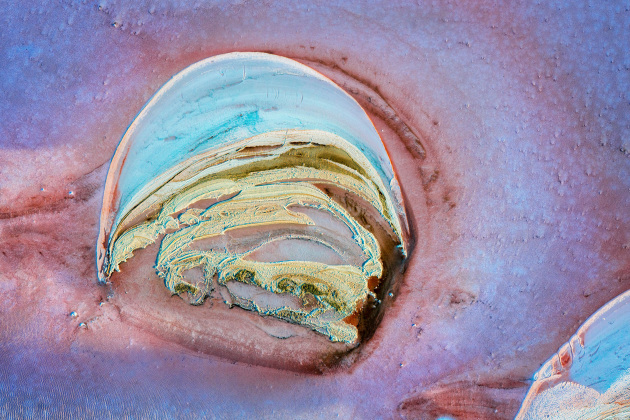 Capture: Why was The Light Collective formed?
Paul Hoelen: The Light Collective was born from a mutual desire to align with other visual creatives in the landscape genre to push creative boundaries and combine our resources to take on much larger projects.
We sought out who we felt were some of the most progressive, artistically oriented and open-minded image makers in the field – based on Ignacio's initial invitation – and eventually refined the collective down to five members whose motivations and values best aligned.
Ricardo Da Cunha: First and foremost, the purpose of the collaboration is to push one another to grow and develop as individual image-makers. Other advantages include synergies that are created by pooling our combined resources to be able to collectively undertake larger-scoped projects; scope that would never be possible on our own.
Capture: Why are collectives important for photographers, and how can being part of one benefit a photographer professionally, creatively, and personally?
Paul Hoelen: Creatively, having access to a group of such talented visual artists to bounce new ideas off, the added encouragement to experiment with new techniques, and a deep resource for critiquing work has been invaluable to my growth as an artist.
Professionally, we have a much wider client base and social media reach, bigger collection of industry contacts, larger financial pool, and consequently a more solid platform to present and appeal to potential sponsors and organisations we want to align with. This in turn has opened up many more opportunities.
We have a greater knowledge and skill base to draw upon – be it web skills, image processing, marketing, print preparation, book design, public speaking, education, and workshopping skills, to name a few.
As individuals, motivation levels ebb and flow, not to mention the time and energy you have available to put towards different projects. As a collective, we can keep the momentum moving as individuals step in to fill those gaps, keep the energy levels up, and keep things moving in a positive direction.
On a more personal level, the friendships and camaraderie we have developed will likely last a lifetime, and I can hardly think how to put a value on that alone!
Ricardo Da Cunha: In simple terms, collaborating results in achieving more. Pooling resources such as time, money, and expertise allows the impossible to be realised; it creates so many opportunities and that is very exciting. From a creative perspective, gaining insight into the thought processes and approaches of other photographers enables you to grow and develop as it encourages you to experiment and go outside your comfort zone, and with it comes growth.
Development also comes from the open sharing of new knowledge from other members within the collective. From a professional perspective, there's a significant benefit received from leveraging from the pooled exposure that all members of the collective have; essentially, you gain access to a much broader audience to communicate your services to. The opening of new opportunities with respect to workshops and publications also allows you to expand your revenue streams. Finally, on a personal level, the relationships and camaraderie formed within a collective help build your confidence and interpersonal skills – two things that can be applied to many other facets of life.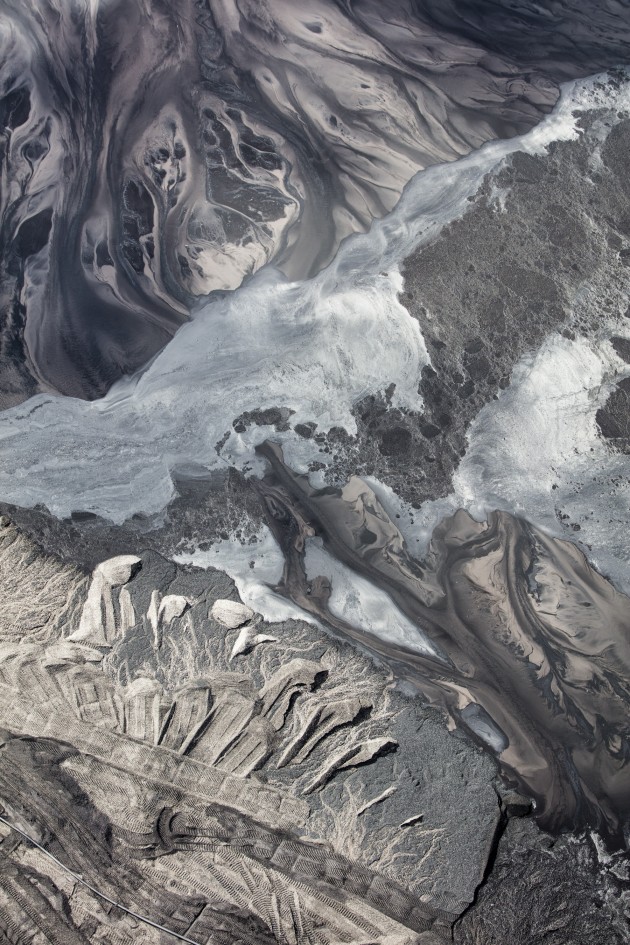 Capture: Besides producing stunning images for viewers to enjoy, what other important purposes can landscape photography serve?
Paul Hoelen: From personal reflection, my previous career in Wilderness Adventure Therapy taught me firsthand the power and importance of a living relationship with the natural world to balance, reflect, heal, and align ourselves with a sustainable relationship with the Earth, and ultimately, ourselves.
The wild areas of the world are shrinking rapidly, and our access and ability to immerse in them is becoming more and more difficult. Powerful landscape imagery can serve, to an extent, as the voice of the landscape itself, increasing awareness, revealing its vulnerability and intricacies, aiding us in understanding it, and helping to build an emotional, or even spiritual connection with it.
In our case, by targeting areas of high conservation value, and using our imagery to evoke, inspire, and augment a deeper relationship with these places, we can hopefully inspire a new level of ownership, stewardship, and ultimately its conservation for the generations to come.
Ricardo Da Cunha: The obvious response to this question in my opinion is the special ability landscape photographers have to help create greater awareness of the natural world and communicate its vulnerabilities, and as a result, help to motivate others to make positive changes in their lives to reduce their footprint on the Earth. So ultimately, I think the Earth benefits from the greater purpose that landscape photography serves.
Ignacio Palacios: In the group, we are concerned about the environment and we want to do our best to protect it. We select the locations where we shoot very carefully as we want to make a point. It was very urgent for us to photograph the Great Barrier Reef. With all the bleaching issues, we are losing an amazing Australian icon and we hope that with our photography we can send a message and reach out.
Capture: What are your top tips for those planning to have a commercially successful landscape photography business?
Paul Hoelen: It's one thing to be a great photographer; it's quite another to run a successful business from it. Getting the necessary training and business skills, being open to mentoring, and delegating certain tasks to those with a better skill set and greater experience than you can all improve your standing from a business point of view.
I would advocate an openness to various income streams, be it fine art prints, workshops, commissions, even stock imagery if you're organised enough. Lean to understand your strengths, and back yourself. Consider supplementing your income as you are building the business, before launching full time.
Define clear, but realistic goals. Do our research. Know your market. Look to future trends. Get yourself on the front end curve in terms of your product and services – it's a fast evolving industry.
Build your brand and inherent value with blogs, articles, judging, awards, networking, and attending events.
Capture: Have you noticed any specific trends in terms of style and approach when it comes to shooting landscape images?
Ricardo Da Cunha: With the rapid rise of drones, one might be tempted to immediately mention aerial landscape photography in response to this question. In fact, the AIPP have recently made a change to their state and national award system to begin judging aerial photography in isolation within the landscape category. However personally speaking, I don't consider aerial landscape photography to be a "style" or "approach", but rather just one perspective of landscape photography.
As far as trends, something that stands out to me is the increasing use and acceptance of hand-held shooting which provides far greater flexibility when out in the field. Shooting hand-held allows you to escape the rigidness and restrictions imposed when using a tripod and therefore allows the landscape photographer to respond faster to changing light, and ultimately maximises opportunities out in the field. This is all thanks to the vast improvements in the low light sensitivity of cameras available today, where even the high ISO capabilities in the most entry level DSLR far surpass what was available in a flagship DSLR only a few years ago.
With regards to trends in style, I have definitely noticed more Australian landscape photographers experimenting with compositing, which is personally pleasing to see this style of photography becoming more accepted.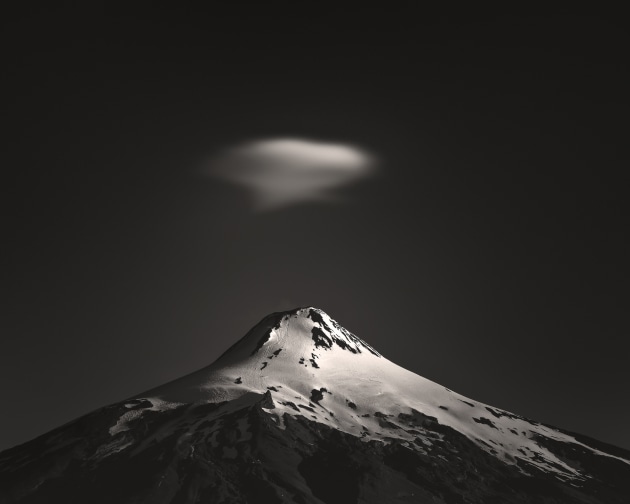 Capture: What are some of the greatest achievements of The Light Collective, and what are the next major goals you've set?
Paul Hoelen: Our inaugural project, Kati Thanda – Lake Eyre: Interpretations from the Air has been a very successful launch of the group's artistic and commercial capacity into the wider public realm. We managed to produce an award winning hard-copy book, a mini film documentary, a one-day educational workshop, and, with the generous sponsorship of Epson Australia, created a world-class fine art exhibition that's travelling all around Australia. And all of this stemmed from the one project! The next exhibition after the two in Sydney and one in Brisbane is going to be in early June in Melbourne with an accompanying interactive workshop.
Additionally, we've hosted some very successful photography workshops, both nationally and internationally, in the Red Centre of Australia, the majestic deep south of NZ, and the wild northern regions of Iceland, Norway, the Yukon, and the Canadian Rockies.
The next chapter of our larger RGB Australia project is already under way having just returned from a very productive photography trip with the group to Queensland in late 2017. The Great Barrier Reef is one of the greatest wonders on Earth, but sadly it is dying before our very eyes and the urgency to address the climate change that is impacting it is upon us now. The coal industry represents a symbolic front to that threat, particularly with the advocacy to build the world's biggest coal mine and export it through the Reef happening right now.
We are aiming to produce an exhibition, book, and mini film documentary later this year [2018], loosely titled, Black and Blue.
Capture: What distinguishes good landscape photography from great work?
Paul Hoelen: Solid camera craft, and understanding of exposure and composition. Also, presenting a depth of knowledge of subject and place by choosing the best time of year and lighting conditions are of course the necessary building blocks of a good landscape image.
Some of the qualities of a truly great image, in my mind, include: the capacity to evoke genuine and lasting emotional connection; originality – be it through a fresh perspective, new technique, or inciting a new way of interacting and experiencing a subject; strong narrative – an image that allows you to read into and beyond just what you see, into stories and interpretations that ask questions or lead you along various paths of thought and feeling.
Ricardo Da Cunha: In one word, emotion. I think great work should evoke the viewer to feel something; something that pulls at the viewer's heartstrings.
Ignacio Palacios: I think a good photograph is one that is well composed, with great light, and using great technique. But for me, a great image is one that has all those ingredients, but at the same time is simple, with an exquisite composition and a strong subject matter that tells a story that connects with the viewer emotionally.
Capture: Much of the recent work produced by the group has been aerials. Was this a conscious decision, and how do you think it effectively conveys a message or tells a story? Or was the choice purely aesthetic?
Paul Hoelen: The Kati Thanda – Lake Eyre project was always meant to have both an aerial and land-based component. From a practical point of view, Lake Eyre is over 10,000 square kilometres in size. Due to its massive breadth and limited vehicle access, taking to the air was both a logical and aesthetically beautiful choice in how best to capture and experience the lake's many intricacies. Many of the lake's features simply cannot be seen and experienced from a land-based perspective.
It's rare we can get all of us together at any one time, so we need to be very effective with our time when we do. Aerial photography, though expensive, is potentially an extremely effective approach to gathering a large range of material in a small amount of time.
A well-researched flight plan, good pilot, the right craft, season, and time of day can allow you to capture literally hundreds of high calibre images with varied compositions in a matter of hours. A rare or near impossible feat on land, I dare say.
Ignacio Palacios: We are not focused on aerial photography, but I have to admit that it is the most productive form of photography when you only have a few days a year to work on a project. When you shoot for a few days from the air you might come up with quite a few good images, but if you photograph from land, you might not get anything at all.
Capture: Are there any recent tech developments that have greatly impacted and benefitted your approach to making images?
Paul Hoelen: The accessibility to clean files at high ISO and low light focusing capabilities has really increased the flexibility of our approach. These are a great advantage in aerial photography, particularly when you are moving so fast and often in lower light situations. Higher resolution systems also allow you to delve into the files with various cropping ratios in post and still have the capacity to print large. Often with aerial imagery you have only seconds to compose and cannot always get into the ideal shooting position, so being able to crop and explore different compositions can be very helpful.
The newer portable medium format digital systems with their larger sensors and resolution, though brilliant in their file structure, were initially fairly cumbersome to use by hand. Now they have developed their focusing systems and reduced higher ISO noise to the point where I am comfortable shooting with them from the air, which makes the best of all worlds – if you can afford it!
Ricardo Da Cunha: Significant advancements in high ISO capabilities now make it more possible than ever to shoot hand-held in low light situations. This greatly benefits the flexibility you have when responding to changing light conditions in the field, allowing you to be more agile.
Ignacio Palacios: I am one of those who bought a drone, and crashed it. I got a DJI Phantom Pro and now I own a Mavic Pro. I normally use it for video, but capture images from time to time. The images I get from the drone are low resolution and can't print big for exhibitions.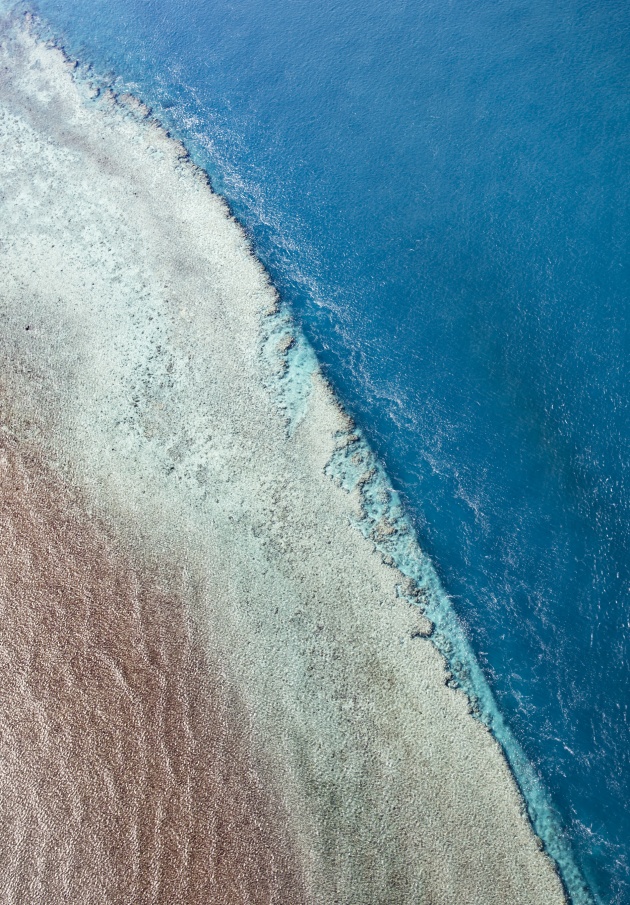 Capture: What were some of the most important lessons you learnt going through the process of putting your first book together?
Paul Hoelen: We had some interesting debates/conversations about the principles of equality in a group setting, having multiple contributors. We decided collectively to put aside the individual and just create the final book with the imagery to suit the overall design and structure, regardless of whose it was.
Refining the final image selections was a challenge, so getting experienced third parties to critique, cull, and help edit the book was very helpful.
Writing less can be harder than writing more. I took on the writing components of the book and it surprised me what a challenge it was to condense the text into the smaller aspects, such as back covers and insets. You really need to be able to distil the contents to its purest essence, which requires deep reflection and a very clear understanding of both the purpose and content.
CMYK printing and the accompanying colour conversions are a tricky beast to master in terms of colour management, and it takes time to develop an accurate and reliable method to produce the results you want.
Ricardo Da Cunha: We learned to put aside our personal interests and agendas and instead consider what is the most beneficial for the collective as a whole.
Ignacio Palacios: To put a book together on your own is a difficult task, but when you are a team, it is even more difficult because everyone has their own tastes. This made the selection process quite tedious. Having said that, I think it was quite efficient and didn't take us very long to putting the book together, with the help of a great designer, of course.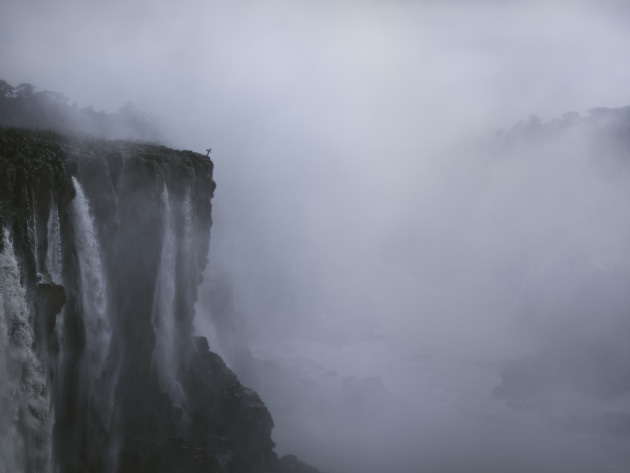 Capture: What impact do you think Instagram has had on the practice of landscape photography?
Paul Hoelen: It has potentially influenced peoples' styles with lots of emulation of techniques and looks of the big names and hubs as well as the various filtered looks that Instagram has made available.
It can allow you tremendous potential reach to a wider customer base, on many levels, so if used effectively can be a great business asset. It also allows greater communication and connection amongst the photographic community and a means to reach out to specific image-makers that inspire you, or you wish to meet and collaborate with.
From a commercial point of view, I have noticed more and more 'influencers' getting tourism-based commissions based on their large social media following, even over more experienced, local photographers who don't happen to have the same level of social reach.
Ricardo Da Cunha: I think Instagram, like other mainstream social media channels, has made it easier to expose your work to a larger audience and thus increase the amount of opportunities to receive income, whether it be through assignments, print sales or selling your time providing educational services. I think the rise of Instagram has also led to a huge proliferation of landscape imagery being shared online, and in the process more people embarking on the practice of landscape photography. So while Instagram has delivered advantages for the working landscape photographer, it's also arguably made things more difficult from another perspective. But I personally think this is a good thing as in one respect it certainly encourages photographers to push and work harder as image makers, and this is definitely a good thing for the art of landscape photography!
Ignacio Palacios: I don't use Instagram very much. I like to spend my time in other areas such as retouching my images, writing books, and organising new workshops.
Contact

Get more stories like this delivered
free to your inbox. Sign up here.