Australasia's Top Emerging Photographer 2021 – Carole Mills Noronha
Carole Mills Noronha has been named overall winner, Australasia's Top Emerging Photographer 2021. Her winning portfolio, Family Heirlooms, also won the Portrait category. Along with the highly coveted title, Noronha takes home the grand prize – a Fujifilm X-T4 and XF18-135mm lens valued at $4,578, from our major sponsor, Fujifilm. As winner of the Portrait category, she receives $1,000 cash plus a $400 gift voucher from StudioWorks.
Australasia's Top Emerging Photographer 2021
Born and raised in Melbourne, Carole Mills Noronha is a mother of two, a passionate photographer, and an educator. With a background in visual arts, she did not truly discover photography as a need to express the world around her until the sudden death of her mother in 2013. Realizing the permanence photography has, along with a strong desire to record her family, Noronha began focusing on the family home she grew up in and creating more memories. As a photographer, she aims to create honest, tender, raw, and intimate photographs that are created from a place of love, respect, and the need to tell another's story.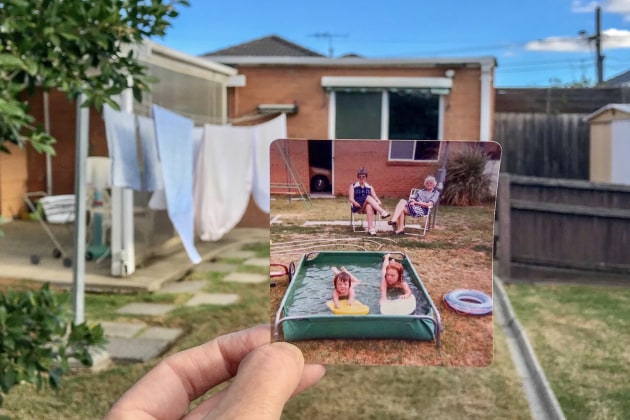 About the series
"A series of mine using original 1970 photographs and sitting them in the same locations decades on. A project to create more memories of the house I grew up in. The house was a family home from 1965 until it was sold in 2019."

Get more stories like this delivered
free to your inbox. Sign up here.