CAROLE MILLS NORONHA
Overall runner-up – Australasia's Top Emerging Photographers 2021
Winner – Documentary
Born and raised in Melbourne, Carole Mills Noronha is a mother of two, a passionate photographer, and an educator. With a background in visual arts, she did not truly discover photography as a need to express the world around her until the sudden death of her mother in 2013. Realizing the permanence photography has, along with a strong desire to record her family, Noronha began focusing on the family home she grew up in and creating more memories. As a photographer, she aims to create honest, tender, raw, and intimate photographs that are created from a place of love, respect, and the need to tell another's story.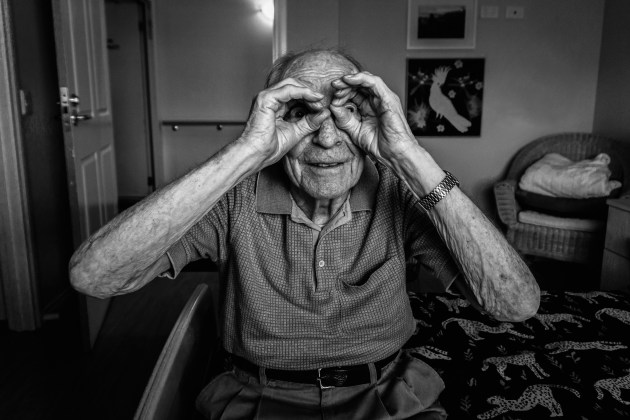 About the series - Room 78
"A selection of photos from my ongoing photography project, That Place He Goes, documenting my dad's dementia and Alzheimer's journey. Most of Dad's life now happens in room 78, especially given the recent COVID-19 lockdown when he did not step outside his aged care home for 10 months here in Melbourne. I document everyday moments to help him remember his life."
What the judges thought
A successful documentary essay needs to be cohesive in style, light, composition, mood, and storytelling. This winning portfolio translates all that beautifully through detail and the subject's personality and the juxtaposition of old photographs. There are unexpected moments and quiet moments and a sense of place. The photographer has gained the trust in the subject and goes beyond the unexpected to an intimacy that translates his unvarnished reality of life. – Renée C. Byer
What I love about photography that tells a story is when it allows the viewer to fill in the gaps and create his or her own interpretation. This work is no exception; embellished with detail, without being literal, painting a picture throughout that is both evocative and beautiful. – Sean Izzard
Overall Runner-up prize: Fujifilm X100V valued at $2,349.
Category prize: SanDisk Extreme Pro Portable SSD (2TB) valued at $649 plus $1,000.

PROUDLY SPONSORED BY: SanDisk

Get more stories like this delivered
free to your inbox. Sign up here.