Before you decide to camp out overnight outside an Apple Store to be the first to get your hands on the new M3 MacBook Pro laptop on the 7th of this month – you may have to ask yourself, are you upgrading for need or want?

Back in 2022 when my specced out 2015 27" iMac was starting to chug, it was an easy decision to purchase the new Mac Studio with the M1 Ultra chip. Well... it wasn't an easy decision as anything costing over $7K isn't like buying a hamburger.
But the way I ended up justifying it was by doing a little maths equation and I figured out that I was saving approximately two weeks 'combined waiting time' over the year. Two weeks! That was how long all those seconds and minutes would add up to waiting while importing and exporting images, building previews, adding noise reduction and also rendering and exporting video in Final Cut Pro.
And it wasn't just the wait, it was the micro-frustration of all those constant little 1-2 second waits for changes. That upgrade was a need – and a great business decision.

Since then I've also bought the 14" MacBook M2 Pro (Max) and it has been a bit of a revelation when it comes to computing power and practicality. Like for many photographers, it makes it easy to take a computer into the field, and then hook it up directly to a monitor (or 3) back at the office / studio.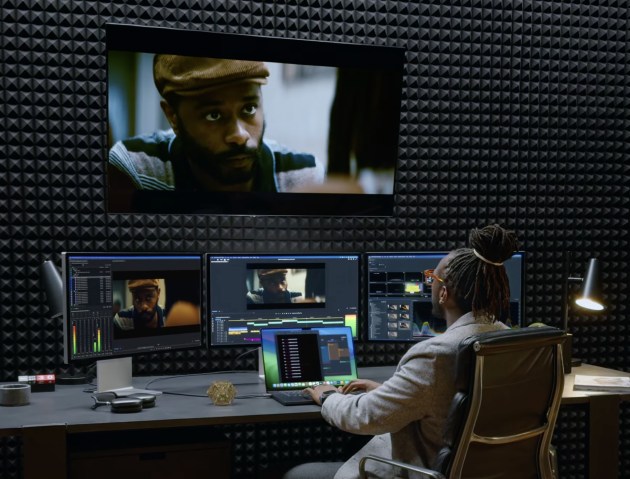 The new M3 Series of MacBooks announced today may not have changed their form factor, but under the hood they have brought in the latest 3-nanometer (3nm) processor technology which has only been available commercially to consumers since mid last year.
This step up from 5nm in real world terms means that power consumption is drastically reduced by up to 50%, performance by over 20% and physical chip size by 5%.

This is why we now see battery life is up to 22 hours for video playback, 15 hours for wireless web browsing and of course much longer for doing basic tasks such as document writing.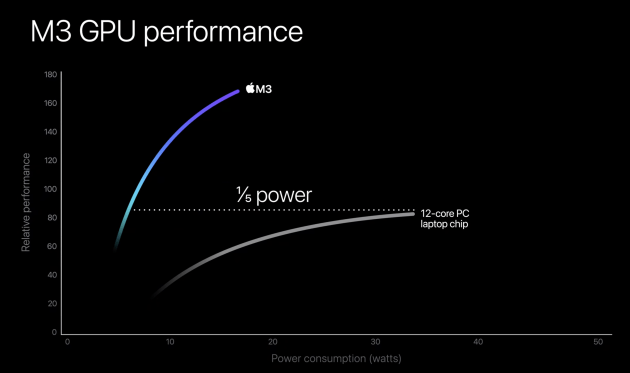 So if you are coming from an Intel based MacBook, it's a fairly easy decision that you should probably consider upgrading. If you have an M1 (or M2) it does come down to – do you experience lag? Are you using Lightroom or Capture One and using a lot of denoise? Or doing heavy 4K or even 8K video editing?

So how much power and SSD space do you need? The SSD's used in MacBooks are the best and fastest (over 5,000 MB/s) on the market, but also come at a premium. 

Below are some model variation comparisons that might suit your needs.





On the 'oh that's not so expensive' base $2,699 M3 14" MacBook base model (which is underpowered with only 8GB of RAM) you get:
Apple M3 chip with 8-core CPU, 10-core GPU and 16-core Neural Engine
8GB unified memory
512GB SSD storage
On the lowest 'usable as a professional' end, for $3,499 you can get a 14" MacBook Pro with:
Apple M3 Pro chip with 11‑core CPU, 14‑core GPU, 16‑core Neural Engine
18GB unified memory
512GB SSD storage
While the above model is OK, it's better to future proof yourself for the next 5 years. Suddenly the price starts to quickly ramp up with more RAM only being available for the higher up M3 Pro and M3 Max models with more GPU cores.

A mid tiered 14" MacBook Pro is $7,249 with:
Apple M3 Max chip with 16‑core CPU, 40‑core GPU, 16‑core Neural Engine
64GB unified memory
2TB SSD storage
On the far end, $11,699 gets you a 16" MacBook Pro with the following specs.
Apple M3 Max chip with 16‑core CPU, 40‑core GPU, 16‑core Neural Engine
128GB unified memory
8TB of SSD storage
So while these prices may seem exorbitant, it's also due to the poor performance of the AU dollar against the US dollar.
When the Australian dollar was on par with the US dollar back in 2010, these computers would have been way cheaper as the most specced out laptop would only be $7,199 or mid-tiered at $3,199 – still not cheap, though a justifiable price for a business. 

All this tech talk aside, maybe you just want a MacBook in Space Black because it looks so cool?
The new M3 MacBooks are available from 7 November and you can find out more from the Apple AU store.