The New Big 5 initiative: shooting wildlife with cameras, not guns
Supported by more than 100 of the world's leading photographers, conservationists and wildlife lovers, the New Big 5 project (created by British wildlife photographer and journalist Graeme Green) is an international initiative to create a New Big 5 (#NewBig5) of wildlife: the Big 5 of photography, not hunting. Shooting with a camera, not a gun. Some of the renowned supporters of the initiative include Dr Jane Goodall, Ami Vitale, Moby, Steve McCurry, Nick Brandt, Steve Winter, Art Wolfe, Brent Stirton, Marsel van Oosten, and Joel Sartore, among others, along with organisations, including Save The Elephants, WWF, Dian Fossey Gorilla Fund, IFAW,WildAid, African Wildlife Foundation, Wildlife SOS, Orangutan Foundation, IUCN, Conservation International, Polar Bears International, Defenders Of Wildlife, and Greenpeace.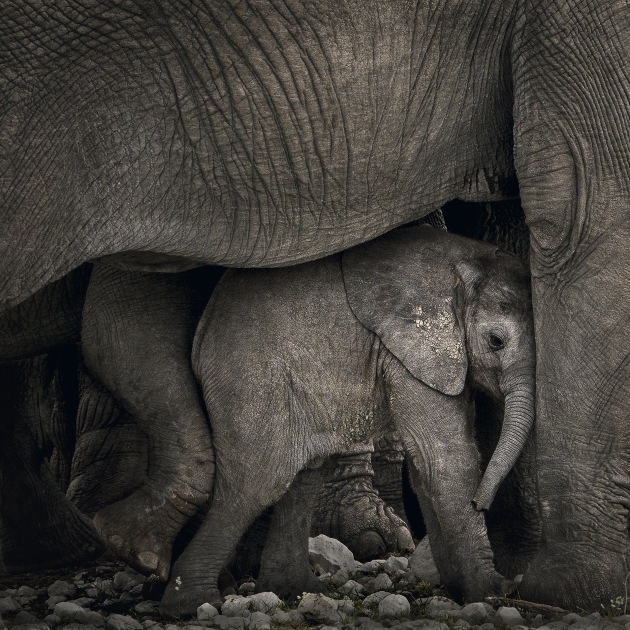 "There are so many incredible animals in our world. Any project that brings attention to animals, so many of whom are threatened or endangered, is truly important," Dr Jane Goodall said.
A celebration of wildlife and wildlife photography, the New Big 5 project is calling on people to vote on the New Big 5 website for the 5 animals they want to be included in the New Big 5 of Wildlife Photography. The old big five was based on the five toughest animals in Africa for colonial hunters to shoot and kill. The New Big 5 of wildlife photography will include animals from all over the world, so it could include polar bears, orangutans, tigers, grizzly bears, gorillas, lions, elephants, wolves or others.
"The New Big 5 initiative is a beautiful, poignant reminder that all of nature and all of life is threatened on this planet. We are on this planet together. We must all do everything we can to care for the plants and critters that inhabit the Earth. Our future happiness depends on all of them," Ami Vitale said.
There are only 7,100 cheetahs left in the wild. An estimated 55 African elephants per day are still being killed by poachers, one every 26 minutes. West African giraffes are down to just 600. African lions have dropped from 200,000 to 20,000 in just 50 years. Around 200,000 pangolins, the most trafficked mammal in the world, are being killed each year.
The organisers hope that the project will focus attention on the world's incredible wildlife and the urgent need to act together globally to save these animals, our planet, and ourselves.
Follow the project on Instagram, or get more informtion here: www.newbig5.com

Get more stories like this delivered
free to your inbox. Sign up here.