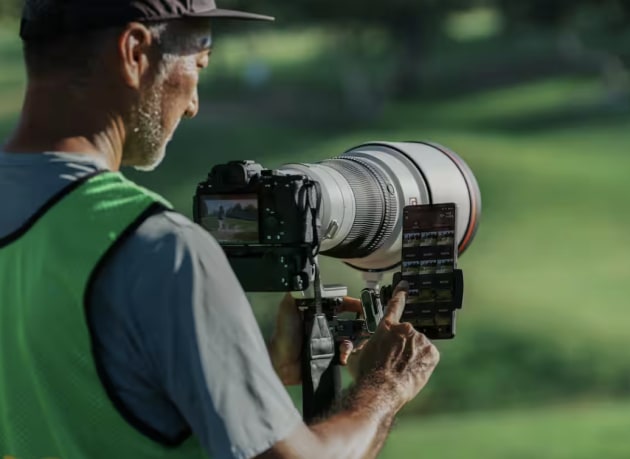 Sony has announced the Alpha 9 Mark III, the world's first full-frame camera with a global shutter, bringing with it huge advancements for high-speed photography.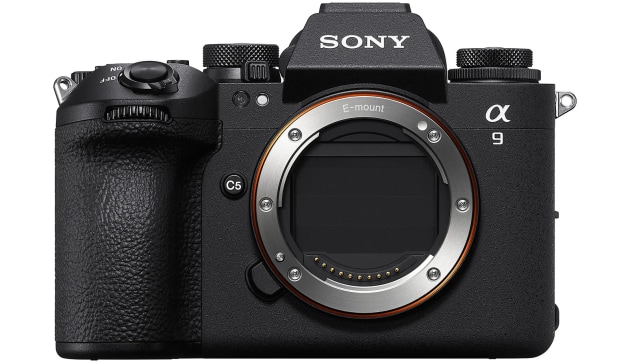 A global shutter is a method of ending an exposure where all the image data is captured simultaneously. This is different to most existing shutter systems (electronic and mechanical) that start and end progressively and read data across the sensor. 
The major benefit of the technology is the elimination of rolling shutter distortion, something that plagues many slow 'traditional' shutters found on mirrorless cameras, and gives the ability to sync with flash at almost any shutter speed.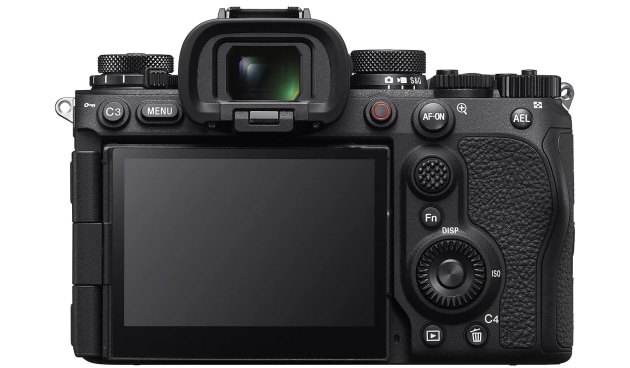 The inclusion of a global shutter means the A9 III can sync at up to 1/80,000s in its single drive mode and 1/16,000s when shooting continuously while also eliminating the need for High Speed Sync. 
Previously, if a photographer released the shutter at a speed faster than the flash's synchronisation speed, the amount of light would drop sharply, but with the global shutter it's now possible to photograph scenes that could not be easily captured with conventional technology.
It also means the A9 III won't be affected by banding caused by artificial lights often found in indoor arenas. 
The sensor
The A9 III is built around a 24.6MP sensor and uses Sony's latest Bionz XR processors, which the company says makes it eight times as fast as the A9 II. The camera's real-time recognition autofocus uses its own dedicated AI processing unit.
It can also shoot at 120 fps with no blackout and with full AF calculations between each shot, and can also capture 1.6seconds of 14-bit Raw files: equivalent to 192 frames and 6Gb/s. It has the same 759-point AF system as the A9 II.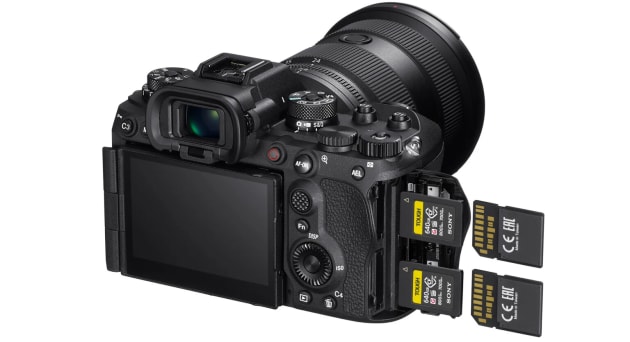 To save storage space, Sony has added a feature called Speed Boost, which is controlled by default with the C5 function button on the front of the camera.
This means photographers can choose when to capture 120fps when needed, with the camera switching from a slower shooting rate, say 20fps, to 120fps, without the need to remove a finger from the shutter.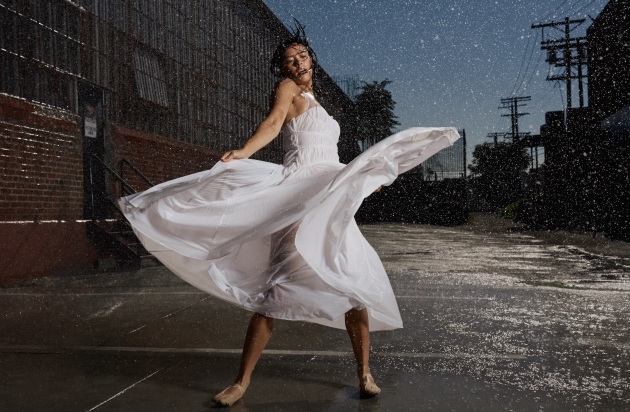 Additionally, Sony says the A9 III can also pre-buffer for up to one second, giving a preemptive 120 frames of pre-capture. In addition, it features up to 8EV of in-body stabilisation. It's also rated to focus down to -5EV with an F1.8 aperture lens, a two-stop improvement over its predecessor.
Video specs max out at 4K/60p (which is taken from 6K capture) and 4K/120p without any crop.
Additionally, it includes options such as 10-bit 4:2:2 capture, S-Cinetone profile, S-log3 and 16-bit Raw video output over HDMI.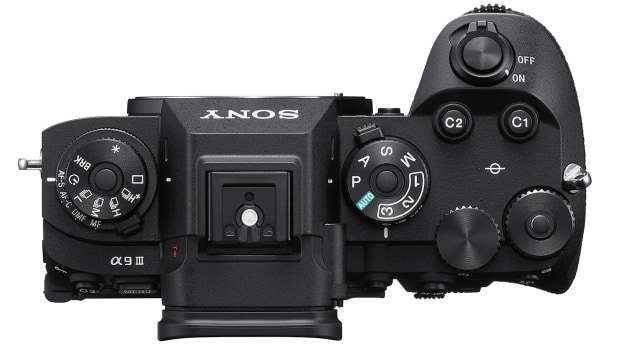 Build
Build-wise, The A9 III has a 2M-dot 3.2" rear screen with full articulation similar to the screen on the A7R V. It features a 9.44M dot OLED viewfinder with 0.9x magnification, and it can run at full resolution at 120fps or with a reduced resolution at 240fps.
Sony says the A9 III will also include C2PA authentication metadata, as announced last week with the Leica M11-P. 
The A9 III will also get a redesigned optional vertical grip, which includes the C5 button. Sony says it also offers parallel power, meaning that each battery is used simultaneously, not one after the other.
Pricing and availability
The Alpha 9 III camera will be available in Australia from Q1 of calendar year 2024 at a suggested retail price of $10,499.00 AUD.