Oculi welcomes 9 new members, and celebrates 20 years
One of Australia's longest-running collectives, Oculi, not only celebrates its 20th anniversary this year, but has recently announced the single-biggest intake of new members in its two-decade history.
Signalling a shift in the collective's direction to embrace new ways of storytelling and increase diversity in the groups' structure, the intake includes a total of nine Australian visual storytellers. "We are broadening the scope of our coverage through cultural inclusiveness, gender equality, and geographic diversity. The new members embrace a broad range of visual styles and approaches," said Dean Sewell, Oculi co-founder.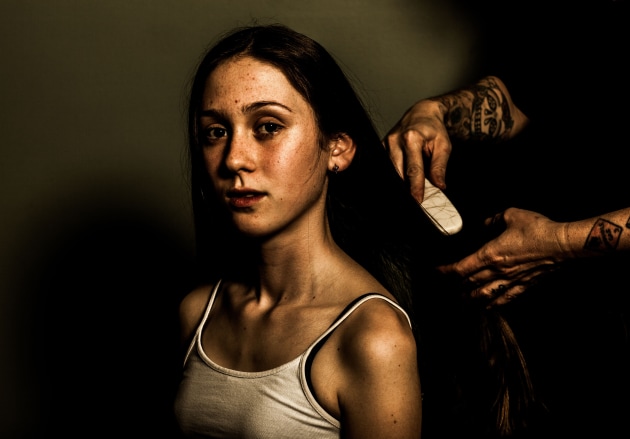 Sewell went on to say that after a prolonged and exhaustive vetting process, examining applicant portfolios, what emerged was a seeming renewal of interest in the 'collective', most notably the continual growth and strength of Australian women in the field of contemporary documentary practice. "The new Oculi members are a mix of emergent and mid-career talent; they bring with them the talent and scope of vision we were searching for to propel us forward in this new chapter," he said.
One of Oculi's new member, Meg Hewitt said: "I am honoured to be accepted into the ranks of Australia's premier photographic collective, and look forward to further building on relationships with some of Australia's best photographic storytellers. Oculi is the voice of Australian photography on a world stage"
Oculi's new members
Mridula Amin is a Dhaka-born Australian photojournalist and reporter based in Sydney. Her work focuses on exploring migration, identity, and global crisis. She graduated with a Bachelor of Media and Bachelor of Law (BA-Media/LLB) from Macquarie University, Sydney, in 2018. She was admitted to the Supreme Court of New South Wales as a Lawyer in 2018 and has completed photojournalism projects in Australia, Bangladesh, India, Myanmar, Nauru, and the US.
Her work has been featured by The New York Times, Australian Broadcasting Corporation, The Guardian, Special Broadcasting Service, De Tijd, and VICE News. She currently works as a staff reporter/photojournalist for the ABC.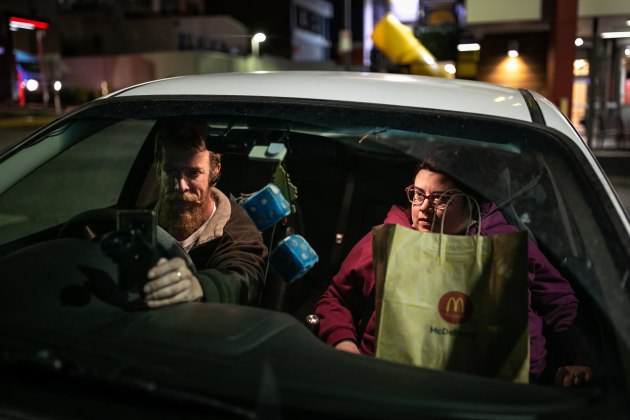 Conor Ashleigh is a documentary photographer and filmmaker who specialises in community-based collaborations and longitudinal visual storytelling. Drawing on a background in community development, Conor has cultivated a unique approach of combining his craft in visual storytelling with a passion for working with communities.
Conor's personal projects are most concerned with the diversity of human experience and people's relationship to place. His own projects and assignment work have been published in The New York Times, The Guardian, Sydney Morning Herald, and Al Jazeera, among others.
James Bugg (b.1996) is a documentary photographer based in Melbourne. Bugg is interested in visual storytelling revolving around the ideas of people, place and circumstance. Working on long-term projects within Australia his work explores subcultures that drift to the edges of society. In addition to his long-term work, Bugg completes freelance assignments for local and international publications.
James was the recipient of the 2018 Moran Contemporary Photographic prize and received the People's Choice Award in the 2018 Australian Photobook of the Year Award, for his self-published book, The Pines.
Dr. Judith Nangala Crispin is a photography-based artist and poet and a descendent of the Bpangerang tribe of North Eastern Victoria. Her visual arts practice is centred around Lumachrome glass printing, a combination of lumen printing, chemigram, and cliché verre techniques.
Judith has published a collection of poetry, The Myrrh-Bearers (Sydney: Puncher & Wattmann, 2015), and a book of images and poems, The Lumen Seed (New York: Daylight Books, 2017). Her illustrated verse novel, The Dingo's Noctuary, will be published with Daylight Books in 2020.
Kenton Davey – Aishah Kenton and Sean Davey are photographers concerned with the exploration of a personal, experience-driven, documentary photographic practice. Working with a wide range of photographic formats - both in colour and black and white, analogue and digital - Kenton Davey often use one another as the primary subject in their work.
The couple embrace their own first-person narratives, exploring a duality of perspective in their collaborative work. With diverse historical, family, and cultural backgrounds, Kenton Davey often find common ground in their work, forging a unique and ultimately personal viewpoint of the world.
Tajette O'Halloran is a Melbourne-based photographer whose work is steeped in Australian life, connection to home, and her immediate family. She is currently expanding on her ongoing series, In Australia, where she uses constructed realities to revisit and examine her adolescent years growing up in a small town in the Northern Rivers of NSW.
She has been awarded and short-listed for a number of photography awards, including the Portrait of Humanity Award (winner, 2019), the Doug Moran Portrait Prize (finalist, 2016–2019), the William & Winifred Bowness Photography Prize (honourable mention, 2016), the Blow Up Prize (Portrait category winner, 2014) and the Monster Children Annual Photography Award (winner, 2012). Her work has been featured in the British Journal of Photography (UK), New York Times (USA), Fine Line Magazine (France), Modern & Contemporary Art (France), IGNANT (Germany) and C41 Magazine (Italy).
Meg Hewitt is based in Sydney. Her photo series and book, Tokyo is Yours, was exhibited in Europe, Japan, the USA, and Australia to critical acclaim, and is held in collections internationally including the Victoria and Albert Museum in London, The International Centre for Photography in New York, and the personal collection of Princess Sibilla of Luxembourg. Meg will launch some of her new Australian-based work alongside the announcement of her inclusion in the Oculi collective.
Her new series, Steak and Kidney, explores the gritty inner-city suburbs of Sydney and a second series in contrast documents the birthplace of three generations of her family in North West NSW.
Rachel Mounsey's lens captures small personal poetic vignettes of life and times in remote and regional Australia. In her early twenties, after graduating with a Bachelor of Arts in Performance Studies, armed with a burning curiosity for life in far flung places, Rachel took to the road. Upon returning to Australia she built a backyard darkroom out of an old caravan and began working in historical processes and analogue photography.
Rachel's work tells stories using whatever process she believes fits the story. As well as working as a freelance photojournalist, her ongoing work focuses mainly on her hometown of Mallacoota and surrounding regions of East Gippsland Victoria and Southern NSW. She is currently documenting her lived experience of bushfire recovery from within her community.
Abigail Varney is a portrait and documentary photographer based in Melbourne. Varney's work predominantly evolves from her curiosity and connection to Australia's land, people, and ecologies; to explore untold stories that give light to the diversity of Australian life and its multilayered complexities. After graduating from Photography Studies College in Melbourne 2013, she completed an internship with Mary Ellen Mark in New York City.
In 2014, her portrait series was featured at the National Portrait Gallery in Canberra. Her long-term documentary project shot in Coober Pedy, Rough & Cut (2014–2018), has been exhibited in Melbourne, Sydney, and Canberra, as well as in the UK and Russia. Her latest on-going work, The Build Up, was featured in the 2019 Spring Exhibition at the Centre for Contemporary Photography in Melbourne.
The new members join existing members David Maurice Smith, Tamara Voninski, Alana Holmberg, Jeremy Piper, Matthew Abbott, Nick Moir, James Brickwood, George Voulgaropoulos, and Dean Sewell.
The original founding members of Oculi in 2000 were: Narelle Autio, Warren Clarke, Nick Cubbin, Glenn Hunt, Nick Moir, Jeremy Piper, Trent Parke, Dean Sewell, and Tamara Voninski.
Other previous members include: Tamara Dean, Jesse Marlow, Steven Siewert, Lee Grant, Claire Martin, Andrew Quilty, Donna Bailey, John Feely, and Raphaela Rosella.
A brief history of Oculi
Oculi (Latin) – vision or eyes
In 2000, a select group of award-winning photographers, united by their commitment to documentary-storytelling, formed Oculi. Since its inception, Oculi has established itself as a powerful and poetic art movement for our times and through its growing body of work is now seen as the leading contemporary influence in Australian photographic documentary and art practice. Oculi is an art-house photographic movement in Australia with the collective vision to expose, exhibit, and promote images of contemporary culture in Australia and the surrounding region. At the heart of Oculi visual storytelling is a central conviction – to reveal the beauty, wonder and struggle within everyday life; to show the extraordinary in the ordinary. Oculi's work is currently represented throughout Europe and Japan by Agence Vu in Paris (2003-now), recognised as Europe's leading photographers' agency.

Get more stories like this delivered
free to your inbox. Sign up here.