Inaugural Wai Tang Commissioning Award recipient revealed
Launched as part of the annual William and Winifred Bowness Photography Prize, the Monash Gallery of Art (MGA) and MGA Foundation have introduced the inaugural Wai Tang Commissioning Award. The first recipient of the award is Paula Mahoney who receives the $10,000 commission. Her exhibition will coincide with the 2022 Bowness Photography Prize exhibition with one work entering MGA's significant collection of Australian photographs in honour of Wai Tang's legacy.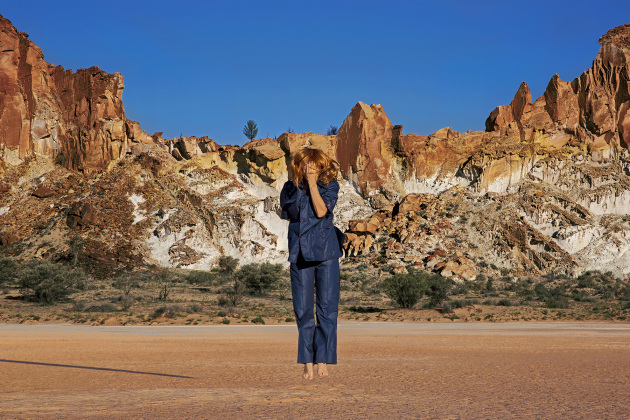 Paula Mahoney was one of four artists from the 2021 William and Winifred Bowness Photography Prize who were considered by the MGA's curatorial team for the Wai Tang Commissioning Award.
Wai Tang served on MGA's Committee of Management from 2018 until she passed away in 2020. Tang's expertise included more than 30 years of experience in the retail and wholesale manufacturing industries where she held senior executive roles and non-executive directors' roles in public and private companies. Her commitment to the visual and performing arts was demonstrated through her leadership roles and philanthropic support. The Wai Tang Commissioning Award has been established by her husband, Kee Wong, to recognise and honour her significant impact on the arts and preserve her legacy within MGA's collection and exhibition history.     
About the recipient
Paula Mahoney's work represents an ongoing examination of death and personal loss. She investigates lamentation as a necessary yet optimistic viewpoint that suggests psychological shifts, creating both an awareness of our limitations and our connection to each other and to a greater whole. She uses performative photography and portraiture, frequently using herself, daughter, niece and sisters, wearing clothes of dead loved ones.
Mahoney holds a PhD at Monash University, Using photography as an analogy in the experience of death and mourning, and has taken up residencies in Alice Springs, Mauritania, and Queenstown. She received two Highly Commended in the prestigious Olive Cotton Award and has been a finalist in many major art prizes in Australia and abroad. Her work is held in public and private collections in Australia, and in private collections in the UK and the USA.

Get more stories like this delivered
free to your inbox. Sign up here.