Fundraiser launched for New Camera House devastated by Lismore floods
Last week's devastating floods have left the owner of a Camera House Store in Lismore, NSW, with a one million dollar repair bill and an uncertain future.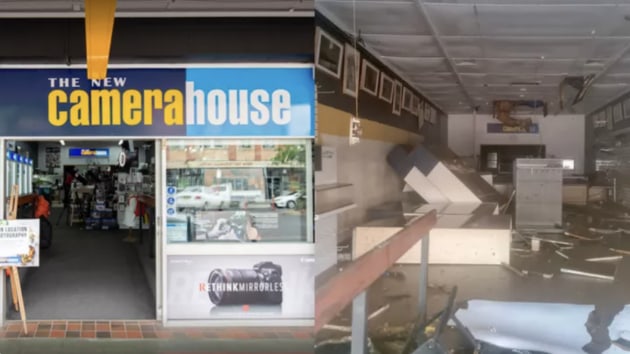 Over the last 23 years, owner Jon Paterson has worked to develop a successful business in the northern NSW town, only to have it destroyed by flood, the second time in the last six years.
However, despite his best efforts to relocate stock and equipment to a specially built mezzanine level before last week's floods, this flood exceeded all previous records and inundated Jon's premises by an additional two meters. All stock and equipment were lost.
Now, a call out is being made throughout Australia's photographic industry to help Jon rebuild, with a GoFundme campaign already raising more than $64,000.
"You have all no doubt seen the news showing many houses, businesses and buildings totally under water. Sadly Jon's business, The New Camera House, was one of those," said David Burlew,Managing DirectorCamera House – Raleru.
The small business owner is facing a $1m repair bill to cover a new fit out of his shop and replace lost stock and equipment.
In 2017, the store was also affected by floods, but the team were able to bounce back quickly. This time, their future is much less certain. Flood insurance is not available in the Lismore area.
"I have been inundated with calls and emails for offers of support, which have been conveyed to Jon. These messages of support and offers are heart-warming and giving Jon and his family the strength to rebuild," said Burlew.
Raleru, the parent company behind the Camera House chain, has set up the gofundme page to assist Jon in his effort. You can support it here: https://www.gofundme.com/f/help-jon-rebuild