Canon announces the super-telephoto super-zoom RF 200-800mm f/6.3-9 IS USM lens
Canon has launched a new telephoto lens, which the company is calling the longest reaching RF telephoto zoom and a lens designed for users seeking a super-telephoto lens on a budget.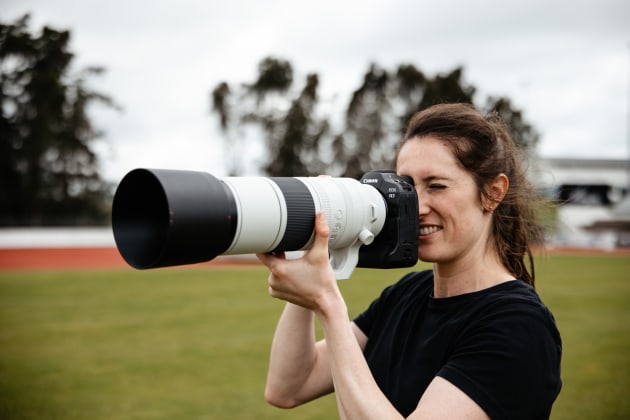 The RF 200-800mm f/6.3-9 IS USM is a full-frame super telephoto, and features dust and moisture resistant sealing and up to 5.5-stop image stabilisation. This maxes out at up to 7.5-stops when combined with EOS R cameras featuring in-body image stabilisation. 

While costing around $3,500 - that is a lot of reach for not so many dollars in comparison to some other lenses on the market. One major issue though is that at f/9.0 at 800mm you'll need to be using some pretty high ISO for capturing fast moving objects. Thankfully shooting at 3200ISO isn't a big deal anymore.
Intriguingly, it's worth noting there's no IS mode switch on the barrel as the lens is designed to automatically detect panning, and then adjust the desired type of IS as needed.
The lens is constructed of 17 elements in 11 groups, including three UD (ultra-low dispersion) elements, and includes Canon's 'Super Spectra' coating. It features a nine-blade aperture, and autofocus is driven by a single Nano USM motor.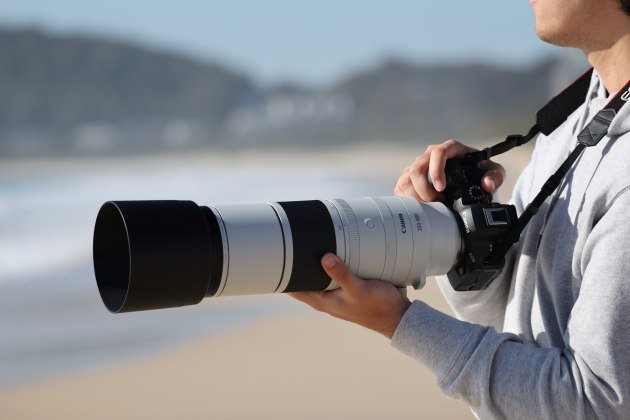 External controls include an AF/MF button and two custom function buttons. There's also a zoom ring, but instead of a dedicated manual focus ring as you might expect, the lens features a single, combined MF/Control ring. 
The lens weighs in at 2,050g, and takes a 95mm screw-in filter. It's also compatible with Canon's RF 1.4x and 2x teleconverters, providing up to 1600mm of effective reach (though with a maximum aperture of F18).
The RF 200-800mm f/6.3-9 IS USM is priced at $3,499 RRP, and will be available in December.
At the same time, Canon also announced the RF-S 10-18mm f/4.5-6.3 IS STM lens which will set you back $599, and the $5,399 RF 24-105mm f/2.8L IS USM Z.

You can watch this great field test video featuring the RF 200-800mm f/6.3-9 IS USM lens below.