Top honours for the Australia & New Zealand Photobook Award have gone to an academic and students from the University of Technology, Sydney – Cherine Fahd, Matteo Dal Vera, and Michael Weatherill. Meanwhile commendations were given to Paul Knight, Perimeter Editions, and Oliver Hodgkins of Photography Studies College, Melbourne.
The highest accolade went to Cherine Fahd and publisher M.33 Melbourne for Apókryphos. The book features 24 found photographs of Fahd's grandfather's funeral in 1975, captured by an unknown family friend. The judges described it as, "a sophisticated book with an exceptional and original structure, clear fruit of a close collaboration with the designer".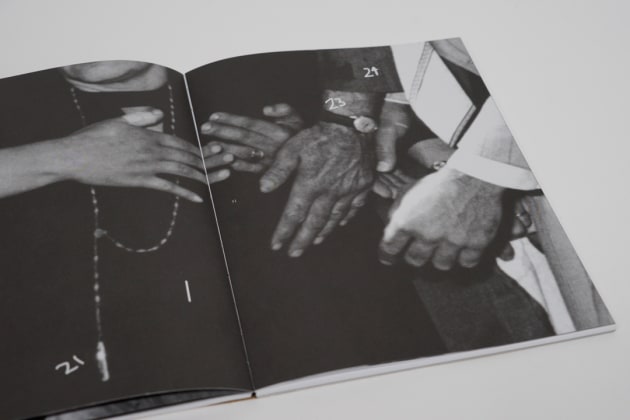 The Student prize was awarded to Matteo Dal Vera and Michael Weatherill for The Bridge with the judges describing the book set as, "A serious and beautifully executed collaboration from two students who return to one stretch of river over the course of a year. Balanced and deft, tender and powerful, the three volumes drive home the collision between man and nature. They also demonstrate deep consideration of all facets of photobook making. The Bridge is a forceful and poetic photographic debut."
The judges also commended two books in the Photobook category: Jump Into Bed With Me by Paul Knight and independent art publisher Perimeter Editions; and Tem Bigato Nessa Goiaba, self published by Cecilia Sordi Campos. The Student Commended prize went to Photography Studies College, Melbourne, graduate, Oliver Hodgkins for The Moat.
Winners
Photobook Winner:  Apókryphos by Cherine Fahd and M.33, Melbourne
Student Winner:The Bridge by Matteo Dal Vera and Michael Weatherill at University of Technology, Sydney
Photobook Commended:  Jump Into Bed With Me by Paul Knight and Perimeter Editions
Photobook Commended:  Tem Bigato Nessa Goiaba by Cecilia Sordi Campos
Student Commended:  The Moat by Oliver Hodgkins at Photography Studies College, Melbourne
Other finalists
Banana Spider Bite by Jordan Madge, published by Bad News Books
Imaanshaha by Saynab Muse, published by PhotoForum Inc
Mongrelism by Jono Rotman, Images Vevey (Switzerland) and Here Press (London)
Rear View Mirror self-published by Jonathan May
Still Looking Good by Alice Connew with Oliver Connew, published by GLORIA Books
Tabriz to Shiraz by Sarah Pannell, published by Perimeter Editions and Hillvale
The Man from Apophenia self-published by David Symons
Prizes
The winners and finalists receive Momento Pro printing credit, valued at a total of $10,000, enabling them to produce portfolios, dummy books, or self-published editions.
Photobook Winner: $2,000
Student Winner: $1,500
Photobook Commended: $1,000
Student Commended: $750
Finalists: $500 each for up to 8 finalists
People's Choice: $750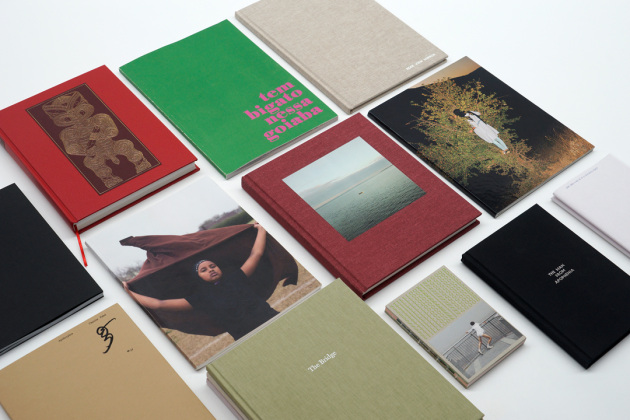 According to Libby Jeffery of Momento Pro, the award coordinator, the majority of the 104 entries were self-published books, in an edition smaller than 250. "Compared to past years, there were more ISBNs, and more input from editors and designers, suggesting that antipodean photobooks are becoming more sophisticated, easier to find, and reaching larger and farther audiences. Our hope is that the awards will expand the profile of the creators and their books, and help further their photographic career," Jeffery said.
For more information or to browse and buy the award books visit anzphotobookaward.com.

Get more stories like this delivered
free to your inbox. Sign up here.