2021 Ian Parry Scholarship: call for submissions
The call for submissions for the 2021 Ian Parry Scholarship is now open with a deadline of 9 July. The scholarship is open to photographers aged 24 and under enrolled in a full-time recognised photographic course. It recognises the best emerging photojournalists from around the world. This year marks the 31st time the scholarship has been given.
The Ian Parry Scholarship is divided into two categories: The Sunday Times Award for Achievement and The Canon Award for Potential. The entry criteria for both is the same and the judges will make their decisions based on the individual merits of the entries. Entrants must submit a portfolio and a clear proposal of a project they would undertake if they won the scholarship.
Each winner will receive $3,500 towards their chosen project. The winner of the Achievement Award will be automatically accepted on the final list of nominees for World Press Photo's Joop Swart Masterclass in Amsterdam. Both winners will have the opportunity to take part in the Transmissions Programme at Visa Pour L'Image in Perpignan.
The judging panel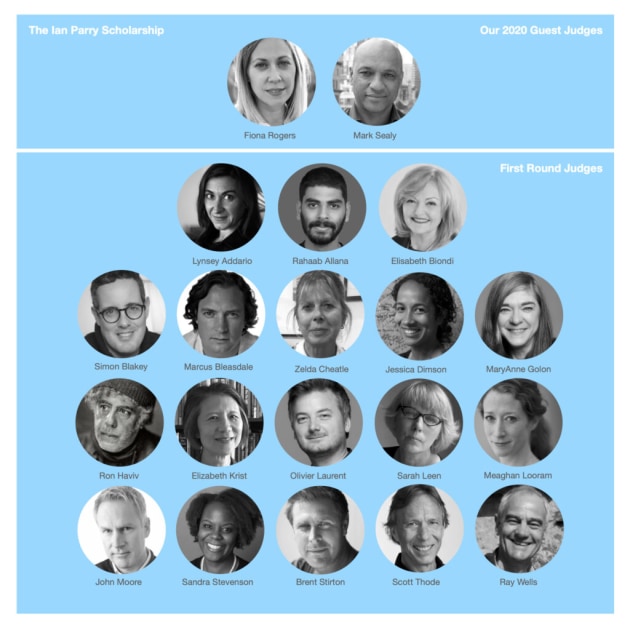 About Ian Parry
Ian Parry was a photojournalist who died while on assignment for The Sunday Times during the Romanian revolution in 1989. He was just 24 years of age. Aidan Sullivan, then picture editor, and Ian's friends and family created the Ian Parry Scholarship in order to build something positive from such a tragic death.
Click here for more information.

Get more stories like this delivered
free to your inbox. Sign up here.