Refractique 80mm Lensball Vivid
Refractique, the Australian-run business behind Lensball, has announced a new version of their popular imaging crystal balls, with the announcement of the the Lensball Vivid.
The lensball is a crystal ball that acts as a wide-angle lens and is most commonly utilised for creative landscape, natural, and travel photography. The unique ball can also educate photographers about areas such as subject positioning, focus, environmental factors, and refraction.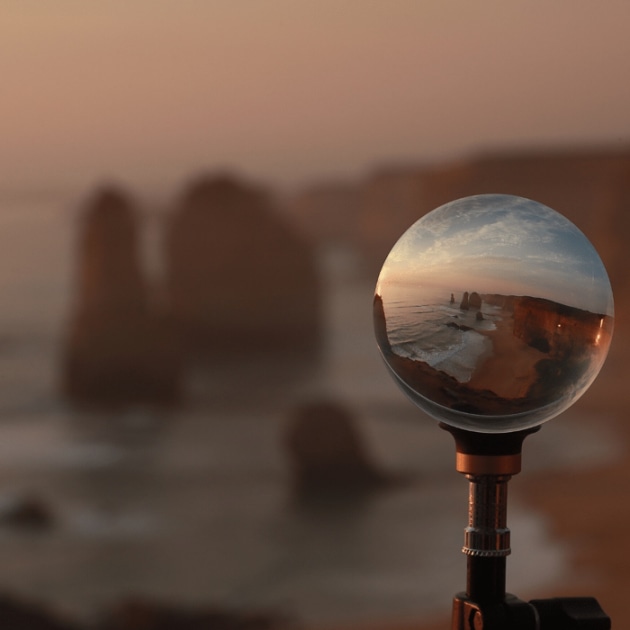 Images taken with a Lensball can be edited in a number of ways, including making it seem like it's breaking into miniscule pieces, or making the lensball appear to "float", such as on the photo from Whitehaven Beach below. 
Refractique says the new 80mm Lensball Vivid is 'perfected in size to capture the highest quality photography', compared to the Lensball Mini, which the company sees as a second lensball option for users who prefer a lightweight option. 
The Lensball Vivid comes with a 7 Tips Starter Guide for Lensball Photography book, creative Lensball photography photo cards, a microfibre bag for safe-keeping and polishing and a UV coated gift box. A Lensball Stand is also available, which enables the stand and then Lensball to be mounted on a tripod if desired.
Refractique is also continuing to work with Australian based photographers to continue to build on its collection of creative photography that promotes some of Australia's most beautiful locations. 
The new Lensball Vivid is available for $59.95 and delivers from Sydney. For more info, head to Refractique's website.