OM Digital to release Olympus OM-1 flagship camera
OM Digital Solutions, formerly Olympus, has announced the OM System OM-1, its newest flagship Micro Four Thirds camera.
Inside, a new 20-megapixel stacked sensor design delivering up to 8EV steps of image stabilisation is paired with a new processor three times faster than the one it replaces to deliver 120 frames per second shooting, improved AF and solid video capabilities.
Starting with the sensor, the OM-1 features a new 20.4 million pixel Stacked BSI Live MOS Four Thirds sensor that, with the new TruePic X image processor, is capable of high-speed shooting at up to 50fps in C-AF mode with AF/AE tracking, and up to 120fps in S-AF.
The OM-1 features a focal-plane mechanical shutter that can fire up to 1/8000s and an electronic shutter that can fire as fast as 1/32,000s in silent mode. Both modes can shoot for as long as 60 seconds per exposure.
The OM-1 features a quad-pixel autofocus system — the first such system in any camera — which brings with it 1,053 all cross-type phase-detection focus points.
This should allow the camera to catch focus nearly anywhere on the sensor, with OM Digital claiming the system is capable of focusing in both vertical and horizontal directions anywhere in the frame.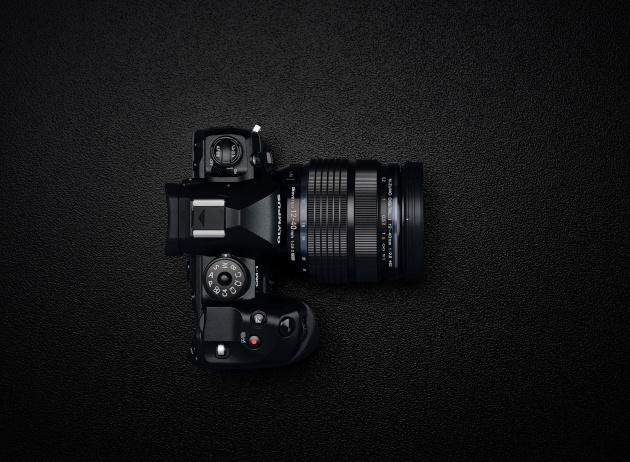 The new flagship is also equipped with what the company are calling AI Detection AF, which it says was developed using deep learning technology. In addition to improving the overall autofocus experience, the OM-1 can also recognise cars, motorcycles, airplanes, helicopters, trains, and birds, as well as dogs and cats. The OM-1 also features Face Priority and Eye Priority AF modes, as you might expect.
The OM-1 is no slouch in the video department. The camera is capable of capturing 4K video at 60fps, and also supports H.264 (8bit), H.265 (10bit), and Multi Frame Rate recording. The OM-1 can output raw video at up to 12bit 4:4:4 to external devices, and there's Full HD at 240fps for slow-motion video.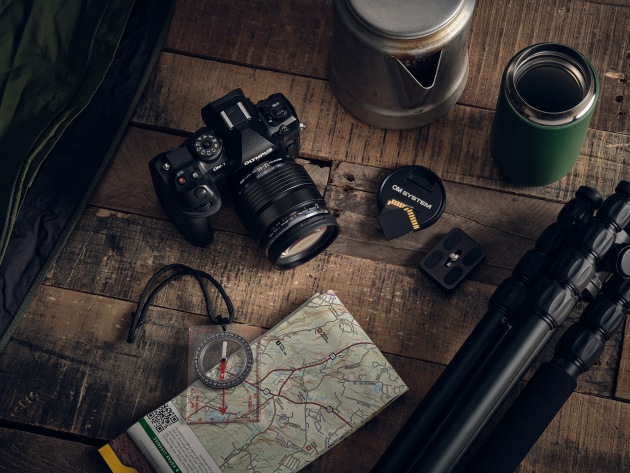 The OM System OM-1 also supports OM-Log for greater dynamic range and colour grading. There's also a new HLG (Hybrid Log Gamma) mode for HDR.
OM Digital says computational photography has also influenced the development of the OM-1, and although it's not quite as capable as the current generation of smartphones, it's a step towards wider adoption in the camera industry.
The main feature that takes advantage of it is a high-resolution 50-megapixel mode that can be used without a tripod. And although we've seen something similar before in the Olympus EM1-X, the function promises to be faster thanks to the improved processor. In fact, OM Digital have said a 50-megapixel photo can be combined in-camera in less than five seconds, with what the company promises is two stops of improved noise performance.
This mode is also faster to activate than before and can be initiated by pressing the video record button when the camera is set to stills mode.
As a pioneer of In Body Image Stabilisation (IBIS), it's probably no surprise that OM Digital have equipped the OM-1 with a pretty solid IBIS system. This includes a built-in 5-axis sensor-shift image stabilisation system capable of up to 8EV steps of stabilisation when using the OM-1 with M.Zuiko lenses that feature built-in IS.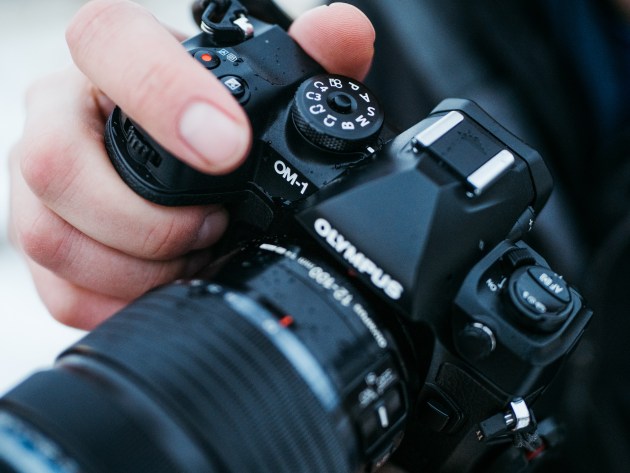 Despite the rebrand, the OM-1 still carries the Olympus name on the front of the EVF and it appears to have much in common with the previous Olympus flagship, the OMD E-M1 Mark II, from a visual perspective.
Like that camera, it is made of a magnesium alloy that is dust and splash-proof, with sealing at key locations to achieve an IP53 rating. The company says the OM-1 can shoot in temperatures as low as -10C.
The OM-1 uses a new BLX-1 battery that provides 25% more power than the one used in the E-M1, and is CIPA rated for 520 shots.
On the exterior, there's also a 5.76-million-dot EVF that has a 120fps refresh rate and external flaps cover dual SD card slots.
Olympus's popular High Res Shot, Live ND, Live Composite, Focus Stacking and HDR Shooting modes are also all included in the OM-1.
And the price? the OM System OM-1 will retail for $3299 AUD, and is set for release in March.
Finally, the company have also announced two new lenses, the OM SYSTEMM.ZuikoDigital ED 40-150mm F4.0 PRO ($1499 AUD) and the OM SYSTEMM.ZuikoDigital ED 12-40mm F2.8 PRO II ($1599 AUD).
You can find out more about all three products on the OM Systems website.