Nikon Z 9
The latest release from Nikon is their flagship full-frame mirrorless camera, the Z 9. Nikon's first full-frame camera without a mechanical shutter allows photographers to shoot with the world's most minimal rolling shutter distortion, according to the company.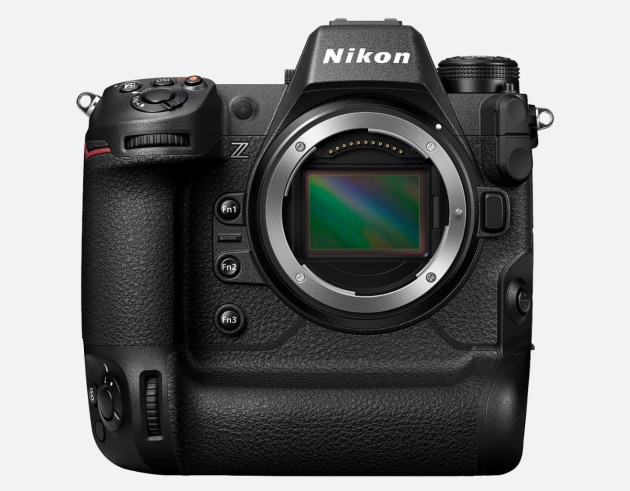 The camera has a number of features that will be of particular interest to those shooting sport or capturing fast-paced action, and boats the world's fastest continuous shooting. The camera can even track a total of nine subjects simultaneously in both stills and videos, without the need to toggle back and forth to switch settings. When Auto mode is selected, the algorithm automatically selects main subjects with comprehensive consideration of information such as subject size, position, and defocus. The improved detection performance and an increased 405-point auto-area AF have enhanced the AF acquisition and tracking of even smaller subjects and their movements.
Sporting a 45.7-megapixel stacked CMOS sensor, Dual-Stream technology allows for 12x faster still image reading. Meanwhile, the newly evolved high-speed, high-performance image-processing engine EXPEED 7 delivers a 10 times faster processing speed. High-speed frame capture allows you to capture 120fps, and can also capture up to 1,000 frames shooting at 20fps in JPG or RAW.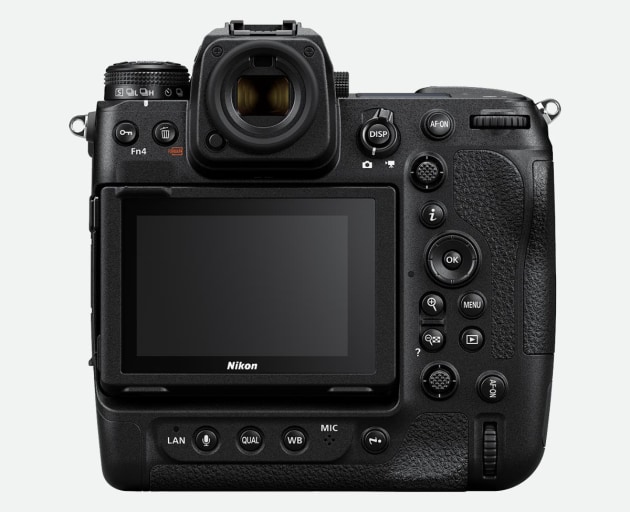 Those working in low-light conditions will be thrilled to learn that most of the Z 9's buttons are back-lit, and can be illuminated as required.
The camera features Nikon's first 4-axis vertical and horizonal tilting monitor – ideal for shooting from high or low angles – along with the world's brightest viewfinder equipped with a Quad-VGA panel with brightness up to 3000cd/m2.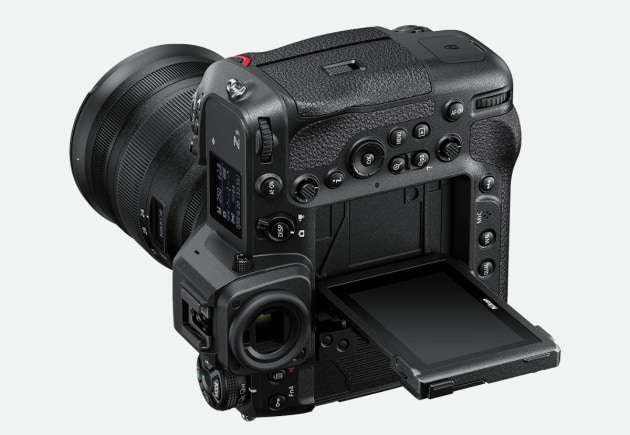 The Z 9 can shoot in-camera 8K video, up to 125 minutes in duration – the world's longest 8K30p recording. There's also the option to shoot video in 4K with a wide range of frame size/frame rate from 24p to 120p. CFexpress Type B-compatibility in both slots allows for faster write speed when it comes to 8K video recording and continuous shooting of large amounts of frames.
Another Nikon first is the addition of i-TTL balanced fill-flash, where face information is applied for flash control. This technology takes the human subject's face into consideration and controls the amount of light to be fired when flash is used so as to avoid overexposure in images.
For those working in rugged conditions, the Z9 offers high dust and drip-resistance equivalent to the robust D6, and can be operated in temperatures down to -10°C
The Z 9 features Wi-Fi, there's also functionality with both wired and wireless LAN as options. According to Nikon, the new NX MobileAir and NX Tether features allow for stable image transfers via a USB cable and NX MobileAir to a smart device while uploading immediately to an FTP server of choice.
The Nikon Z 9 will be available this year, and is available for pre-order ow for $8,999.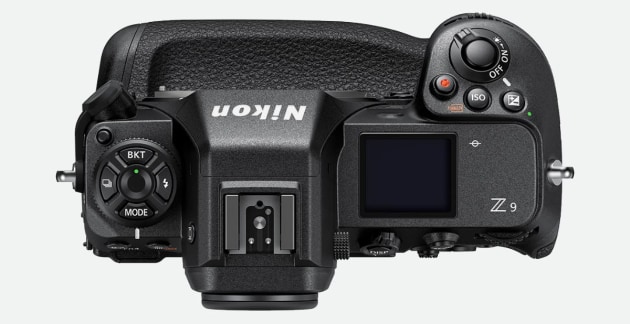 Get more stories like this delivered
free to your inbox. Sign up here.