The Leica Q2 features a newly developed full-frame sensor, a fast Leica Summilux 28mm f/1.7 ASPH. prime lens, fast autofocus, and innovative OLED EVF viewfinder technology with resolution of 3.68 megapixels. The only camera in its class with protective sealing against dust and water spray, and ideally equipped for shooting in all weather conditions, the Leica Q2 features a 47.3 megapixel sensor that also captures 4K video at ISO sensitivities up to 50,000.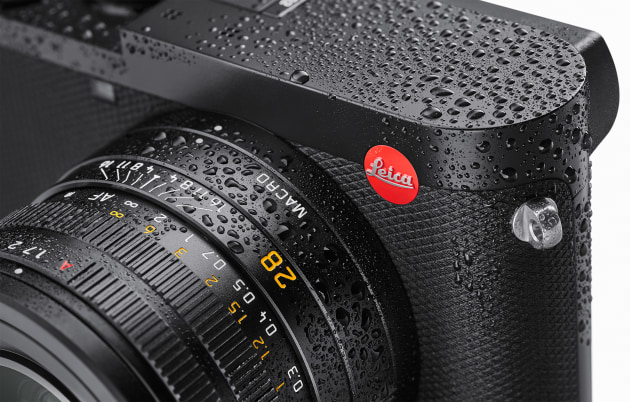 Its fast lens makes it a great choice for low-light conditions, and the Q2 is perfect for street, architectural, landscape, and portrait photography. The integrated digital zoom has been extended to 75mm. The cropped image from the framing selected is saved in JPEG format with correspondingly reduced resolutions of 30, 14.7, or 6.6 megapixels. The uncropped image is always saved simultaneously as a DNG file with the full resolution of 47.3 megapixels. Video capture of 4K resolution means recordings can be made with 3840 x 2160 pixels and frame rates of 30 or 24fps.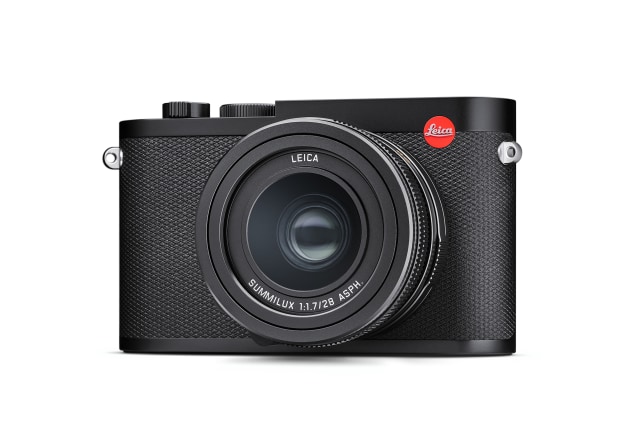 The autofocus system of the Leica Q2 focuses sharply on the subject in less than 0.15 seconds, and makes it one of the fastest cameras in its class. Meanwhile ongoing improvements to the processor from the Maestro II family have enabled a higher sequential shooting rate with 10fps at full resolution.
Made in Germany, the Q2 relies on only the finest and most resilient materials in its construction. The distinctive thumb rest of the new Leica Q2 and the sophisticated diamond pattern of its leather trim ensure optimum grip and highlight the accomplished symbiosis of form and function.

Get more stories like this delivered
free to your inbox. Sign up here.