Words of Wisdom
If you ask the font of all knowledge, Google, what is the best piece of advice you can get, you'll find this: "If you always do what you always did, you'll always get what you always got." But what about the best advice that inspired great photographers to achieve more than they "got" before? Candide McDonald asked top photographers to share theirs.  
Ed Kashi
Ed Kashi is highly awarded American photojournalist and member of VII Photo. He explores geopolitical and social issues that define our times. He's also a dedicated educator and mentor to photographers around the world who lectures frequently on visual storytelling, human rights, and the world of media. Among his very many awards from World Press Photo, American Photography, Communication Arts, PDN, and POYi is first place in UNICEF's Photo of the Year for his image of 9-year-old Ly, one of the children he photographed for his story on the lasting genetic effects of Agent Orange in Vietnam.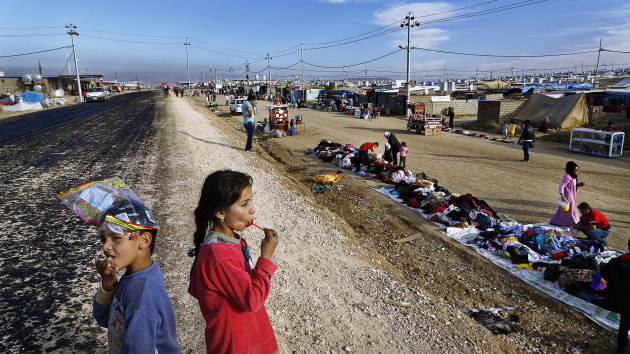 Find your passion
"You must know what you're great at doing and what you want to do, and focus on that. No one is great at everything, so to achieve true greatness is to find your passion and your strengths, and build on them." This advice was given to me by Gilles Peress in 1989, in a bar in Belfast, Northern Ireland. It was significant for me at that early stage in my career, because it came from someone I was inspired by and whose documentary work I admired. He was also already a legend for his work in Northern Ireland, among so much more. I was in the midst of my first large, multi-year personal project. It helped clarify my mind and give me permission to pursue my own vision and goals.
Be true to yourself
The one thing I wish I'd learned earlier is that to look for external confirmation can be a fool's errand. Find yourself and learn to be true to it. Believe in who you are, what you're doing, and why you're doing it. The rest will follow. This is important because if I had known this sooner, I would have found more peace sooner. This profession is brutal and fickle, regardless of your talents, success, and personality, so to find inner strength is vital, not only to surviving in the profession, but as a human being.
Natalie Grono
Australian photo artist, Natalie Grono, was the finalist for the Nikon-Walkley Award for Portrait Photography in the News category in 2009, and was named Australia's Top Emerging Photographer in Capture magazine one year later. In 2015, she won the People's Choice Award of the National Photographic Portrait Prize for her black-and-white portrait of a Byron Bay woman known as 'Feather'. "Photography takes you on journeys where you end up in places and situations you may have never dared to journey to," she says of her work.
Shoot first, think about it later
When I ask for advice from photographers, the most common thing I am told is to shoot what you are passionate about, develop your own style by photographing for yourself and not others, and stick to projects in your own backyard. I also remember once, when I was shooting a demonstration in Mexico City and was feeling nervous, a local photographer told me, "Shoot first and answer questions later". This piece of advice has always stuck with me in various moments and for various reasons. I don't mean you should just charge in and take photos in every situation, but be careful not to miss the shot by doubting yourself or becoming side-tracked.
Don't create your own limits
If I were starting out now, I would not limit myself to just still photography. Everything changes at some point and photographers have to be more adaptable. I'd know to shoot motion and write. I also wish I knew how important it is to network. Talent alone is not enough. You need to network as much as possible and reach out to industry professionals if you want to land jobs. Networking with other photographers can also be inspiring and very helpful with the logistics of running your business. I am also now grateful for the boring and menial jobs I had to photograph early in my career. The skills I learnt on those jobs have helped me out later on down the track on the more exciting jobs. Also, recently, I was assigned a job and the picture editor told me he reviewed my work via my Instagram handle, and not my website. This shocked me, but is also very handy to know. Developing your Instagram account as a showcase of your work and style is advice well worth taking.
Adam Ferguson
In just ten years, Adam Ferguson has become one of the world's top conflict photographers. The Australian now lives in New York, contributing to top-tier publications such as The New York Times, Time Magazine, and National Geographic. In his long list of awards are First Place at World Press Photo (2018), Pictures of the Year International (POYi) Photographer of the Year (2018), Photo District News (PDN) Photographer of the Year (2018), National Photographic Portrait Prize finalist (2019), and Moran Contemporary Photographic Prize finalist (2019).
There's no hurry
The best advice I was ever given is that a career is a marathon, not a race. It's important to be methodical and do things right. Take your time building skills and recognize when you are ready to make certain career leaps. There is no point fighting for opportunity if you're not ready for it. Photographer and educator, Gary Knight, gave this advice to me. Gary has been a mentor of mine, and, to be honest, I can't remember exactly where he told me this. I think it was over multiple conversations between France and India around 2008. I was planning a trip to Afghanistan at the time, for my first combat work. I think Gary told me to slow down, as there was no hurry.
Only you can be you
What I wish I had known at the beginning of my career is that you can only be one photographer, and that is you. I spent too much of my early career trying to photograph like other people, or what I thought was expected of me by clients. Be fearless in your creative decisions, take risks every time, tell the world what you have to say. That's the only currency an artist has in this world.
Richard Wood
New Zealand portrait and illustrative photographer, Richard Wood, also works as an educator, mentor, and judge for professional photographers internationally in the fields of creative idea development, photography, lighting, and post production.
Among Wood's vast list of awards are WPPI Grand Award 2020, NZIPP Grand Master of the Year 2017 and 2016, NZIPP Professional Photographer of the Year 2017, 2014, and 2011, and NZIPP Grand Master of Photography 2013.
Keep aiming for your ultimate goal
The question about the best advice I've received has really made me think back. I discovered my own strengths after being told about the power of visualisation back in my high school years via a book, The Secret. Now, I'm not one for the whole spiritual route on this, but I do believe it gives us strength in direction. My mock test grades for School Certificate were in the 30% range. I knew this was a turning point in my life as I could either turn left and drop out, or have the chance to at least try and turn right. In a panic, I decided to test this theory, and I wrote "Academic Tie" on a banner across the top of the ceiling in my bedroom. I also wrote it on every cover of my study books. An academic tie was something that was given out to those students at the school who achieved an average of 75% and higher. I had a long way to go. I had given myself what was almost an impossible goal, but I had both mentally and physically written that direction down and I saw it many times a day. Because of this, I went out and found other study tools and I don't think I've worked harder.
Long story short, I sat those final year exams and got that "academic tie", scoring in the 80% range for some subjects. This, I guess, was the start of me understanding self-power. I went on to complete a degree in business and a degree in visual communication design. From there, I started working in an advertising agency. The CEO asked straight up, "What's your three-year goal?" My response was to be the best photographer in the country. He giggled and gave the admin woman an eye roll. My work wasn't spectacular. Three years later, the admin woman contacted me at my photo studio. She asked to meet for coffee. She had gone on to be a self-confidence coach and wanted to know simply how I did it. I had just won NZIPP New Zealand Professional Photographer of the Year.
My response was, "I already knew I was the best. I just hadn't got there yet." It sounds bad, but in my own mind I guess I had "faked it till I made it," and worked within my own head convincing myself I was the best, but was just waiting to get there officially. This is possibly an arrogant stance, but I didn't project it. It was only in my own head – and it worked. I went on to win the same accolade three times over, in 2011, 2014, and 2017.
Now I'm pushing myself onto a wider stage, upsizing that vision. I had a go at WPPI in 2018 – unsuccessfully. I took hold, I visualised what I was "going to be" and entered again this year in the 2020 WPPI Annual awards. I won both the Illustrative and Contemporary categories. And the Grand Award.
It's about self-empowering and having a belief in yourself. You won't get what you want. You will get what you are. Believe, "I am great. It's just on its way still," and then work like crazy to get there.
To get it, you have to go for it
It would have been great to know not to open your studio doors and just expect people to walk in like it's a convenience store earlier in my career. Portraits aren't often a priority for anyone. It's on the "We should do that someday" list, but there's often no urgency, unlike wedding photography where booking a photographer is automatically on the list when you're getting married. Get out there and offer people your service directly. Entice them in. Don't just hope they'll come in.
Advertisements and campaigns telling people how great you or your product are, won't work well. Get leads, write to them, call them. Invite them in personally. Then they will give you either a "Yes" or a "No".
Learn from those who are making it work already. There are plenty of experts out there developing resources on how to sell. Don't mess around trying to figure out what does and doesn't work when there are already those that have figured it all out and are willing to share.
Simon Harsent
Originally from the UK, the fine art and commercial photographer has split his working life between New York and Sydney for more than twenty years. His work has been exhibited in the US, UK, Canada, Europe, and Australia, and earned him an impressive array of awards, including Head On Portrait Award finalist and National Photographic Portrait Prize finalist in 2019. He has also received numerous awards and accolades at the AWARD Awards, Art Directors Club of New York, Cannes Lions, and D&AD.
Trust yourself
The best piece of advice I've ever been given was, "Trust your instincts and be yourself". It was given to me by my father. I was about 18 at the time and we were discussing the creative process, so it was related to working out one's own process, but at the same time it can be applied to all areas of life. Those very simple words have been with me ever since and it's a constant voice in my head when I'm overwhelmed, or lost for a starting point. It just gives me the confidence to move forward. It is also important because it affirms the idea that we are all different and only you can be you. If you trust your instincts and show yourself, the work you produce will be uniquely yours.  
Just do it
Just about everything I know now I wish I knew when I was younger. As the saying goes, youth is wasted on the young. I wish I had spent less time thinking myself into pictures and just gone and shot them. Earlier in my career, I would spend ages thinking about different projects and normally I'd talk myself out of them. I think I've been reasonably productive over the years, but I do know I could have done a lot more. Also, I wish I knew it's not always smart to tell a difficult client exactly what you are thinking, at least not out loud anyway.
Howard Schatz
The American photographer is known for his remarkable studies of the human form, especially underwater. His work is exhibited in the collections of the International Center of Photography in New York and the Musée de l'Elysée in Lausanne, among others, and he has produced 22 books. He has been commissioned by the world's top publications from The New York Times to Vogue, and global brands from Nike to Mercedes-Benz. The two-volume retrospective of his work, Schatz Images: 25 Years, was published in 2015. Schatz writes a weekly journal covering photography, art, imagination, creativity and "the pursuit of surprise and wonder" at howardschatz.com/blog.
Absorb all the advice you're given
The best advice question is a very challenging question because I have been given a great deal of advice personally, and have also gained a vast body of essential knowledge from listening to advice given generally. I have also learned so many important things during my entire career.
After viewing a gallery show of my work and kissing me on the cheek as a way of saying "wonderful," the prolific San Francisco photographer, Morrie Camhi said to me, "Keep horizontals horizontal." Jay Maisel told me, "You can never edit enough." R.J. Muna asked, "What are you trying to say?" Ruth Bernhard said, "You have to tear up a lot of prints in order to get them just right."
The list is endless. My advice to photographers is also almost endless. Some that stand out are: 1. Everyone needs an editor, and one that loves them enough to be rigidly honest. It has a corollary: your friends will compliment your work, no matter what. 2. No one has the absolute Midas touch of editing (i.e. the best editors miss gems). 3. One needs ideas. To carry them out logically, objectively or rationally will result in photos that work, but are "so what". Its corollary is: accidents can make magic; one needs to let go, look, see, express with abandon and then perhaps the creative gods will bestow the blessing of something unique. 4. One needs to shoot for oneself. To shoot with the taste or opinion of another in mind is to come up with nothing original or wonderful. Its corollary is: I shoot to surprise and delight myself. 5. The best editor is time. I recently re-edited a shoot I did a few years ago and found a wonderful image I had overlooked originally. 6. Photographs are interpretations - accuracy is not essential and sometimes makes an image average. 7. Ideas come from everywhere. 
Contacts

Get more stories like this delivered
free to your inbox. Sign up here.