Top Tips to Winning Australasia's Top Emerging Photographers 2023 (part 1)
For a decade and a half, Capture magazine has been on a mission to help discover Australasia's very best emerging talent. During this time, the competition has uncovered and helped boost the careers of countless emerging photographers from Australia and New Zealand. Now in its 15th year, the call for entries for Australasia's Top Emerging Photographers 2023 is open. Hurry and enter now as standard pricing ends 5 February.

The judges
Helping decide the winners, place-getters, and Top 10 and Top 20 entries across the nine categories is no easy feat. As such, we rely on the wisdom, experience, and expertise of some of the world's very finest photographers and industry experts. With such impressive credentials, our judges are suitably qualified for the important role they take on. But don't take my word, scroll down and have a look at who was on board to help judge the 2022 competition. We were thrilled to have 47 luminaries from the around the world on the judging panel last year. This year we've assembled an impressive 48 judges!
Feedback matters
Each year, we ask the judges to provide feedback and constructive criticism on the categories they judged so that we can share this invaluable information with you. It's not designed to provide a warm and fuzzy feeling, but instead be helpful to those about to enter the competition.
While the tips are broken down by category, the advice is likely to be applicable across multiple genres of photography.
Winning advice
1. It's challenging to present a narrative in three photographs, but the winners did just that.

2. A number of submissions felt more like series or sequences, rather than a portfolio. This narrowed their opportunity to stand out in an exceptional field.
3. Shades of difference separated the winners. Often it came down to what the photographer brought to the situation, the level of difficulty, consistency in the approach, and editing of the work.
4. When curating a portfolio, you want to choose images that work cohesively together to either tell a story or that visually complement each other. I saw a lot of excellent single shots in this category, however there were many instances where the other images chosen were either lacking in technical ability or did not support the narrative.
5. It pays to run through a mental checklist when editing images for competitions. Aim to remove all visible dust spots, ensure the focus sharp (especially the eyes), aim for natural editing, avoid heavy handed darkening of backgrounds, and check that you haven't over sharpened.
6. We are not here to judge architecture; we are more interested in the skills and innovative vision that a photographer can bring to the assignment. Anyone can photograph an artwork, but we want to celebrate those photographers that can turn anything into an artwork.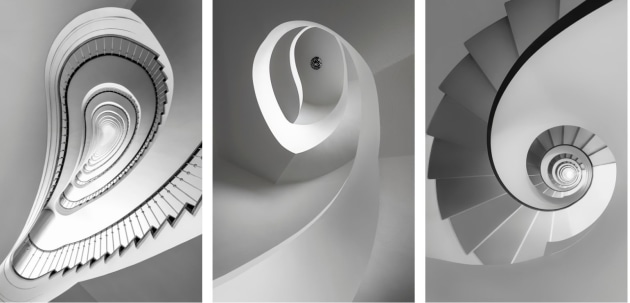 7. Successful entries demonstrated a consistency of approach and execution across the portfolio, irrespective of the specific location.
8. A good architectural photograph has to show the building form in a strong and memorable composition. Too many photographers are taking artful details which describe their skill, not the architect.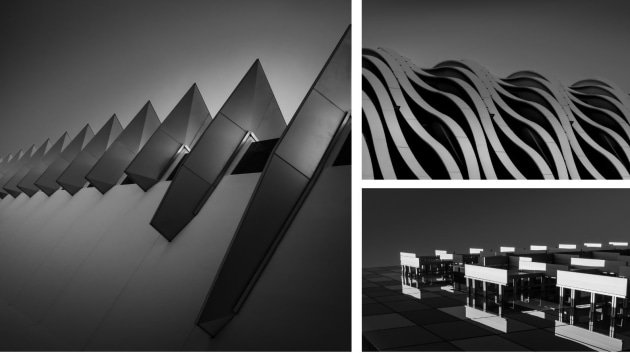 9. One thing I noticed was that some entrants attempted to replicate images that have been successful in previous years. This is a category that allows for experimentation, so experiment! Try new ideas or put your own spin on old techniques. Judges will always take note of something different and new, even if it isn't technically perfect, over a perfectly executed image that has been seen many times before.
10. The most compelling images were those demonstrating innovation and originality, and the ability to execute a concept.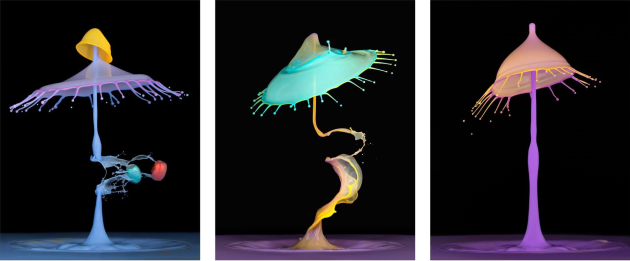 11. Art is intensely personal and highly subjective, but the ultimate goal is whether the viewer wants to keep coming back to look at it and whether it stays in their mind.
12. To me, art is not about a technique, it's about creating work that tells a story or at the very least evokes an emotion. It should challenge the viewer, not just try to play the role of decoration. I think a lot of the entrants have mixed up using an alternative process as meaning art.

13. The art category is a chance to show who you are as a photographer, not what techniques you can apply to imagery.
14. A camera is just a tool. Just let your imagination and creativity take over; it's all about taking risks.
15. Art should invite the viewer to think deeper into the image and unravel stories, intended stories as well created ones.
16. The stronger images in this category were as diverse as the journey from imagination to raw reality, exploring both hidden worlds and those lost in plain sight. It is important that technique is not distracting, but complements the final presentation.
17. Each portfolio chosen demonstrated a high level of cohesiveness and a considered concept across each of the three images.
2022 judging panel
The following amazing photographers were on the judging panel for 2022. We'll be announcing the 2023 judging panel shortly.

Get more stories like this delivered
free to your inbox. Sign up here.