To catch a thief - dealing with copyright theft
If you think you've never had one of your images stolen, you're not looking hard enough. But, does it really matter? What can you do about it? And is there reward in the outcome of fighting image theft? Candide McDonald finds out.
In February 2014, the Federal Circuit Court of Australia awarded $23,584 in damages to landscape photographer, Vincent Khoury Tylor. One of his most popular images, Waikiki Pink Boat, had been used without permission by Melbourne travel agent, Serpil Sevin, on its website. Tylor had decided to fight back.
This was a landmark copyright decision for photographers. It was the first time that a case of its kind had been heard before a court in Australia, despite the frequency with which photographers experience copyright infringements. But the story comes with a caution. More than a year later, Tylor had still not been paid. Winning a case and getting the compensation awarded are two different challenges. In some cases to force payment, a photographer will have to shoulder additional legal fees, which may eat into the compensation received.
Although Tylor's "win" triggered a spike in copyright infringement disputes being fought in court, it is not always the most effective way to deal with image theft. One of the most well-known international instances of image theft is the case of Haitian photographer Daniel Morel. Morel took photos in Haiti after the 2010 earthquake that killed more than 250,000 people. An editor at Agence France-Presse (AFP) discovered Morel's photos on his Twitter timeline and provided them to Getty. The photos were then widely disseminated to Getty's clients, including TV networks and the Washington Post. Morel sued, and the judge found that AFP and Getty had infringed copyright. A jury awarded Morel the maximum statutory damages of US$1.2 million. That sounds reassuring, but the result was a little more complicated.
By the time Morel had won his copyright battle in November 2013, his lawyers had racked up US$2.5 million in legal fees and costs. A federal court denied the motion by Morel and his lawyers to recover the $2.5 million from Getty Images and AFP. In Morel's case, the law firm will only get 15% of Morel's payment. Not all lawyers agree to work like that. On the eve of the trial, AFP and Getty apparently made an offer of US$2 million to Morel, which was rejected.
Your right to protect your business
But image theft can be a top line problem for photographers, especially travel, landscape, and portrait photographers, on whom a large proportion of image misuse is inflicted. Travel and landscape photographer, Jason Futrill explains: "As a professional photographer, my images are my digital assets and a source of revenue generation for my business. There is a substantial financial investment in equipment and travel, and a very big time investment spent to develop the images I create," he says. "The misuse of my images for commercial purposes is theft as far as I am concerned, just as walking into any other business and taking whatever you like, without asking or paying for it, is."
Taking images is easy. If images are accessible online, they are accessible to anyone. That possibility exists for images in all genres and from all online locations. It's very clear-cut. After that, the issue of image theft gets muddier. Below are the facts about image theft, protecting yourself against image theft, and getting recompense if it happens to you.
It's worth noting that not every use of your copyright work without your consent is an infringement. It may not be an infringement if someone has only used an insubstantial, unrecognisable, unimportant part of it. Acceptable defences are possible. It may be argued, for example, that reproducing your work was "a fair dealing" for criticism and review. And there are limited statutory licences where the Copyright Act allows certain uses under a statutory licence scheme, whether or not you object.
Timothy Webb, a partner at law firm Clayton Utz adds: "The first thing to consider is who the owner of the image is. It may not be the photographer if he or she assigned copyright to someone who commissioned the image," he says. "The next thing to consider is who is actually using the image without permission, and where that usage has occurred."
The next step would be for the image owner to contact the person or organisation that has used the image without permission, and ask for redress. "That could be the removal of the image, monetary compensation, or other commercial terms that can be negotiated," Webb explains. "It may also be appropriate to contact a third party platform that is hosting the image," he adds. For example, Instagram has a specific form for reporting copyright infringement.
Defence is more effective than attack, and after embedding your copyright information into image metadata – an essential first line of defence – there are now many ways to protect images. The two oldest methods, watermarking and never publishing high resolution images online, are the least favoured. Online is a showcase for most photographers and both of these methods prevent photographers from properly demonstrating their abilities.
Watermarking is responding to this problem. Digimarc for Images, for example, lets photographers embed invisible watermarks in their images and comes as a filters plug-in for Photoshop. More popular are protective services like the Lightroom plug-in by ImageRight and online software platform, Pixsy, that trawl the Internet on behalf of registered photographers searching for signs of unauthorised image use. They may also provide copyright registration and act on the photographer's behalf (if requested) to get recompense, taking a percentage of the settlement as payment.
For Australian photographers, the AIPP is your ally. It has a long history of advocating for photographers' rights, including working with the ACMP, at the time, to keep the Copyright Act up to date and effective. It is very vocal about copyright infringement and will give advice and support where possible to members when made aware of problems.
Corporate, industrial, and architectural photographer, Chris Shain is advisor to the AIPP Board on copyright and legislative issues. "The AIPP can recommend specialist, experienced lawyers who deal with copyright matters, and members will get an initial consultation at no charge," he explains. "We have member-only forums where these issues are often raised, and discussing a problem with other professionals who may have had the same problem previously can also be very useful. We regularly run workshops on copyright and licencing issues," Shain says. "The AIPP is also a member organisation of the Australian Copyright Council. It runs regular workshops on copyright for photographers."
Words from the wise
The Australian photography community is another ally. Its members tend to be unofficial watchdogs, supporting each other when misused images are recognised online, and being vocal through social media.
Futrill is an especially active member. He was a leader in two separate groups of photographers who fought successfully against Tourism Tasmania and RACV earlier this year. In each case, Futrill's images were stolen from his Instagram account. "There is a belief that when an image is shared onto a social media platform or elsewhere online, that you instantly give away the rights to that image," Futrill explains. "This is not true. The terms of service of social media platforms are there to protect the company behind the platform itself, not to enable each and every user of a platform free use of those images. Copyright laws exist in most developed countries that clearly define ownership of any artistic content, and in many cases commercial use of that content without permission of the copyright owner is illegal."
Perhaps the most widely known, and infamous photographer when it comes to image use and Instagram is American artist, Richard Prince. Prince has no fewer than five lawsuits against him for taking and using the work of others and passing it off as his own. A 2014 exhibition at the Gagosian Gallery, in New York, ironically titled New Portraits, featured the work of other photographers that he took from Instagram, without permission or attribution, added a few comments below, enlarged, and hung on the wall with price tags of up to US$100,000. Recently, a federal judge in New York ruled that a case filed by photographer Donald Graham against Prince will go ahead. The outcome could set a precedent for how the fair-use doctrine relates to Instagram.
Educating yourself about copyright, Futrill stresses, is extremely important, and he uses a number of protective services to protect his intellectual property (IP). The first is Google Reverse Image Search. "Google's very powerful image recognition technology helps you to identify websites that are using your images with or without your permission. You can search for matches via an image URL or directly upload your images and allow Google to search for them. This is an invaluable tool in identifying websites that are violating your intellectual property rights. There is a plug-in for most desktop web browsers for this service," he explains.
The second is Pixsy, which uses its proprietary search algorithms to identify online image matches, and will also assist in the legal claims of any offline unauthorised content usage. Pixsy has a network of intellectual property law firms throughout the world to assist in the legal process of any claim. You can connect your Instagram accounts, Facebook pages, and website, and also manually upload images and receive reports if any of your images are found anywhere else online.
Futrill also uses Tineye, which is very similar to Pixsy in that it searches for matches of an image based on a number of algorithmic variables contained within the image itself. "Give it a go," Futrill suggests. "You will be surprised how many instances of your images you will find online."
The next steps
One of the main problems inherent in image misuse is that the perpetrators, and this word is used deliberately, think lightly of their actions. Futrill thwarts this with his thoroughly professional approach. "I collect all of the evidence of the violation first via a combination of screenshots and web history (archive.org, Google cache, etc.) if the violation occurs online, or collect evidence via photos if it is offline. Then I calculate the value of the commercial licensing type by using a tool such as Getty Image Calculator, prepare a letter of demand and invoice to be sent, and follow through with the initial demands for payment.
While he is always prepared to go to court, his approach usually avoids this. "I make it quite clear in the initial contact that I am very serious about pursuing payment for any commercial use of my imagery. I have also been known to be quite active in using my social media profiles to apply pressure when needed, and this generally results in a very quick response and prompt payment."
Photographer Jacqui Dean is a member of the AIPP. Her membership includes the Copyright Agency which advocates for visual artists' copyright and provides services that ensure artists are fairly rewarded for their work. She also advises keeping images below 500KB. "Images below 1MB in size will be web-optimised, and look great on your site, but won't be suitable for printing. This will discourage anyone from trying to use images offline without your permission," she says. Dean does watermark her images, on the recommendation of her website software provider, Squarespace. "When tastefully done, watermarks can be an ideal asset to the photographer, both protecting your images and promoting your brand."
Dean notes that many photographers fall into a false sense of security by disabling right clicks, which is not offered by Squarespace, but is by other website platforms. "Disabling creates a false sense of security as it does not prevent screenshots being made and causes more problems for legitimate users than would-be, unscrupulous image thieves," she says.
An ongoing problem
Canadian light painting photographer, Eric Paré has had thousands of his images stolen over the years. His attitude has been shaped by experience. "The more coverage you get, the more you're seen, and the more you're going to be hired for real jobs," he says. "Along with that comes the fact that your work is going to be stolen." Paré believes that you can turn these experiences into "big opportunities", and that you shouldn't "waste your life with bad emotion" about the experience.
"I recently shared a funny post about a picture of mine that was stolen and turned into a jewel in an advert in China. One of the commenters said, 'That's why I never post anything on social media.' Well, he was missing the point. Big time. In 2017, by staying in your cave, you're much safer from getting [images] stolen, but also from getting actual work."
Paré dismisses watermarking and disabling right-click or Save As useless, and rejects publishing in low res because it shows his work in a bad light. Instead, he uses Google Image Search, Plaghunter, and ImageRights to find illegal uses of his images. And he knows that when you do act, you have to hit hard. "Asking for picture removal, or to be tagged or acknowledged in social media is as efficient as using a skateboard to cross the ocean." By the time you see it, he says, most viewers have too, and it's too late for you to gain a benefit. "The best option is to fill a copyright report. After a few strikes, their account will be in danger of being taken down." Paré notes that social media accounts with millions of followers have a lot to lose.
Australian landscape photographer, Luke Tscharke doesn't rate watermarking highly either. "They look ugly and there are plenty of services that can protect your images without uglifying them," he says. Tscharke's protection of choice is Pixsy. "It's a free service. They just take a cut of the payment and I don't have to do any work at all to resolve an issue."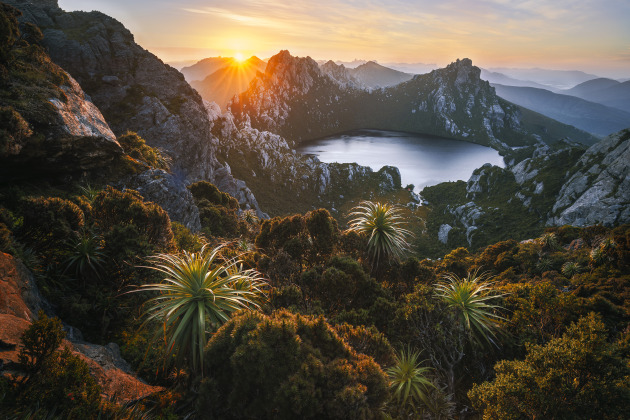 Growing awareness – on both sides – about what image theft is and isn't, and services like Pixsy are "helping to keep people honest," Tscharke says. But one of the major obstacles, and one that is difficult to overcome, is that a lot of photographers don't like to make noise about violations. "They don't want to irritate clients – present or potential," he explains. "They want to be able to work with them." Tscharke takes a common sense approach to theft of his images. He will overlook "misuse" if a full credit is added. He considers this to be extra exposure. "Very commonly, they tag you too," he explains, "so they're redirecting traffic to my profile."
What he wants people to understand is that most photographers will sell their images for reasonable prices. When a photographer has to ask for compensation for image theft, that compensation is usually far greater than the original fee would have been.
Whether you have a pragmatic attitude to image theft like Tscharke or a proactive attitude like Futrill, know that image theft has most likely infiltrated your business already. Know that you can manage it. And plan what you intend to do.
Contacts