The current climate of the wedding and portrait industry can be described with one word: oversaturated. With photography becoming more accessible, is the value of professional photography in decline? With everyone's focus on visual content, it has become easier for clients to distinguish good work from the bad. Christopher Quyen explores how leading photographers are thriving in the rapidly changing industry.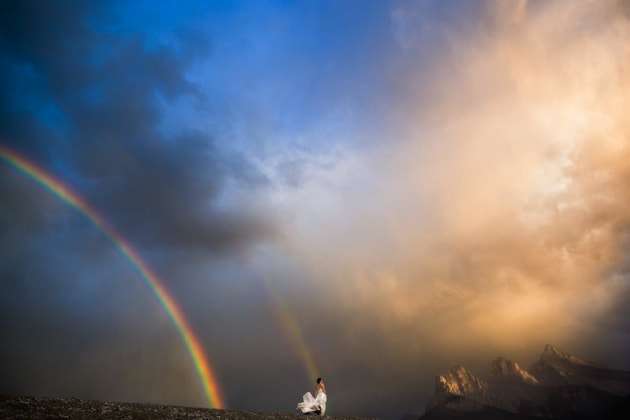 Among shifting trends to darker and moodier imagery, new gear with more than enough megapixels, and photographers going viral on social media, there is no doubt that the wedding and portrait industry has become even more saturated during 2016. An online search for wedding or portrait photographers brings up hundreds of thousands of 'professionals' offering their services for free, or next to nothing. While the culture of photographers undercutting is nothing new, it is a culture unknown to clients. Ever since smartphones allowed the masses to take selfies and ruin every shot you took of the bride and her father walking down the aisle, an idea has entered our collective consciousness: photos are free.
Canadian wedding photographer, Gabe McClintock thinks that this is because photography has become a lot more normal in our society. "Getting your picture taken has become the norm and people are more comfortable having their picture taken," he says. "Ten years ago, it was very rare that you got your picture taken, and now people are taking 100 selfies a day and posting them everywhere." It is easy to see that visual communication is the new language of the 21st century, and with more people's eyes on wedding and portrait photography, professional photographers can no longer just be photographers. In today's wedding and portrait market, they have to be personalities, artists, marketers, mentors, leaders, educators and, at the very end of it all, photographers.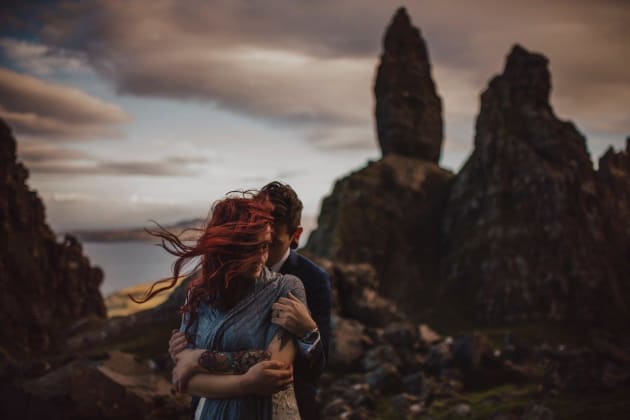 Climate control
Photography has become even more accessible in 2016, if that's possible. With a majority of households now owning a digital camera, Kelly Brown of Little Pieces Photography, a pioneer in the genre of newborn photography, believes that there has been a rapid growth of people wanting to become wedding and portrait photographers. "Unfortunately, this has resulted in more low-end photographers and, in my opinion, has devalued photography," she says. To thrive in the current climate, businesses will need to provide a point of difference with their service, and factor the education of clients into the equation. Many more photographers these days are also turning their hands to the education of other photographers through seminars and workshops.
Client education has now become a part of the experience of hiring a photographer. Some clients don't just want beautiful imagery and products; they also want to understand what they are buying into. Voted by Fearless Photographers as the top two wedding photographers in the world for three years, Erika and Lanny Mann of Two Mann Studios, based in Alberta, Canada, have implemented client education into their packages. "Part of our client experience is education. We're educating them from the very first consultation to the delivery of the album. We take them out to dinner and do an engagement shoot with them, which is our chance to educate them on our photojournalistic approach, and what makes a great photograph," says Erika Mann.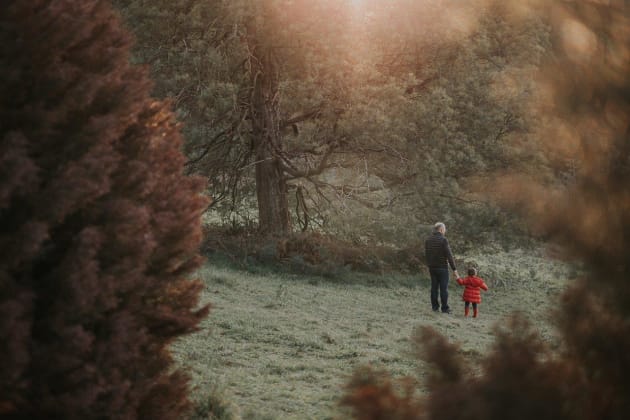 Janine Harris of White Salt Photography, in Melbourne, has also found education to be an integral part of her business, although in her case she's educating photographers. "This year I diversified my income in branching out to mentoring and workshops for other photographers," she says.
For Brown, "good old-fashioned customer service" has been her point of difference, ensuring her clients return, and provide amazing word of mouth referrals. "I focus a lot of my attention on customer service and ensure I provide my customers with beautiful products that they value," she says. Melbourne-based portrait photographer, Mandarine Montgomery also agrees that the level of customer service that photographers now have to give has increased. "You really do have to add a personal touch to your work. I recently worked with a personal trainer and after sitting down and listening to what he wanted, he decided to let me create something really different and personal to him," she says. "I love that people are willing to go on that ride with me and allow me to create something from my heart for them," she says. In a fast-paced world, experience is everything. Slowing down to educate and listen to your clients in order to create something for them that only you can shoot adds value to you as a photographer.
On trend
In the wedding industry, authenticity is trending and photographers are putting away their strobes and speedlights and playing with their surroundings to capture pure and real moments. Whether it's taking a photojournalistic approach like Two Mann Studios or chasing interesting light, 'real' is in. Speaking recently in New Zealand at the Focus Conference, and launching an ABC TV series, On Assignment, Perth-based fine-art wedding photographer James Simmons has been chasing realism in his work. "I'm now shooting in hard light. There's been a transition from shooting in safe areas of shade and soft light this year," he says. "When I'm shooting, I try to find interesting shafts or pools of hard light to add drama to my images. It's a technique that is becoming more prevalent among wedding photographers."
Two Mann Studios have also realised that there has been a shift in focus in wedding photography. "There's been a focus more on photography technique, rather than people," Erika Mann says. "When you look at an image these days, often it doesn't take the client back to the moment, because a lot of photos are too gimmicky. Photographers are trying to do too many technical shots using prisms or reflections that they forget to stay in the moment and tell the story. We're guilty of this too, but we only try to use these techniques when it makes sense." Lanny Mann used many of these trending techniques too until he realised it wasn't what wedding photography should be about. "If the emotion is lost through the gimmicks, then it's not worth it," he says. "After using these trendy techniques for too long, I realised my photography was lacking soul. I mean, it looks pretty in the moment, but then after a while you lose the emotion of that image."
But along with authenticity, wedding couples are also chasing adventure. "Tiny people, big world," is how Lanny Mann describes this trend and it's a trend that is being fuelled by the amount of adventure photography on social media. "It has changed the expectations of our clients," Lanny Mann says. "They don't want something where they stand around and pose. Since they're seeing more and more creative wedding photography and documentary photography in a journalistic style, it has shifted our client's desires." Wedding couples are daring to go the distance for the shot. "Things have become much more epic, and it's incredible where people are getting their pictures taken. Nowadays, people are putting more emphasis on the photography part of the wedding, rather than the whole wedding day," says McClintock.
In the portrait industry, photographers are chasing different processes, genres of portraits, and finding different forms of delivery to please their clients. Montgomery has found that along with the shifts in technology, the reliance on post processing and retouching to achieve a unique style has become integral to the work of photographers. "There's an ongoing discussion about heavily retouched work," she says. "I believe that you should do whatever it takes to achieve your vision in this oversaturated market. Sometimes it's essential to think outside the square to help your creativity, and create a point of difference from others. Recently, I've dabbled in analogue darkroom processes to expand my creative thought process and potentially diversify what I can offer, moving forward. If nothing else, analogue processes give one a renewed appreciation of how fortunate we are to have all this technology available to us, and perhaps helps us see things with a fresh eye, to enable the creation of something new and different – which is essential in this competitive age."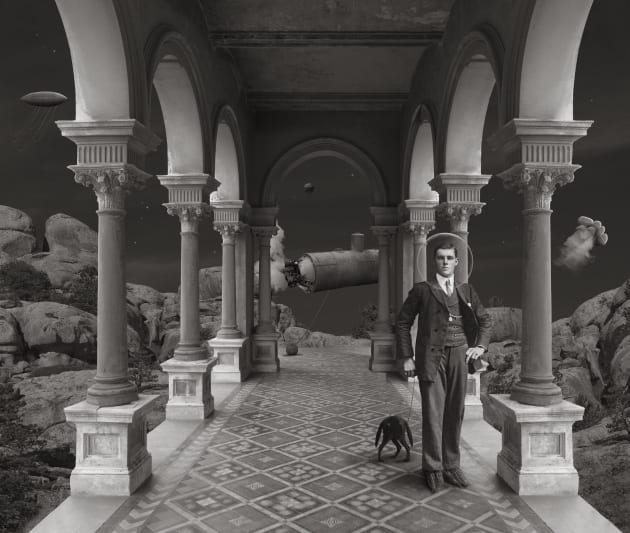 In terms of genre, Brown is seeing a lot of photographers going down the path of exploring newborn photography as they find it easy to work from home. Photographers are also encouraging their clients to get printed images as part of their packages. "This is positive for everyone involved as it keeps the photographs up on the wall or in albums, instead of on a disk that is never looked at," Brown says. However, Harris has also realised that even though print preserves a photograph for the client, it is not the only delivery method that photographers should consider. "It is important to question what is valuable to your client. Historically, it was wall prints, but nowadays it is digital images to share on social media with family and friends, locally and overseas. I see a big importance to understand where the customer sees the value and adjust my business accordingly," she says. Using online albums such as Pixieset, Shootproof or Smugmug provides a digital alternative to coffee-table albums that can be shared with their friend and family across the world.
Digitalised
Living in the digital age means that everything can be done online in the wedding and portrait industry. From marketing to video calling your clients to keeping an eye on your competition. With so much imagery online, how does one stay relevant as a wedding or portrait photographer? Simmons brings it all back to personality and communication. "Be a people person," he says. "Being a good communicator is key to being a good photographer, and if you connect with people online, you can influence people with your ideas." However, he also warns photographers to not just obliviously share their photography online, but to also inject some personality into each of their posts. "You can have your professional work, but you can also have fun, relatable, personal content. Present your personality and if your audience likes you or find you interesting, you can have a connection before you even meet," he says.
Social media has made the likelihood of attracting clients much higher. McClintock has experienced this since a wedding shoot in Iceland brought him considerable attention. "I had a wedding that went viral online a few years ago and that was a real tipping point for me, both personally and professionally. It was a wedding that I shot in Iceland and it changed everything in terms of where I shoot. Now I'm able to book anything from local weddings to destination weddings," he says. However, as every photographer shares the same space on social media, they are also now much closer to their competition, and standing out is becoming more challenging.
"We often feel like there's a zombie apocalypse of wedding photographers right now," says Erika Mann. According to Larry Mann, it's both terrifying and very inspiring having so many photographers online pushing the genre of wedding photography to what it should be. "It has raised the bar for other photographers and also shifted the collective consciousness of what clients want," he says.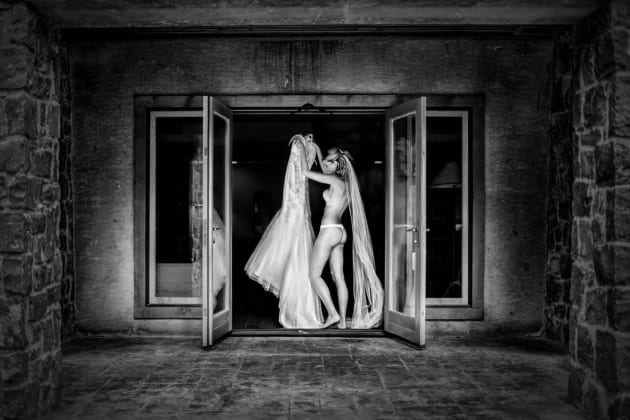 Originality and meaning
The one thing that all wedding and portrait photographers are striving for this year is originality. Harris has found that social media has made originality an uphill battle for most photographers. "With the ease of access to the competitors online, it makes it easy for trends to develop and people to copy each other's style in posing and post processing. For myself, it has been important to follow my own path and to have a business that stands out from the crowd, rather than follow a trend," she says. But at the same time, Two Mann Studios have found that this has forced photographers to create more deep and meaningful imagery that tells a story, thus keeping the industry standard high. "Imagery should be a reminder of why they're getting married in the first place. This is what we should strive for," Lanny Mann says.
Future present
The wedding and portrait industry is at a stage where demands are growing and the market is oversaturated, however, professionals need to remind their clients why professional photography is still worth investing in. It's the authenticity, the experience, the knowledge that they will have someone like you producing work for them with your signature style and level of professional service. "Having authenticity in your business allows you to be yourself, all day, every day. It's much easier to maintain a business structure based on your personality. That way you don't have to change for anyone, and that's sustainable," says Simmons.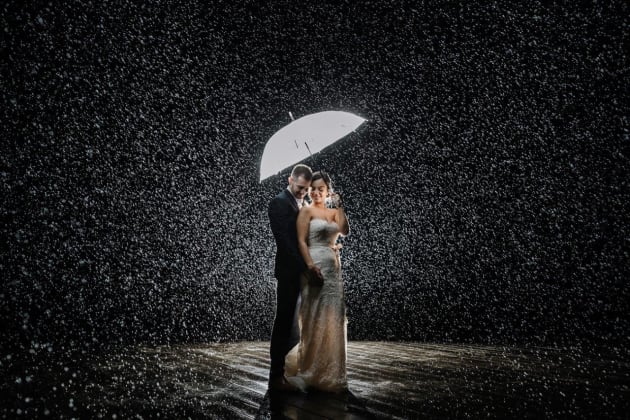 Contacts