Instagone. Is it time to farewell Instagram?
Instagram is not out to hurt your business. It's trying to be a reputable tool for business. It has to get rid of the cheats and it has to be seen to support healthy social behaviour. That's not, though, how its changes are always seen to work in practice. Candide McDonald investigates.
Over 100 million images and videos are uploaded every day on Instagram. One billion people use Instagram every month, that puts it third in line for reach after Facebook and YouTube. What began as a free platform for image sharing has become a media platform with a reach that makes that of TV, radio, print, and outdoor combined look puny. Instagram makes very little attempt to help business sell products. There is only one clickable link on an account – the link in the bio section. Sponsored posts are allowed one call-to-action button. But it has made its money from advertising since 2013 and, so far, that has been very successful. It is visual-first, which catches attention, and it's a powerhouse for reach.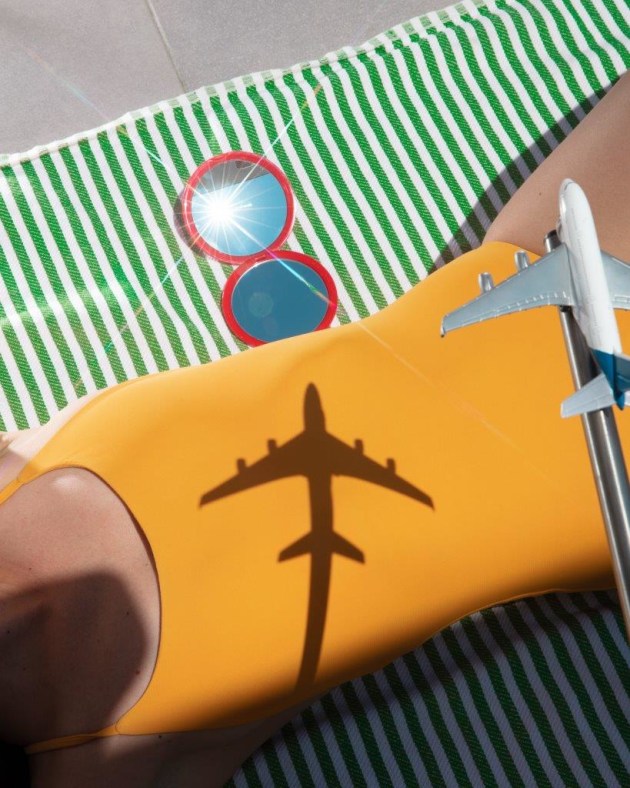 According to Merkle's Digital Marketing Report for the second quarter of 2018, advertiser spending on Instagram for the period grew 177% year-on-year, compared to only 40% for Facebook. Impressions for Instagram in the same quarter grew by 209% year-on-year versus a negative 17% for Facebook. This is partly because of the surge in mobile usage and partly because Instagram's algorithm to monetise its users' attention is continually evolving. Video stories were introduced in 2016, carousel ads and shopping on Instagram in 2017, and IGTV in 2018. Advertisers can now even place an Instagram ad through Facebook without an Instagram account.
The problem that Instagram is confronting right now is that Instagram cheats are ruining its business. Mass-followers – businesses that follow "everything" to increase their own following, influencers who have bought followers, and massive hashtag users that look like spammers are all being targeted and punished by Instagram's algorithm. Instagram's main income source, the major brands, are turning away from influencers because they can't be trusted to have the power they promise. Their customers are beginning to react negatively to obvious product placements and endorsements in ads. And millennials, the target group in which brands are primarily interested, tend to seek out and support brands and businesses that appear to behave ethically and honestly. Instagram needs to be one of those businesses.
In May of 2019, for example, Instagram sued the company Social Media Series Limited and three of its employees, who, Instagram claimed, had made approximately US$9,430,000 from their allegedly fraudulent services and companies, via websites including SocialEnvy.co, IGFamous.net, Social10x.com, smseries.co.nz, SocialSteeze.net, and LikeSocial.co. To reinforce the warning that the company was issuing by proxy about faking, Jessica Romero, director of platform enforcement and litigation, wrote in an Instagram post titled, Preventing Inauthentic Behaviour, that "by filing the lawsuit, we are sending a message that this kind of fraudulent activity is not tolerated on our services, and we will act to protect the integrity of our platform…Inauthentic activity has no place on our platform. That's why we devote significant resources to detecting and stopping this behaviour, including blocking the creation and use of fake accounts, and using machine learning technology to proactively find and remove inauthentic activity from Instagram".
Algorithms can be blunt instruments. If you look as though you are a mass-follower, fake influencer, or spammer, you will be punished too.
In 2019, Instagram also trialled a model that prevents users from seeing the numbers of likes other account holders' photos and the number of views on their videos. Users could only click through to see who, and how many people, liked their own posts. Instagram's stated aim was to reduce the anxiety about social media popularity that was becoming endemic and causing mental health issues, especially in its younger users. This was undoubtedly partly true – a brilliant PR exercise for a business connected to Facebook, whose integrity is in serious doubt. The trial was also simply good business strategy, another evolution in Instagram, aimed at appealing to major advertisers turned away by cheats.
There is no shortage of online articles about how to subvert the Instagram algorithm. Some ideas will work. Some are out of date. Some never would. The essential truth is that Instagram, like any other social media platform, and any other form of media, wants you to spend money in order to market your business. That's how it makes money. Try to thwart that and it will try to stop you. Play by its rules and it will do as much as it can within its model to help your business.
What is it that Instagram can and cannot do for photographers' businesses? Here are some views from Instagram and ex-Instagram users.
Lauren Bath, Australia's first professional Instagrammer
Lauren Bath wasn't a photographer when she began using Instagram. And Instagram wasn't famous. "Instagram kick-started my photography career and then the platform exploded," she says. Its advantages, "are that it gives you an unprecedented access to every major brand and potential client in the world." Its disadvantages "are that we are all at the mercy of the platform and its changes and algorithms. You can be flying high one day, and on the downturn the next. When it's not real estate that you own and control (like a blog), you have to roll with the punches."
Bath uses Facebook and Steller as well, but her long-term goal is to build her e-mail database and own blog. She is working with two business coaches, one of whom specialises in marketing, giving her a crash course in best practices. "I think that all creators should always continue to market themselves using a wide variety of methods – their own website, social media, their own e-mail database, and other social media platforms too," she says.
Bath is aware of all of Instagram's changes, but the only one she has found problematic is the introduction of an algorithmic feed, as opposed to a feed which shows items chronologically. She believes that she now reaches a lot less of her audience and Instagram can't distinguish between the buyers of likes and followers, which its algorithm fostered, and users with real engagement. "Real engagement therefore pales in comparison to fake engagement, and those with genuine accounts sink down the feed." The greatest failing in all social platforms, she believes, is not what they do, but what people do – cheating the system. She would like to see solving this made a priority. "It is so harmful to those with genuine intentions to reach an audience," she states.
Rankin, British pop culture documenter, photographer, and director
Rankin uses Instagram and Vero – each for a different reason. He explains. "Like it or loathe it, Instagram is pretty much number one in this space. We've been told it's been designed to be addictive and even I get weird feelings of needing to look at it. It is the medium that everyone is currently using, so you kind of "have" to understand it and be on there to get the temperature of what people are consuming. Vero is almost the exact opposite. For me, it is the future of ethical digital social interaction – where reality meets technology in the most honest way. I guess you can put them into two distinct categories: Instagram is like fast food, Vero is organic and free-range."
Rankin uses Instagram for putting work out there. Sometimes he shoots specifically to be seen on there, as well as to experiment with it and understand it, so he can pass that on to his clients. "That's the way I think of Instagram, almost like a puzzle I have to understand, although I often come off it feeling quite down and needy." He uses Vero less to "sell" himself, although he does post all of his marketing work there. He also posts things that are personal, which he doesn't really do on any other platform. "Vero doesn't leave me with the same negative aftertaste that Instagram does."
He also keeps up with nearly all the social media options. "I need to know how the world is moving forward and what is capturing the audience's imagination, what is working, and how people are interacting with it," he states. "Take TikTok [an app for creating and sharing short videos]. That is absolutely nuts! Funny, irreverent, it's entertaining in a way Instagram isn't, because kids are creating specifically for it in a humorous way."
He does think that there is room for improvement. "I would like Instagram and all social platforms that use 'keeping your attention to make money' to consider the moral implications of what they have created. I know the policy of 'go fast, break things and say sorry after' worked in the beginning of the digital age, but I think it's failing all of humanity now. I don't want to sound like a cynic and, of course, young people will always adapt to whatever ridiculous obstacles we put in front of them, but I feel that we are losing the ability we need to switch off, recharge, and reset. Most platforms are about keeping you using, so they can sell you more, more, more. I would like all platforms to encourage their users to take a break every once in a while. For the tech giants to stop lining their pockets and encourage and allow humans to enrich themselves somewhere else."
Luke Tscharke, Australian landscape photographer
Luke Tscharke came late to Instagram. "I had thought I missed the Instagram train, but it turns out I was on one of the last carriages. He, too, is aware that its major advantage is being able to show his work to a massive global user base, and to be able to connect with other people and brands. The main disadvantages, he says, are "the time it takes, the addictive nature of the platform, and some of the stress that comes with trying to maintain a certain level of quality in the output". Tscharke has experimented with other platforms "in case they were the next big thing," but his interest in them waned as it became clear that they weren't taking off. "The amount of change required for another platform to take off is massive, and I can't really see that happening," he notes. He is unfazed by the likely removal of likes counts from Instagram. "I feel this will help to reduce competition and put the focus back on the images, rather than being on the numbers."
Tscharke observes that quite often the number of likes is not indicative of the quality of an image. He is also aware that the changes Instagram has made to increase the use of its sponsored posts and ads has made it difficult for him to achieve the same reach and follower growth, but feels that everyone should give Instagram a go. "It is a great way to share your work, and you can meet amazing people through the platform. Just don't get too worried about your numbers of followers and likes. At the end of the day, they are just numbers and do not change the actual value of work that you are putting out there."
Jonpaul Douglass, commercial photographer and director
American photographer, Jonpaul Douglass joined Instagram in 2012 without huge expectations. "I was resistant because I've always been a bit wary of social media, and Instagram is more social media than anything." He uses it as a personal photography portfolio and an outlet to share work of which he's proud. That he says, has been successful from him, "but there were times when I felt that my direction was dictated by what people were responding to and that didn't feel right, so I now don't look at the likes on a photo until much later. I do this because I believe it is important for an artist to be honest with what they are feeling, creating, and sharing."
Currently, Instagram is his only form of marketing other than word-of-mouth, which he says has served him well. "I was on Twitter for a time, but written words aren't my strong suit. Also, my Twitter account got hacked and it was too difficult to resolve." He is, though, in the beginning process of working with a new rep, so his lack of marketing is about to change, he notes. Douglass is also aware of the plan to remove the likes count and views it positively. "I don't believe these changes will have anything but a positive impact on my business and the wellbeing of all users," he states.
Clay Enos, US pop culture photographer
Clay Enos is an ardent Vero fan. Vero has just over one million users, presents posts in chronological order, allows people to allocate what they share according to a tiered system of Close Friends, Friends, and Acquaintances, and is seen as the social media platform for creators. Enos was a very early adopter and is now a brand ambassador. "When I first heard about Vero it was still in Beta, but I gravitated towards it because of the ad-free promise. I could sense something was awry at Facebook and Instagram, and had noticed a huge behavioural change among my peers," he recounts. "We had gone from being photographers who wanted to share our work to a bunch of hustlers trying to game an opaque, ever-changing algorithm. Everyone repeated anecdotal success stories of folks 'making money' from their feeds and follower counts, but none of it made any sense to me."
He kept up his Instagram account for a while, but eventually abandoned it. "I realised, like so many other people, that I had thought I might be famous. I almost got stuck on that hamster wheel, which turns your friends into an audience, rather than them being a trusted resource of honest feedback, advice, and inspiration."
His attitude to the platforms is unflinching. "If you are only a brand, fine. Use Instagram for the paid billboard platform it is. If you're a real person, and you want to share genuinely with real people, Vero is the obvious choice. It may have a smaller audience for now, but that should be seen as an opportunity to establish yourself, break bad habits, and find your real voice again," he states.
On Vero, he says, he has returned to making and sharing for himself, rather than an audience. "I would push back on financial gain being a paramount measure of success. It doesn't account for the time spent gaming the system, fretting over 'likes', and wondering if your work is even being seen without paying to promote it," he notes. "The other platforms are just pretending to give you something for free. I read once: 'The cheese in the mousetrap is free.' And that sums up so much about the current online business paradigms. If all people care about are follower counts and reach, then I lose, but long-term, my hunch is standard human behaviour will win out," he says. Enos also had a brief flirtation with Ello, the social networking service started in 2014, but left because he found its interface and capabilities were very limited.
Daniel Tran, Australian landscape photographer
Daniel Tran is an ardent Instagram fan. He began his Instagram account in 2014 with no intention of using it as a business tool. He didn't know you could. He just wanted to show his work as he enjoyed using it and interacting with other photographers. His audience grew organically over time and "little did I know how successful using the app would be for me," he says. "Today, I owe a lot of my career's success to Instagram. I've been fortunate enough to be involved in a number of projects or campaigns for a variety of well-known brands and organisations with which I could otherwise only dream of working, mainly because of having a presence on Instagram. I would say that about 75% of my work these days comes from clients finding me through the platform." That is despite his having his own website, e-mail list, and blog that he uses for marketing himself.
For Tran, the ability to share his work with a wide range of people is a huge advantage of Instagram. One of the disadvantages, he admits, is the vertical format, which doesn't really suit landscape photographers, but he has adapted his work to suit it. "I also find it very hard to do justice to the images on Instagram since they are usually displayed on such a small screen," he adds. "The amount of people using bots and automation is another big negative." But none of these outweigh the advantages for him.
Tran had tried 500px and Vero when they were "a thing", he stated. "However, these apps haven't been as successful. I think this is mainly due to the fact that most of the people using them were photographers, and I always thought there was not much point in marketing yourself to other photographers." Tran has also heard about Instagram removing likes. "I can see this potentially having both a positive and negative impact, but mostly positive. A photo or video shouldn't be judged based on the amount of likes it gets. I expect that the change will be a good thing in terms of business opportunities too, as brands will need to look at the quality of content, rather than numbers."
Instagone? Not at all. Insta-thriving, in terms of its own business aims. All it asks is for you to use it for what it is without cheating, and pay a bit for the privilege once in a while to help keep it alive. 
Contacts

Get more stories like this delivered
free to your inbox. Sign up here.