Calm under pressure
While shooting professionally can be hugely rewarding, there are times when it can be downright traumatic. Inarticulate briefs, unrealistic deadlines and tight budgets are just a few common sources of stress for photographers. Chelsea Miller spoke with six experts who share their strategies on staying calm and grounded in any number of tense situations.
Now that yoga is an $80 billion industry, stress reducing wearable tech is a thing, and meditation apps are plentiful, the idea of the 'hustle' is starting to dwindle in the world of entrepreneurship, photographers included. No longer adhering to the idea that the photographer is a super hero running through burning buildings, saving helpless old ladies, all the while perfectly lighting an advertising set, photographers seem to be taking on the idea of work-life balance, or at least managing to remember to take deep breaths when the lights get a bit hot.
Art Streiber: Chart your own route
Los Angeles-based photographer, Art Streiber starts to feel the pressure building even before landing the job, because in the entertainment, advertising industry getting the job can be one of the most stressful parts. Described by Streiber as a three-part audition, there are several hoops to jump through before he hears, 'You're hired'. After his agent sends a PDF of his work, there is a creative call, then he has to do a treatment, and then he has to prepare a budget. All of which is tailored to suit each individual prospective client, and is an investment of valuable time. And there's always the risk that another photographer comes out on top. If after all of that he finally gets the job, then he gets to worry about the actual photo shoot. And that's where Streiber's well-choreographed dance between flexibility and preparation begins.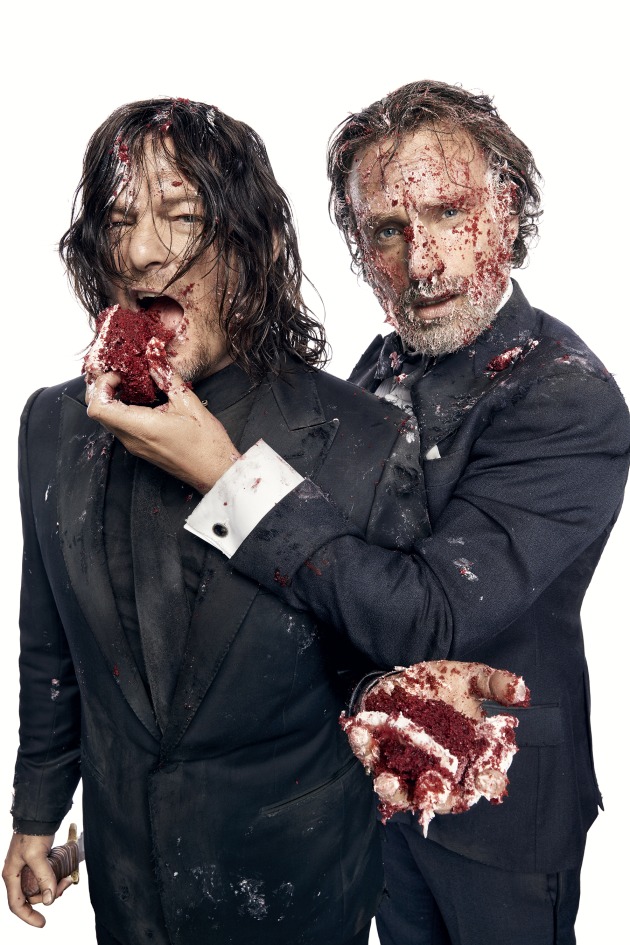 This waltz begins with attentive listening. Hearing what the client wants and needs then flows into interpreting and truly understanding what those needs and wants are. Once you understand what the client requires, you can then start understanding how you can produce work that matches the brief perfectly. Streiber recently won bid for an advertising job which called for a sexy and provocative aesthetic. An initial run-through of Streiber's work shows that 'sexy and provocative' are not necessarily terms that come to mind in terms of what he typically produces. Quirky and fun better describe what he's known for. For Streiber, it's an opportunity to take on a brief that's not his typical, and then do it his way. "By paying attention to the client, to the agency, and by listening to what these guys were saying on the creative call, I was able to put together a treatment that was really in my voice, saying, 'This is me, this is what I think I should do', and that got me the job," Streiber explains. As a veteran in the industry, such situations are viewed by Streiber as challenges to be overcome, and not obstacles.
Winning the assignment might be the first hurdle, but building the relationship with the client, being flexible, and negotiating, continue until the final images are delivered. On a recent shoot, Streiber was packing up for the day. With the large crew already gone, he was walking out with his first assistant and his digital tech when the creative director decided to spring a request on him with, "Can we try this?" 'This', being considerably different to what they had already shot that day. "I had to hear what he wanted," Streiber explains, "understand what he wanted, and try to get the light to do the thing that he wanted." Without skipping a beat or letting on how massive the request was, Streiber and his much smaller team got straight to work.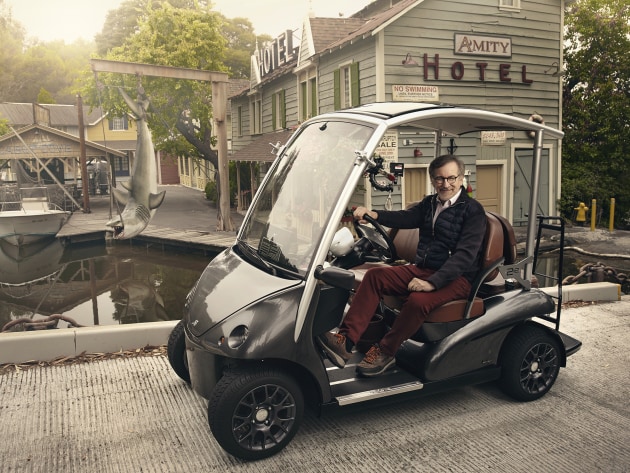 Meeting unexpected demands can be tricky, but meeting demands on an almost impossible schedule is another thing entirely. On a shoot with actor Rob Lowe, who was also shooting a TVC the same day, Streiber had a mere 28 minutes with the actor to shoot him in three different sets. "So, my crew and I have to be dialled in, nailed shut, choreographed to an inch of our lives," Streiber says. "Knowing exactly how to move to point A to point B, knowing the lights, and what the packs are set at . . . it has to be seamless; there is no margin for error." Streiber says his workflow sits in a space where preparation meets flexibility.
Gavin Blue: The calm before the storm
Much of Melbourne-based photographer Gavin Blue's work is centred around corporate portraiture, and often in settings where time is at a major premium. But with so much experience behind him, these situations don't tend to faze him. Instead of crumbling under the pressure of working with often impatient entrepreneurs, Blue has become an expert demolitionist, breaking down the barriers of his subjects so that he can capture exactly what he needs to.
Blue begins clearing the way for his clients to open up before they are even in front the camera. By setting up neatly and efficiently and being 100% prepared when the client walks in for their portrait, he has already set the tone for them to let their guard down.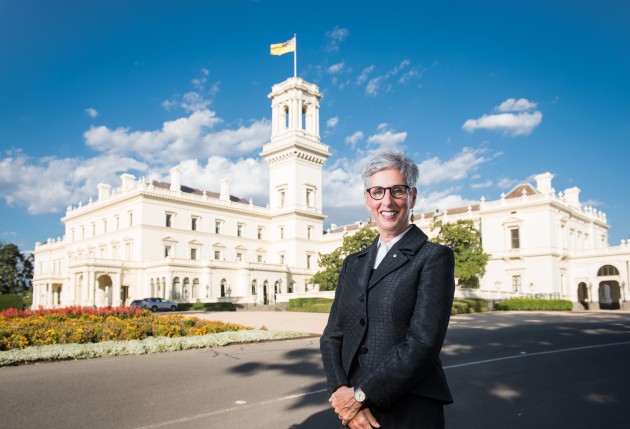 Negativity is not something that Blue allows to seep into set. Making some of Australia's top CEOs open up and relax isn't a task for the faint of heart. Most of Blue's clients show up ready for business, like any other meeting they attend that day. This down-to-business attitude doesn't always translate into 'strong and capable' or 'down-to-earth and relatable' as clients typically want to be perceived in their portraits. Sometimes, it takes Blue a bit of gentle persuasion and even humour to ease a strong-willed tycoon into a relaxed and relatable state, especially when they have a camera pointed at them. Blue stresses that putting the sitter at ease starts by being prepared, and, importantly, being at ease yourself. "Once people feel like their time isn't being wasted," he says, "they're a lot more relaxed, and very keen to give you their best too."
Leaving with no trace but a positive experience is topped off by a bit of extra courtesy on Blue's part. "I leave the room cleaner and neater than when I arrived. I dress impeccably. And I speak politely," he spells out. "You don't want to be the guy who asked for a million things and left the room messy." Taking the time to leave clients smiling well after their portraits are done is well worth the effort. The reward: the chance of further assignments, and peace of mind knowing you have polite street-cred in the fast-paced corporate world.
Jane McCrae: Waves of emotions
Pregnancy, newborn, and birth photographer, Jane McCrae on the other hands, has no issue finishing her shoot with a messy room. The midwife-turned-photographer is no stranger to all the confronting smells, visuals, and screams of a birthing suite. She warns photographers looking to get into the birth genre to make themselves aware of what they are walking into. Although she doesn't feel strained by the smell of cauterised flesh during surgery or the thought of a client enduring a post-natal haemorrhage, something experienced by one of her clients, she does feel the weight on her life outside of the delivery room.
With normal gestation between 37-40 weeks, and a woman can go into labour even before then, McCrae finds herself attached to her mobile 24/7 for up to five or six weeks at a time. The knowledge that she could be needed at a birth at any time constantly affects the decisions she makes in her daily life. "I don't like to have backups", says McCrae. "As a woman, I myself wanted to know who exactly who was going to be with me [during childbirth] and I want to provide that continuity of care for my clients." The on-call life of the birth photographer is not unlike that of the midwife, and leaves little room for flexibility in one's private life. To keep this from overtaking her life and too much time away from her own family, McCrae only takes on a small number of clients at a time, and blocks off periods where she has no clients. This leaves time for vacations, family time, and deep, uninterrupted sleep.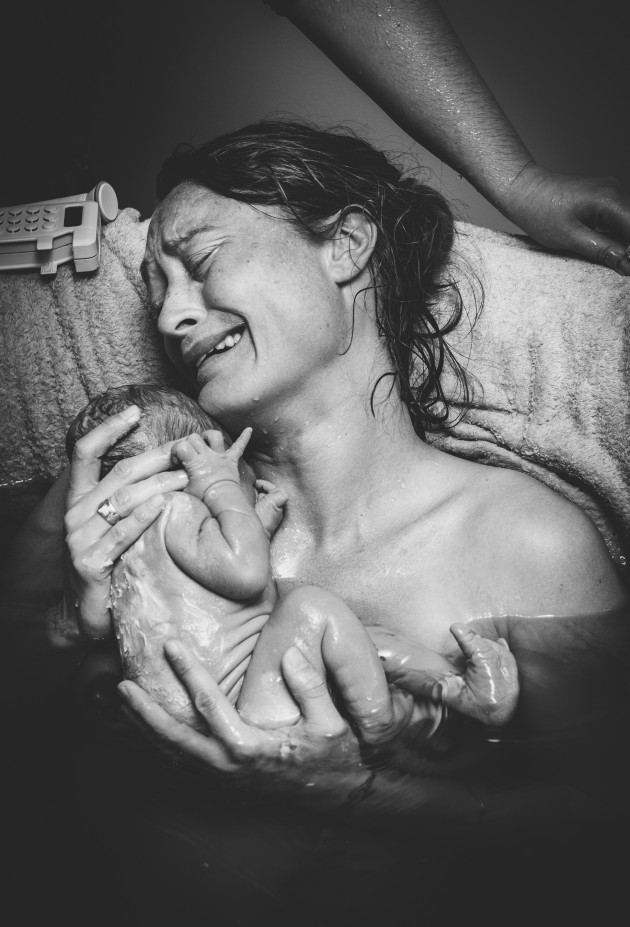 Having a limited number of clients allows McCrae to provide and build a close connection with them. This can lead to a heightened emotional state watching their child being born. "It's not the pressure [of the birth], it's the overwhelming beauty of the moment that I have more difficulty dealing with. And quite often I'm crying as I'm taking photos," McCrae says. Wiping tears away to see through her viewfinder, she reminds herself that she's there to do a job. As a mother, McCrae can attest to the lack of memory mothers can have after giving birth. She uses this as a reminder to capture the every moment, tear-filled or not.
Whether a birth goes well or takes a turn for unthinkable tragedy, McCrae turns to those close to her to debrief. This debriefing, whether with another midwife, friend, or family member, because a birth was medically complicated or emotionally taxing, allows for her to come to terms with her emotions and use what she learns from each birth to go into the next even more prepared for the job.
Fernando Decillis: Navigating the everyday
Atlanta-based celebrity, portrait, and advertising photographer, Fernando Decillis is not only a very keen traveller, but also an avid observer of the everyday. He found himself naturally drawn to photographing people at work. "I'm attracted to the blue-collar worker," Decillis says. "My dad was always a blue collar, so I see them as heroes. I don't know why, but I do," he says. "They're just doing their job day-to-day and there is something about it that attracts me." Although he has a laid-back demeanour, Decillis takes his job, as well as the jobs of others very seriously, although he doesn't feel the need to take life quite so seriously. "Actually, I never feel that pressure," he explains. "[After all,] I'm not saving anyone's life."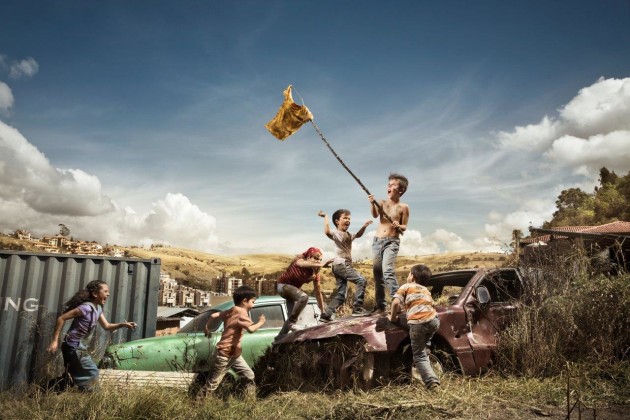 What's the key to staying cool, even in the Georgia heat? Decillis explains that when he finds himself making complaints in his head or feeling frustrated, he reminds himself of the years he spent working for his dad and says to himself, "'You know, I could be working construction at five in the morning, freezing my ass off.' This usually calms me down". Decillis is more into the story, than the struggle to the finish. "For me, it's about meeting people and hearing their stories, and just hanging out with somebody who I wouldn't normally hang out with unless I had a camera in my hand."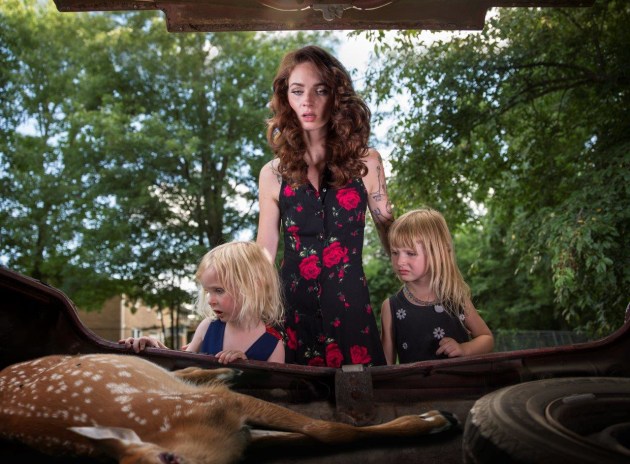 Photographers are in the unique position that often only the arts can provide; the chance to do something you love. Can working in a pressure cooker leave you steaming with anxiety? Sometimes, but coming back to the reasons you are doing this job, what brought you here in the first place, and even what came before, can be a great way to reign in the stress.
Jimmy Bui: Taming the beast
Telling the exciting story of a wedding day may happen over and over again for American wedding photographer Jimmy Bui, but to keep himself on his toes and his clients happy, he holds himself accountable to tell the story personalised to every wedding he shoots. Admittedly, his own pressure creator by his unwillingness to hand over cookie-cutter images, he also admits the pressure is exponentially amplified by the couples who just want him 'to be as creative as possible', especially when this request comes on the spot. He says it's worked out for him so far, but by really getting to know the couple's personalities in the engagement shoot, he finds he has a strong indication of the distinct aesthetic they are looking for in their wedding photos.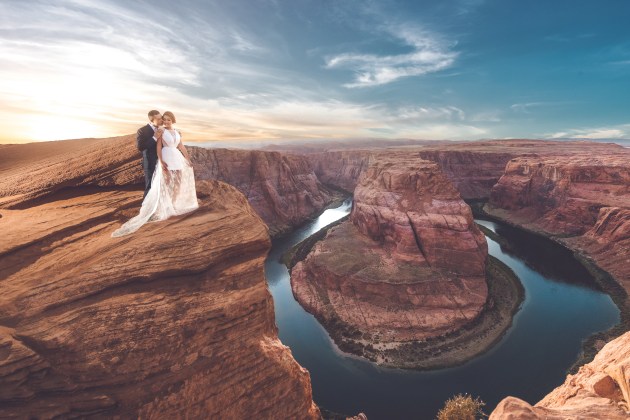 Armed with thoughts of his own wedding photos as a base indicator, he is in a constant state of mental preparation to anticipate any decisive moment that could be missed. Sometimes, he's not the only one with this on their mind. Sometimes he gets a bride, a groom, or even a momzilla (of the bride or groom) "on his butt" making sure he doesn't miss a single thing. The constant micromanagement can create an atmosphere of stress and tension. Bui suggests being gentle, but upfront with clients, taking them aside to explain that they are in good hands and should allow themselves to relax and enjoy the day.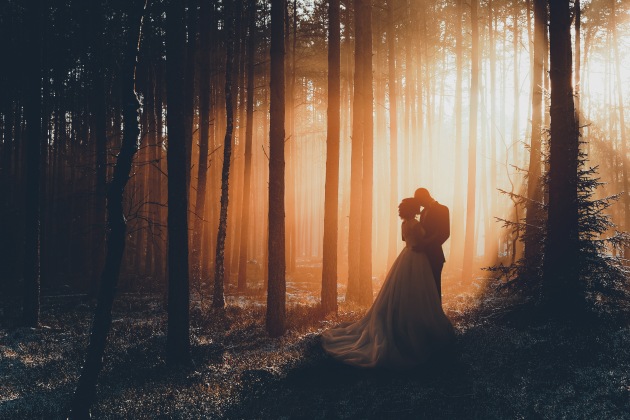 Victoria Berekmeri: A new horizon of life
In the depths of the journey from agony to elation, birth photographer Victoria Berekmeri is in every moment with her clients. But timing to get to those moments isn't cut and dry. There is no guidebook to say how quick or how lengthy a birth will be, so Berekmeri supplies herself with not only camera, but sleeping bag, toothbrush, and battery chargers. With considerable experience, the Adelaide-based AIPP Master Photographer knows when to arrive for a shoot, although with the unpredictability of nature, she occasionally gets stuck. But at least she's prepared.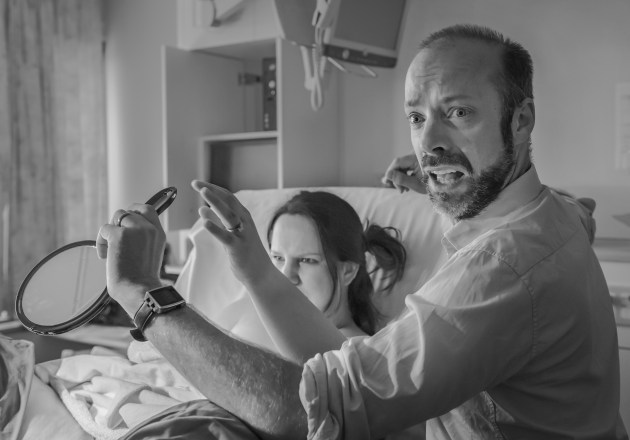 But are the rest of us prepared for birth photography? Sometimes pressure comes from outside of the industry and Berekmeri is no stranger to the heat of a disapproving audience. The judges of the 2013 South Australia AIPP awards were prepared for the somewhat confronting work and awarded Berekmeri in the documentary category, but some of the viewers were not as impressed. The winning photographs were hung in the Lyons Centre in Adelaide where a patron complained that her image was too graphic to be viewed publicly. The centre took the image down but in an uproar from supporters of the work, it was reinstalled with a translucent sheet covering that could be raised for viewing.
The public at large might not be ready for the raw grace of these images, but it seems that the photographic community is. The following year, the AIPP started the birth category of the APPAs, which Berekmeri won.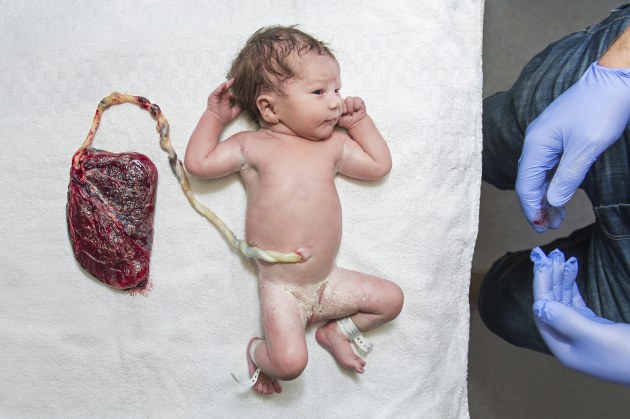 Though birth photography has become more and more accepted, Berekmeri still finds opposition to her chosen path, and is often on the receiving end of some fiery questions when people first learn what she does. When breaking down boundaries, she knows that not everyone is going to be on board, but advises people to take the time to help others understand why the barriers needed to be broken down in the first place. For birth photography, Berekmeri explains that it's not about private parts and blood – it's about the first moment a mother, and father, set eyes on their new family addition.
Peter Brew-Bevan: Weathering the storm
Winning over hearts isn't difficult for the charming Peter Brew-Bevan. Photographing celebrities isn't always a relaxed event, but to keep his celebs in the right headspace, Brew-Bevan turns to humour. When the subject's entourage or "Machine of the Celebrity" as he refers to it, introduces a thick layer of entangled stress, he puts on a brave face.
"I learned at a very young age, that you can't let any of that 'camp' [the celebrity and their entourage] know that they have put a massive spanner in the works," Brew-Bevan says. "The last thing I want is the talent that I'm shooting vibing anything other than positive." His number one piece of advice for those anxious situations is to "know your craft and your technique inside out because you're going to have to rely on default mechanisms, and you have to go to default mode.
If you don't know any of those [and can't rely on them], you are going
to start panicking, and the worst thing you can do is panic".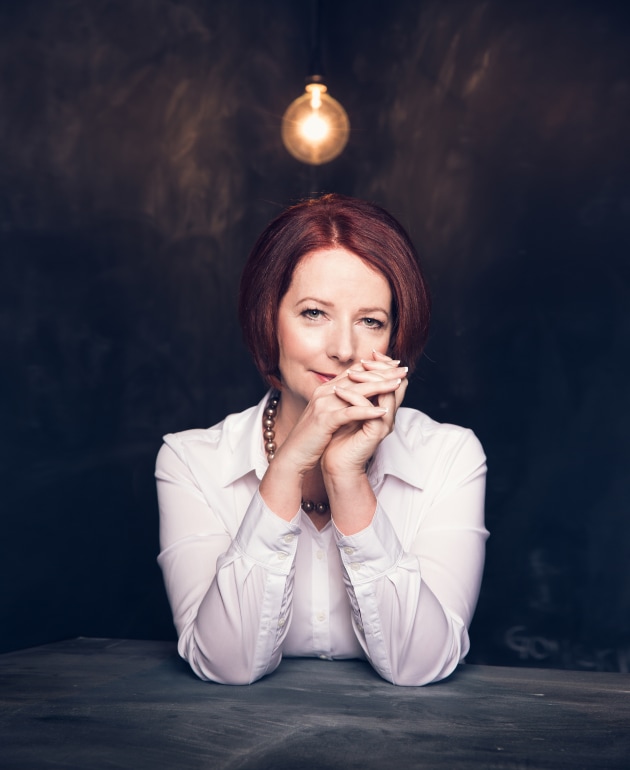 Peter Brew-Bevan's witty charisma has given him more than just natural portraits; it's given him worthwhile professional and personal relationships. In the throes of the government leadership takeover in 2013, Julia Gillard sat for a portrait with Brew-Bevan. Although he describes her as "lovely and genuine" even in what were surely some of the most stressful days of her life, the space provided to her by the nurturing photographer led to a portrait so powerful that it is now hung in the National Portrait Gallery. An outwardly stressed photographer could have been disastrous to the demeanour of a politician in the midst of a major career crisis. These types of relationships are what makes the Peter Brew-Bevan an absolute go-to for Australian celebrity photography, as well as a guest at the former Prime Minister's house for Christmas.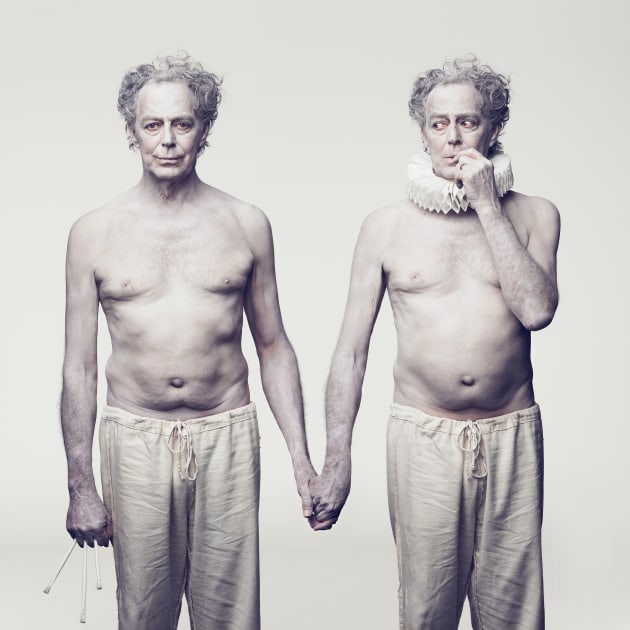 Success under pressure
In the wake of every storm comes insight on how to better prepare for the next. Learning to get the hero shot first in your shoot will prepare you if the celebrity walks off set, having a backup camera will save you if your main camera fails just as the midwife tells an expecting mother to push, and learning to work around 'Uncle Bill' when he pulls out his DSLR at the wedding you're shooting, are all lessons that can be learned by getting out there and using tactics to help you keep the stress, pressure, and anxiety at bay, and not stop you from doing exactly what you've been hired to do. Be prepared, know your craft, learn from your experiences, and mistakes, take deep breaths, and you'll cultivate a long and fulfilling career where you're in control as much as possible. And where you're not, you'll have the tactics to get through and still produce a great result.
How to stay calm under pressure
Keep calm & shoot
Know your craft inside and out.
Use articulate language for clear communication.
Be patient, and listen.
Be authentic in your relationships.
Have a crew you can trust.
Know your gear well enough to not have to think about it.
Research; information is power.
Debrief after traumatic experiences.
Take time for yourself and your family. Don't burn out.
Be prepared, but adaptable.
Feel your emotions, but remember you're also a pro.
You're not saving lives. Just make the most of the situation and your skills to produce the best work you can.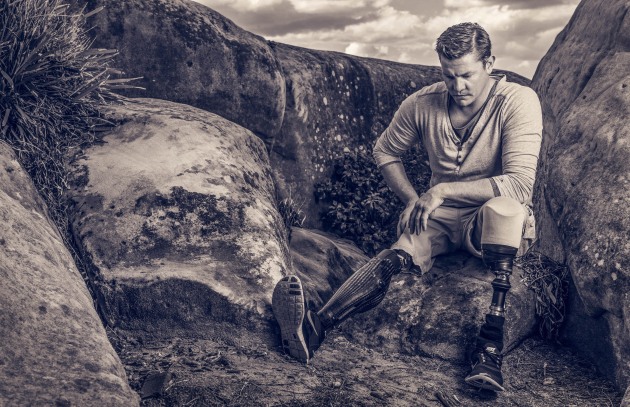 Contacts
| | |
| --- | --- |
| Victoria Berekmeri | |
| Gavin Blue | |
| Jimmy Bui  | |
| Fernando Decillis | |
| Jane McCrae | |
| Art Streiber | |

Get more stories like this delivered
free to your inbox. Sign up here.