Bulletproof your business
Any commissioned job can go wrong. Wedding photography is particularly vulnerable. Bride, groom, and family will have invested vast amounts of emotion into the event and there will undoubtedly be a gaggle of "reviewers". Few freelance businesses have plump buffers between success and demise, but experience is an ally. Here is the gift of four photographers' experience. Candide McDonald reports.
"Mishaps happen on a daily basis. It's never about the problem, but how we respond to the problems." This wisdom comes from Australian photographer and photography coach, Jai Long. "The trick is to make sure you have big and new problems. You don't want to be stuck on little old problems over and over. Every business will have problems, so you might as well aim to have big, exciting problems that will teach you something new and push you forward."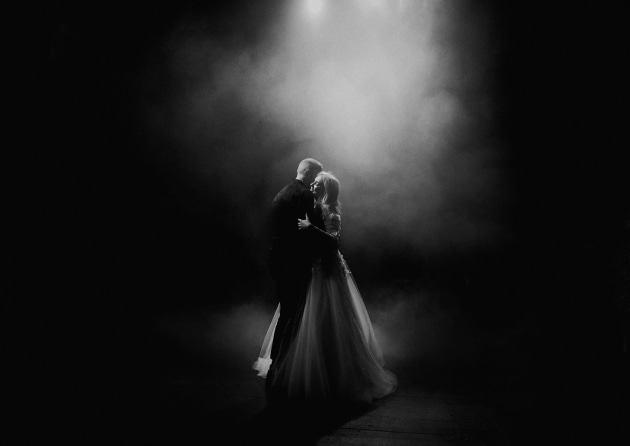 When life has other plans
Not everyone feels the same courage well inside them at the thought of confronting business problems. Perseverance is an asset, but Australian wedding photographer Dan O'Day has two bulletproof solutions. The first is human. "Second shooters! The universe's gift to wedding photographers!" he states. "I can recall a handful of times over the years where key parts of a wedding day were missed because of equipment malfunction, guest obstruction, or a spontaneous run sheet change that correlated with a loo break – all of which would have been completely lost had I not had a second shooter standing by."
O'Day contracts a second shooter for wedding days even if it hasn't been paid for by the couple and even if the wedding isn't large. "We've all been in moments at weddings where we go to do something intuitive, and life has other plans. Having a second takes the stress out of that moment." O'Day's other solution is pragmatic. It's real-time expectation management. This is very simply being upfront about what is to be the likely result of a shoot, especially one that has been cut short, or experienced another minor problem, like rain. O'Day is careful to set in his clients' minds the reality of what happened on the day and what they can expect from the finished product. "Bringing awareness to the elements beyond my control helps the couple understand all the factors at play," he says.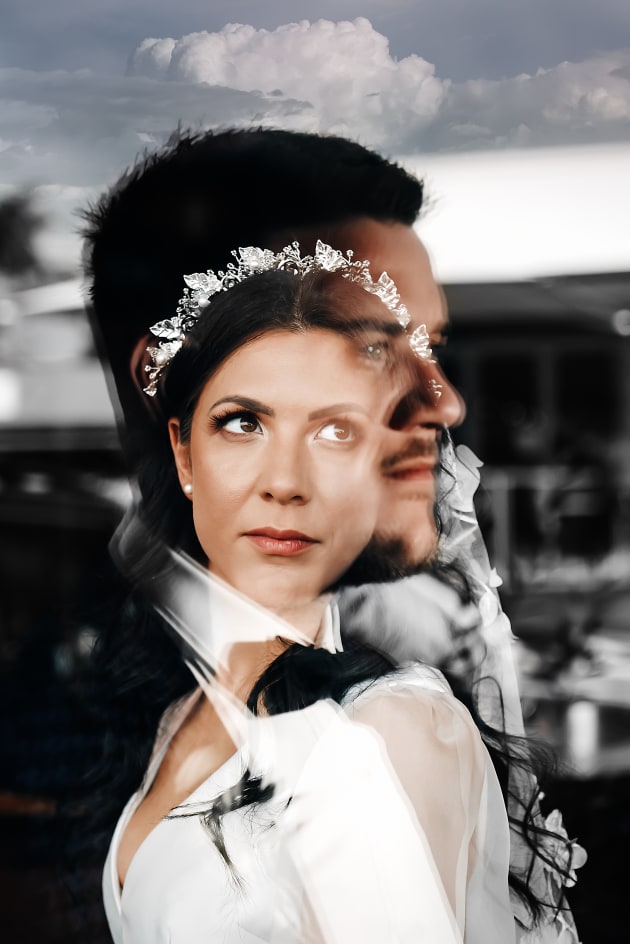 Equipment failure crises are easier to overcome, O'Day adds, by getting ahead of them before they start. He only ever shoots with both a main card and backup card in two camera bodies throughout the day. "These are also 128GB main cards and 128GB backup cards in each, to mitigate the risk of damaging any cards and/or losing any files with switching cards throughout the day," he notes. "And when I'm travelling home from a wedding, I even go to the effort of removing the backup cards from my cameras and keeping them in my pocket when I, say, go into a service station for only a few minutes. I just don't believe there's a limit as to how cautious you can be with backing up your images or making sure they don't leave your side until they're going on their merry, complete way, directly to your happy couple."
For South Australian wedding photographer Ky Luu, extreme time pressures are the greatest hazard. "We had one wedding where the celebrant somehow got her dates mixed up and ended up being two hours late to the ceremony," he recalls. "So, the two and a half hours that the couple had allocated for our photos before the reception ended up being only half an hour." Experience, he adds, teaches you to stay calm and try to maximise the time you have left. "Being able to think creatively and visualise amazing photos from ordinary or unusual locations is the key," Luu says. He also works hard to retain the creative intent of the images. "With us, the photographer who takes your wedding photos is the person who carefully edits your wedding photos. We have a strong stance on this, being inherent perfectionists. It ensures that photos end up how we envisioned them when we took them."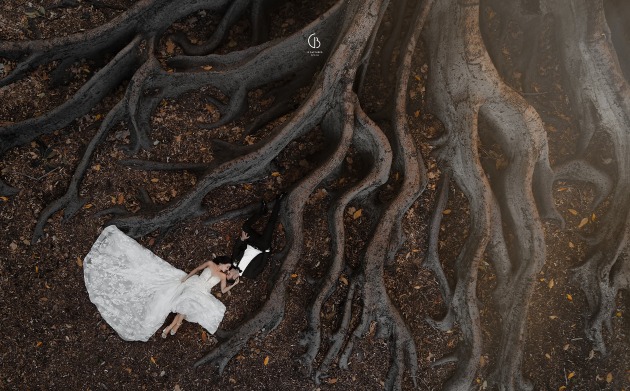 Journey together
American photographer India Earl's primary insurance against mishaps is also human. It's customer service. "Over the years I've realised how important it is to curate every stage of my client's experience to be able not only to give them beautiful photos, but a great experience from beginning to end," she notes. "I feel that a lot of photographers think their client's experience starts when the camera is in their hands, but it starts and extends way beyond that. From the moment they first find my work, through our e-mails and calls together, and far past actually delivering the photos, I am tailoring each part of that workflow to my couple's experience."
Earl's policy comes from first-hand experience – as a photography subject. "I remember having a famous, high profile photographer take my photos years ago, and although the images turned out incredible, I felt incredibly awkward the entire time, not because of how I was being photographed, but the experience leading up to it caused a lot of miscommunication and confusion on my end. Following that, I had a photographer, who was just starting out, photograph me and the experience was wildly different. I felt as though I could really be myself; I was so comfortable with them. And it shows through the photos. They're the favourite photos I have of myself."
Luu also places a great deal of emphasis on the importance of relationships. "It's one thing to take a great photo, but forming strong connections, where there's good banter throughout the day, is a key ingredient to our success in the industry thus far. Being able to read the group and having the social skills to change that vibe if needed is super important, and word-of-mouth and referrals from previous clients and from within the industry have helped our business stand strong," he says.
Like O'Day, Luu's foremost fortification against disaster is pragmatic. His cameras hold two memory cards at a time, and each of his photographers always has two cameras on hand. Regular location scouting ensures he has a range of places "up his sleeve" should he need to change locations quickly during a shoot due to unforeseen circumstances. "Being able to think quickly and pivot when you need to is key in this industry," he notes. "Some things you really just can't pre-plan," he adds.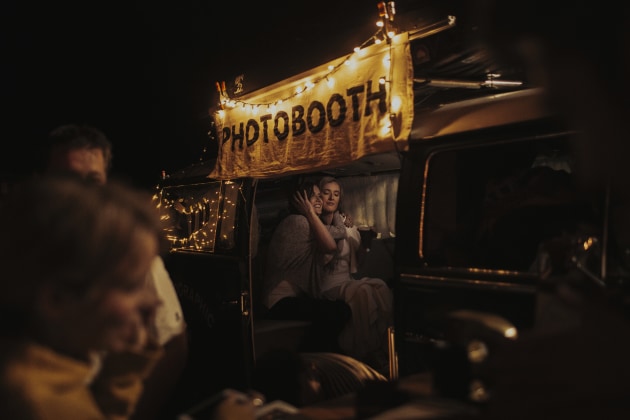 Helping hands
For Long, protection goes beyond the shoot. It's making sure the business runs smoothly at all times and the solution, he says, is to outsource. "There are things that I'm good at and things that I'm rubbish at, and one of the best things we can do, not for only our business, but also our mental health, is to outsource what we aren't good at, when we can," he notes. "The feat of running a small business is so multi-faceted and I believe we, as creatives and photographers, dive in only thinking about the parts that we're good at. But with so many parts of the business needing our attention, it can be easy to neglect the nuts and bolts of the operation that help us run the thing in the first place." Long's strong suit, he says, is not the day-to-day tasks. "I'm good at conceptualising and photographing, for example. But I'm shit at reconciling expenses or answering e-mails in a socially acceptable turnaround time frame."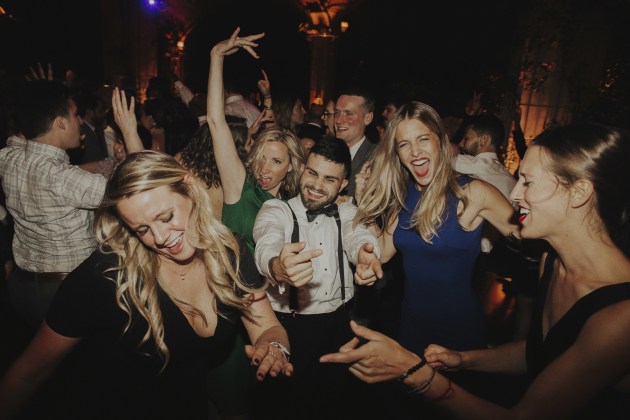 For making it through 2021, Long also believes that a solid marketing strategy is paramount. "I think too many photographers rely on getting leads from one source, such as Instagram or Google. But the algorithm on those platforms can and will change at any moment. You don't want to have a business that will be affected by things out of your control. To combat this, you need to build a marketing strategy that brings in leads every day from different sources." Long has nicknamed his system "lead a day", and his aim is to get a lead every day of the week from a different source.
Busy vs business
Most small business owners get caught up in the everyday goal of making income – the small picture, so to speak. But it is critically important to see the big picture, to work with an understanding of what it is that makes their business run well. For Long, it's customers and clients. "Without them, you have no business," he says. "If you want to build a successful business, you need to learn how to be client-centric. Make your products and services for your clients and what they love. Too many photographers won't change or adapt their services for their clients. They make their clients change for them. If you run a business like this, you will lose the game moving forward. The market is too saturated for businesses that don't put their clients wants first," he adds.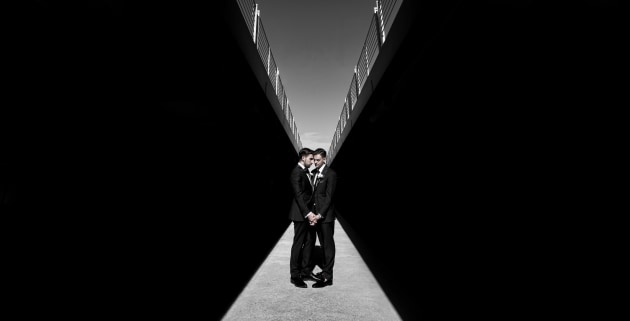 O'Day says one should never get complacent in business. The industry is too saturated with talent to accommodate uninspired work. "I think it's easy to do, especially once you get a rhythm with weddings, and when you're tired, to just get through it. You start shooting the same images, the same way, the same locations, for every wedding you shoot, and it starts to water down the work you're producing. Keep trying new things, shooting different ways, scouting and going to different spots, inspiring yourself with things that aren't other wedding photographers' work. It all helps you stay fresh." Earl adds that it's important not to be sucked into the clarion call of market trends. "I want to be tapped into what's happening without letting comparison be the thief of my joy and inspiration," she says.
Earl's top two priorities are setting expectations through copy on her website and being personable with my clients. "Letting go of all expectations of what the experience 'should' be and going with the flow always creates space for the best photos and memories to come through for them. When things are forced, or expected to go a certain way, it usually ends up leading to disappointment on the client's end." She makes sure to prep her clients so that they're at ease and happy to 'go with the flow'. "It completely changes the experience on both ends," she says, "making them more comfortable and trusting, and me more creative and intuitive with their needs."
This credo feeds into her approach for fortifying a photography business against catastrophe. It's controlling expectations. "I'd recommend getting clear on what type of experience you want to give your clients, then looking at each part of your workflow and integrating that soul into it. Client guides, e-mails, calls, contracts, delivery, blogging, all of it. The more you infuse your 'why' into each part of your business, the easier it will be to attract the people that trust you and value you for your gifts and talents."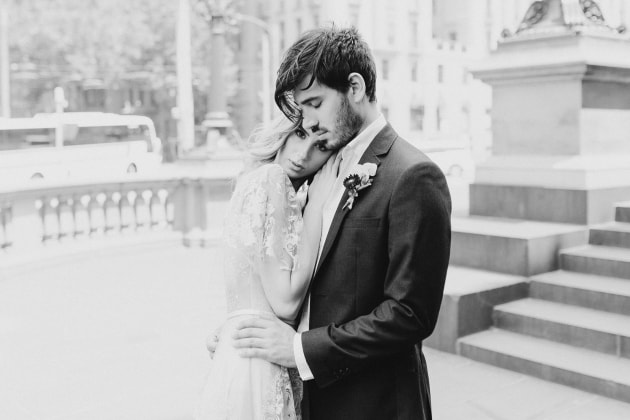 Long's top tool is investing in yourself. "If you are not investing in yourself, you can't expect others to invest in you. That's just the hard truth. I personally spend around 10% of my yearly income on personal development, courses, coaches, and mentoring. People say it's risky to spend $2,000 on a course to learn photography or business, and they think it's fine to spend tens of thousands of dollars on a degree and three years of your life to learn things that won't help you make a bigger impact or make more money. It just makes no sense in 2021. You need to get your priorities right. Learn how to make the money you deserve for the work you are already doing, so you can offer an even better service to your clients, and you will be around for years to come. Build something you are proud of. Work towards your potential, and the rest will follow."
Fundamental fortifications
It's not impossible to make your business bulletproof. In fact, the fundamental fortifications are simple. "Learn to be a great communicator and be socially aware. Being able to read the mood and developing natural ways to help your clients trust and engage with you is imperative to getting great wedding photos," Luu notes. "Never stop learning, even if you think you're at the top of your game," he adds. "Attend workshops. Draw inspiration from other people's success stories, whether from inside the industry or from some completely different industry altogether," he says. "There are always so many parallels in our experiences in different fields that you can tap into. Have an ongoing passion in not being afraid of doing something different."
Long seconds this advice. "Gone are the days when your photography will speak for itself and you can book work by doing nothing but shooting. You need to evolve, adapt, and learn new skills constantly. Too many of us are on the defence, but not enough of us are playing from offence. Instead of having backup plans, give yourself the best chance to succeed with Plan A."
Lastly, there's joy. It's contagious and it will infuse into your work. "If you don't love what you do and don't have fun doing it – then you're in the wrong industry," Luu states.
Contacts

Get more stories like this delivered
free to your inbox. Sign up here.