35 Top Tips to Winning Australasia's Top Emerging Photographers 2020 (part 1)
For the last 12 years, Capture magazine has been on a mission to help discover Australasia's very best emerging talent. During this time, the competition has uncovered and helped boost the careers of numerous emerging photographers from Australia and New Zealand. Now in its 13th year, the call for entries for Australasia's Top Emerging Photographers 2021 is open.
The judges
Helping decide the winners, place-getters and Top 10 and Top 20 entries across the nine categories is no easy feat. As such, we rely on the wisdom, experience, and expertise of some of the world's very finest photographers and industry experts. With such impressive credentials, our judges are suitably qualified for the important role they take on. But don't take my word, scroll down and have a look at who was on board to help judge the 2019 competition. Stay tuned to learn who our judges for 2020 are.
Feedback matters
Each year, we ask the judges to provide feedback and constructive criticism on the categories they judged so that we can share this invaluable information with you. It's not designed to provide a warm and fuzzy feeling, but instead be helpful to those about to enter the competition.
While the tips are broken down by category, the advice is likely to be applicable across multiple genres of photography.
Winning advice
1. The successful entries demonstrated a consistency of vision and craft across a range of subject matter. Attention to detail and an understanding of the subject matter played a significant role in the quality of the winning entries.
2. I gave more credit to the photographer who showed skillful application of craft across a range of situations, rather than a photographer who basically applied the same technique to a bunch of different buildings, effectively reducing the specific architecture of each to being simply in service to the technique.
3. Most of the images could be described as 'abstract details', some of which are very good, but overall the 'bigger' architectural picture is generally missing. The portfolios selected as finalists were cohesive and displayed a coherent theme or relationship between images. Portfolios that were incoherent in terms of subject matter or that displayed stylistic changes that did not make sense were overlooked.
4. I think great buildings make you feel a certain way, and photographs of the building should evoke that too. Sometimes the beauty of a building, the way it makes you feel, isn't about its structure only.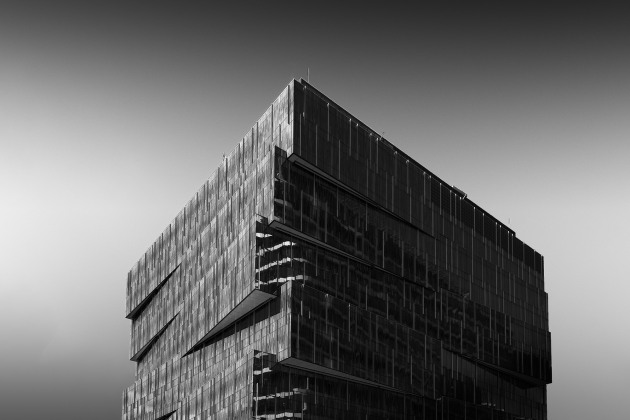 5. Art must acknowledge the historical canon it exists in, seize the conventions of our time, and then disobey both to show us a future.
6. Good art is something that evokes an emotional reaction. It should express the artist's opinion/reaction, not just the subject. It should always be personal. At its worst, art is simply decoration – there to look pretty, but, ultimately, with nothing to say. The most successful 'art' photography is that which pushes boundaries, whether they be technical or creative. The two questions I always ask when first judging this category are, "Have I seen it before?" and "How will that look on a wall?"
7. Work that comes from a fresh perspective, told through an even and particularly personal vision across the whole series, often resonates and stays with the observer. And let's not overlook competence in craft as it's fundamental in supporting the concept.
8. I found a lot of the entries were 'pretty' and some really beautiful, and definitely creative, but didn't give me the emotional response I'd hoped for. The top five all gave me a sense of something, an emotional reaction – be that intimacy, foreboding, unease, etc.
9. The best documentary photography is immersive – the storyteller must get lost in the subject and force the audience to forget they are looking at a picture.
10. True photojournalism requires no direction or alteration of the situations that we are documenting, either in the moments of capture or in the post production process. It's about capturing real people in real time without intervention by the photographer. Too many entries felt directed, manipulated in post, or not really journalistic work.
11. This category is all about telling a story and it is important that the photographer is passionate about the story they want to tell. Simplicity of technique and clarity of vision helps cut through so that the photographer's narrative is more easily communicated.
12. The documentary subject doesn't always have to be in far-flung places. Sometimes the best stories are right under your nose.
13. The challenge is to tell a story in a way that is original, captures the moment interestingly, and also expresses how it feels to be in that moment. For me, the successful portfolios told me what was happening, but also what was being felt.
14. There was a strong selection to choose from, but the photographers who used light creatively were the ones who most won my attention. To record what is in front of you is a great skill – all about timing and anticipation – but it was the photographers who interpreted the light – because it was there, or they played with it in post production – produced the more memorable photos to me. 
15. Though possibly disparate as images, I still want to see the series brought together with a common thread. Or simply by colour, tone, and format.
16. Too many images used HDR, or heavy post production, particularly the use of selective saturation and de-saturation. With landscape images, it feels like an awareness of Photoshopped imagery places a block between the viewer and the subject, and it certainly does with me. Coherency across the folio is also a big concern in this context. The best folios will have a coherent theme with subject choice and treatment, but without repetition.
17. It was really a pleasant surprise to find a number of portfolios that focused on creating real emotion and feeling with subtle use of colour and post production. Less is so often more in landscape photography, and allowing the viewer's imagination to fill in the blanks is often far more powerful than slamming them over the head with hyper-saturated colours. Great landscape photographs need great subject, great light, and great composition. A successful portfolio needs to convey all of these traits in each individual image, and then work together as a cohesive folio.
18. Great landscape pictures are showing me something I'm familiar with in a new way. Way beyond technique, it's about communicating a feeling. Searching for remarkable landscapes within unremarkable environments always inspires. Seeing beyond what's in front of you is a challenge that rewards.
19. Searching for remarkable landscapes within unremarkable environments always inspires. Seeing beyond what's in front of you is a challenge that rewards. Revealing that by using any means, whether it is an old analogue camera picked up at a flea market or a new drone, it doesn't really matter what you use. It's the outcome that you work towards and the visual language and craft that represent your vision.
Click here to view Part 2 of this feature.
2019 judging panel
Judges for 2020 are still to be finalised.
Details
EARLY BIRD: 1 November to 10 December 2019, 11:59pm AEDT
$25 (portfolio of 3 images or Single Shot category)

STANDARD: 11 December to 31 January 2020, 11:59pm AEDT
$35 (portfolio of 3 images or Single Shot category)
LAST MINUTE: 1 February to 16 February 2020, 11:59pm AEDT
$40 (portfolio of 3 images or Single Shot category)
The prize pool for 2020 was our biggest to date, with over $26,000 in cash and prizes. The overall winner, Australasia's Top Emerging Photographer 2020, will walk away with $1,500 plus a Fujifilm X-T3 and XF18-55mm lens valued at $3,298 from our major sponsor, Fujifilm. The overall runner-up will win a Fujifilm X-Pro2 Graphite Edition with XF 23mm f/2 lens valued at $3,099. For a full list of all category prizes, visit this link.

Get more stories like this delivered
free to your inbox. Sign up here.