Q&A – Alana Holmberg
Melbourne-based documentary photographer Alana Holmberg is known for emotive portraiture and multimedia projects. A member of Oculi and Women Photograph, she has studied at RMIT University, Melbourne (2014) and the Danish School of Media and Journalism, Aarhus, Denmark (2015). Since 2016 she has worked extensively for NGOs across Asia-Pacific, while in 2019 she switched focus to work as a photojournalist for major international media including The New York Times, The Guardian, de Volkskrant (NL), and TIME Magazine.
Alongside freelance photography, Holmberg teaches visual storytelling at Photography Studies College (Melbourne), writes for LensCulture, and is one-half of Unless You Will Studio – a new design and communications agency for the photography industry.
In 2016, she was the recipient of The Pool Grant and in 2017 was a finalist for the National Photographic Portrait Prize and the William and Winifred Bowness Photography Prize. In 2019, she won the National Photographic Portrait Prize.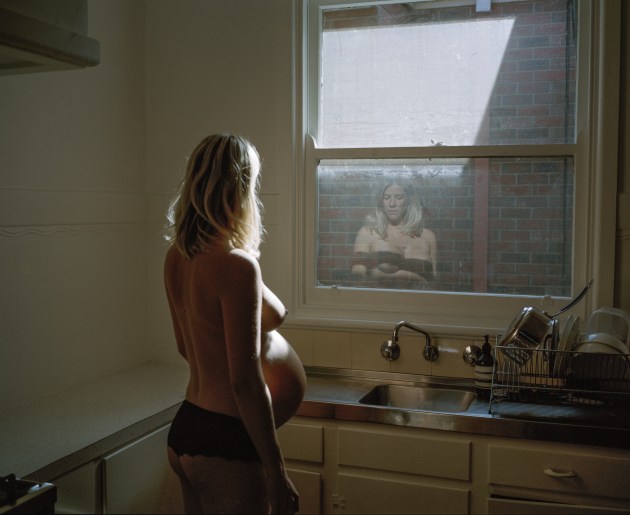 How and when did you became interested in photography?
My first experience of photography was poring over my family photo album. I remember being fascinated by the preservation of time. My parents didn't take that many photos when they were younger, and it made me think about how I wanted to have a record of things – something to look at one day that captured moments from my past.
I started learning photography for the first time when I was 16 years old. My family moved to Canada for a year, and due to different schooling systems, I was held back a grade. I decided to try a bunch of new subjects and study everything that wasn't available to me at my small, rural school in northern Victoria. I studied music composition, drama, and photography, and that was where I first learned the craft. There was a darkroom available to me where I learnt to develop black-and-white film and make my own prints with a close group of friends. I still have all the negatives from those times, cut apart contact sheets, and yellowing prints I didn't fix properly.
I didn't really consider photography as a profession until ten years later. It remained a hobby, and something I would come back to when I would travel on my own as a way to fill time and record experiences, but it wasn't until I was 27 years old and faced redundancy at work when I decided to make the switch and study photography again. Even though it was a bit of a shock to have change kind of forced upon me, I eventually woke up and realised I had been handed a unique opportunity to make a change. That was close to ten years ago now.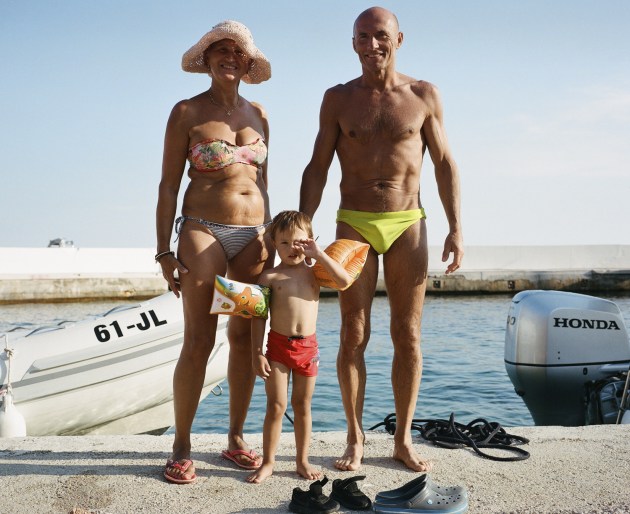 Is your primary focus on portraiture?
More than half of my work is portraiture, but it's not the only thing I do. I have been working in that style for quite a long time and I think it will always be a big part of my life. One of my recent independent projects, Resist Laughter, is a portrait series which explores the experiences of people fighting for gender equality in Turkey amidst a period of political upheaval in an increasingly conservative government. I used portraiture in combination with landscape details and streetscapes as a channel to explain the complexities and contradictions faced by those I met. I photographed more than 30 people, so it was an amazing training ground to figure out my method and process.
Can you provide a short overview of how 'Greta in her kitchen' came about and what motivated you enter the photograph in the 2019 National Portrait Photographic Prize (NPPP)?
I had started documenting the process of my sister's pregnancy for her and for my family, mainly because I wanted to create a record of our family in that last nine months before everything was about to change and we shifted into new roles as aunts, grandparents, and for my sister and her partner, first-time parents.
Greta in her kitchen was taken towards the end of her pregnancy. We'd agreed to do a portrait shoot on a hot, late summer day, and at some point, my sister got a bit over it and got up to get a drink of water. I followed her into the kitchen and saw the way her face and the light were reflecting in the glass. I took about four or five frames in that moment, focusing on her face and expression, and the rest just fell into place. That's the thing about photography as a medium – there's an element of the unexpected and the magic that comes with it.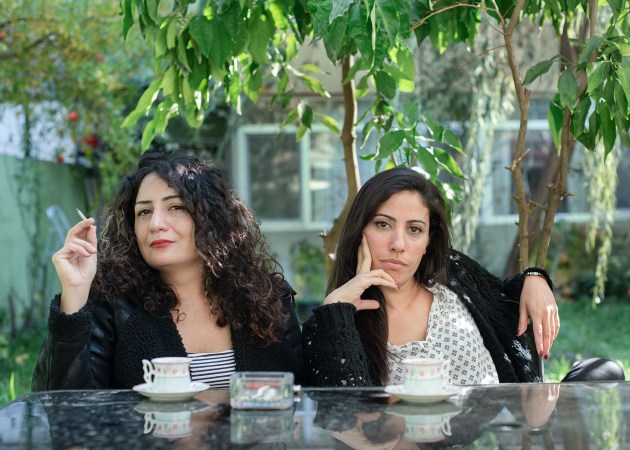 Why do you think your portrait had such an impact on the judges?
From the feedback that I've been given, one of the strengths of the image was that it was subverting the gaze; a woman photographing a woman, a family member photographing a family member. The power dynamic was very balanced.
I also received feedback that the image grows on you – it's not a loud photograph. The more you stand with it and take it in, the more powerful it becomes. Of course, I wasn't in the room so no doubt a lot of other conversations took place –only they can speak to the image's impact on them.
What impact has winning the NPPP had on your career?
Winning gave me such a huge confidence boost in my work – to be recognised on that level and by a jury that I really respect has helped strengthen my commitment to my practice. It's also given me a really strong base to pitch new ideas and back myself, which has been amazing.
The cash prize and tools, such as the Canon printer that came with winning have also been invaluable, providing me with the time and resources to pursue my own projects.
How did it make you feel to see your work hanging in the National Portrait Gallery of Australia?
It was such an immense source of pride to see my portrait printed, framed, and hung in the National Portrait Gallery; a space with such an incredible history and reputation.
In the editorial and documentary work I do, it's somewhat rare to see my work printed. Most of it is online or printed somewhere else so I don't get to hold the work in my hands, so it's always such a magical feeling to see an image in its printed form.
What advice can you offer those looking to capture a meaningful portrait?
Be clear about what you want to get out of the portrait session. Do your research and be confident in your choices so that your subject feels comfortable in your skills and your vision.
Take the time to forge a connection with your subject. Even if you get 15 minutes, spend a couple of those minutes looking your subject in the eye and explaining what is you're hoping to achieve together.
 Do you have one piece of advice for anyone considering entering the NPPP in 2021?
Be true to yourself and the work that you create. It is such a strength to have the work that you submit be part of your practice and not just a one-off image.
My other piece of advice would be to treat the written component as more of a creative writing task. The artist statement/caption should be used to add a layer to the image, rather than just describing it. I personally like to be expressive, use structure from poetry and prose to create a kind of dynamism in the words themselves. I also like to hint at certain themes, rather than over-explain.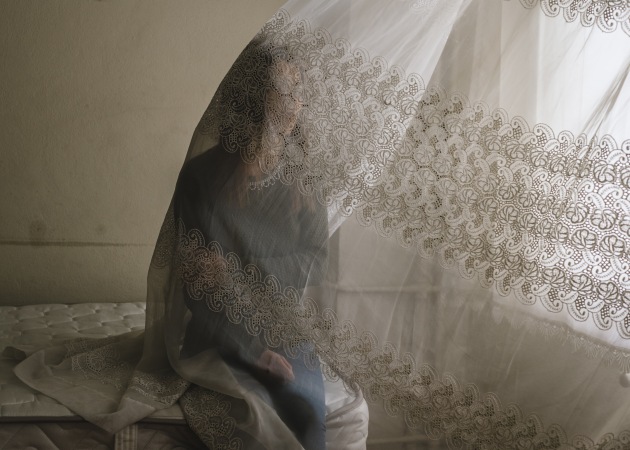 What's next for you?
I am heading to India in July to do a one-month residency and photobook making experience with FarSide Collective, which I'm excited about. I'm hoping to go to Beirut with my partner after that to make new work.
Alongside the editorial and commissioned work I'm still doing, I'll be continuing my own project which will be focused on leisure time for middle-class Victorians, and narratives that exist at those same locations.
Contact
Follow this link to view a selection of the finalists from the the 2020 National Photographic Portrait Prize. The exhibition runs until Sunday 10 May 2020 at the gallery.

Get more stories like this delivered
free to your inbox. Sign up here.