Pet photographer named NZ International Photographer of the Year
Melbourne photographer Belinda Richards from Frog Dog Studios has been named as the New Zealand International Photographer of the Year at the NIKON/NZIPP Iris Professional Photography Awards, held in Wellington recently. Of the win, Richards said that she was "completely floored", and that it was "such an honour to be recognised in such a large and talented field of photographers. This was completely unexpected!"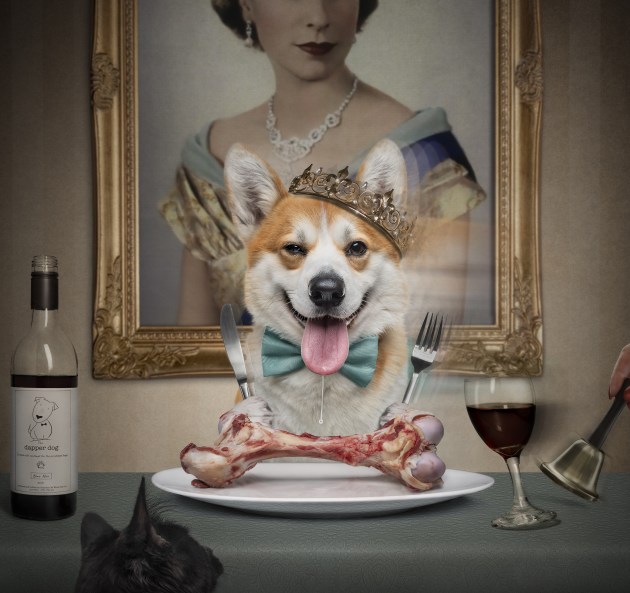 Richards said that her biggest strength with her work lies with connection. "Having worked with animals for the majority of my working life I feel like my second language is 'Dog'! I am able to intuitively see what the dog is going to do next which allows me to capture the perfect moment which then becomes the basis of my digital composites".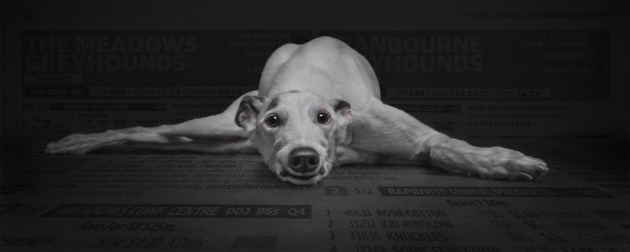 Richards images were awarded two gold medals and two silver distinctions. Recently, she won the 2019 Epson AIPP Victorian Pet/Animal Photographer of the Year and was awarded the AIPP Australian Emerging Photographer of the Year in 2018.
The Iris Awards attracted well over a thousand entries from around the New Zealand and overseas, with all entries judged anonymously over three days by a panel of five judges who include some of the most qualified and renowned local and international photographers.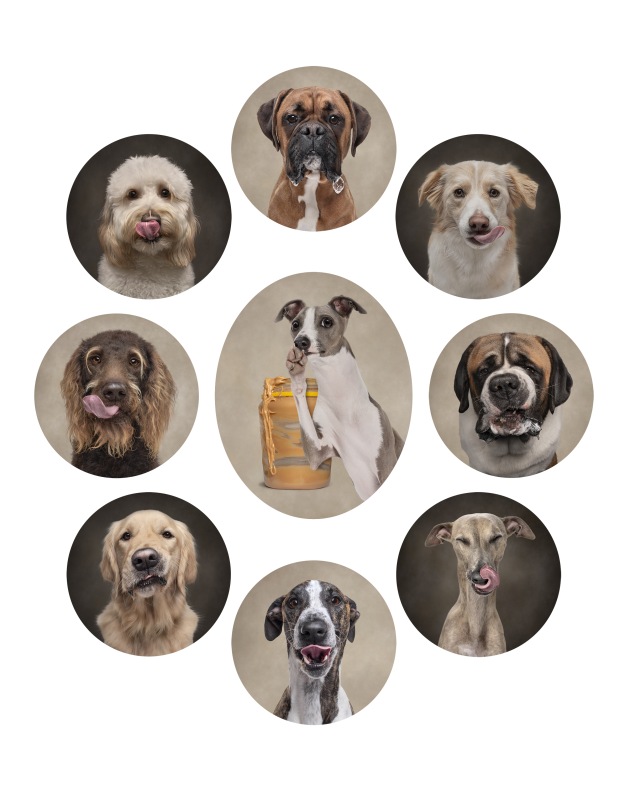 About Belinda Richards
Named as the Emerging Photographer of the Year by the Australian Institute of Professional Photographers in August 2018, Belinda Richards has quickly proved that pet photography is more than just photos of cute dogs. As the founder and creative director of Frog Dog Studios, she has become known for capturing animals' unique expressions, poses, and personality. Her sense of humour, subtle social conscious and mastery of Photoshop is seen throughout her digital composite works which aim to make simple statements on modern society through the personification of animals.
Richards started her photographic journey in 2010 at the age of 30 by heading back to school. Completing her Diploma of Photo Imaging (Photographic Imaging College) and then her Bachelor of Arts (Fine Art, with Distinction) at the Royal Melbourne Institute of Technology five years later.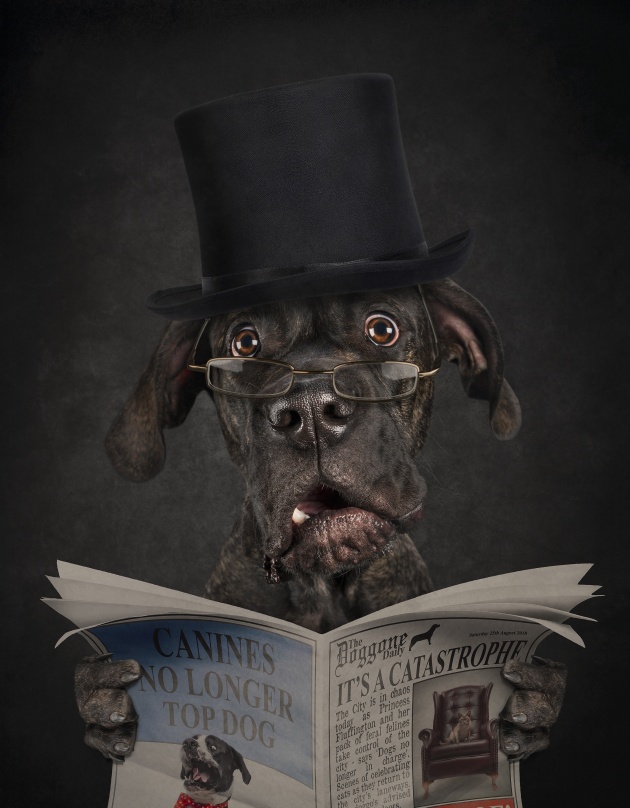 Upon completion, like a significant percentage of art students, she went and got a "real job". Starting an awarding winning pet grooming business straight out of home was just the start. Throughout her studies and upon completion, she worked in animal welfare for various local councils and organisations.
The decision to begin Frog Dog Studios in mid-2016 came out of love for animals, a passion to create art, and fatigue of the animal welfare industry. February 2017 saw the doors of Frog Dog Studios open in Yarraville Victoria. By July, Richards was working full time in the business.
Since then, Richards has continued to develop her photographic skills winning numerous awards across multiple international competitions including 2018 AIPP Australian Emerging Photographer of the Year and First Place Creative Division Portrait Contemporary WPPI Annual Print competition. Most recently, she was awarded the 2019 Epson AIPP Victorian Pet/Animal Photographer of the Year, and, most unexpectedly, the Nikon NZIPP International Photographer of the Year.
Contact

Get more stories like this delivered
free to your inbox. Sign up here.