NZ photographer's image used to illuminate world's tallest building
An image by New Zealand photographer, Hagen Hopkins, who's based in Wellington, was recently used to light up the world's tallest building, the 829-metre-tall Burj Khalifa skyscraper in Dubai, United Arab Emirates. Along with the image appeared the Arabic word, 'salam' and its English translation, 'peace'.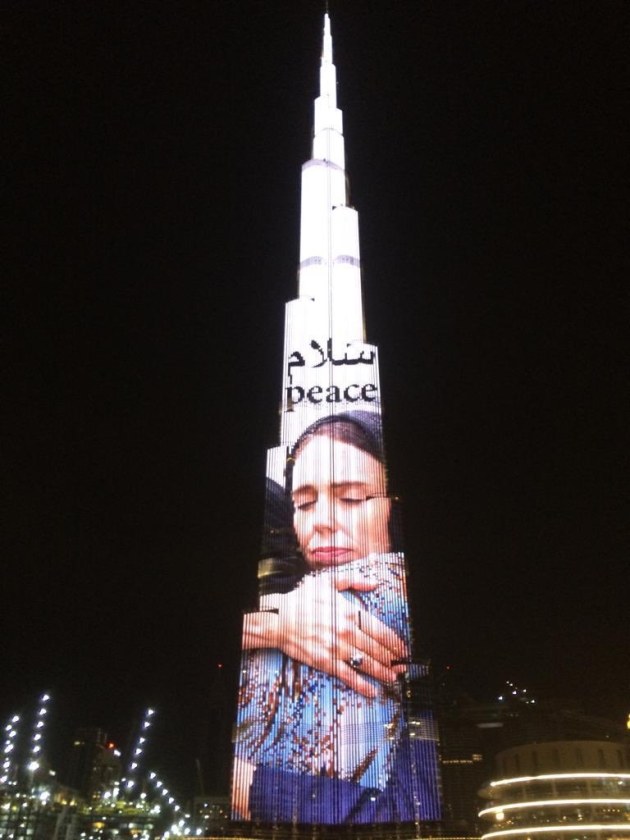 The image shows New Zealand Prime Minister Jacinda Ardern embracing a woman at the Kilbirnie mosque in Wellington in the wake of the recent massacre of 51 people at two mosques in New Zealand attending Friday prayers.
A photograph of the illuminated building was sent out as a tweet by His Highness Sheikh Mohammed bin Rashid Al Maktoum to his roughly 9.5 million followers. It was accompanied by a message of support and thanks for New Zealand.

Get more stories like this delivered
free to your inbox. Sign up here.