Fujifilm to kill off B&W paper and stock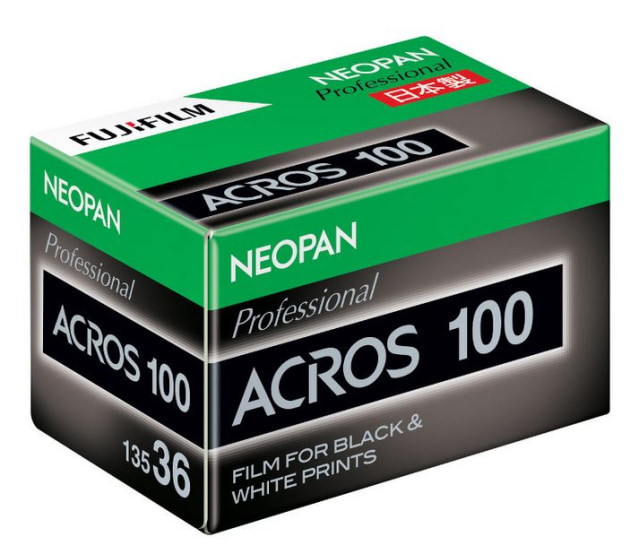 Bad news if you're a lover of Fujifilm film products. The company has revealed that starting from October this year they'll gradually be killing off a number of film products, starting with the popular black-and-white film stock, ACROS 100. In the official release, Fujifilm also provided a timeline for the discontinuation of their B&W paper products with shipping of the final lines occurring in March 2020.
The official statement also indicated that while the company had sought to help absorb costs associated with the products, low demand and insufficient sales make it unfeasible to continue offering the products. According to The Mainichi, Japan's national daily newspaper, Fujifilm said shipments of black-and-white film had dropped to below one per cent of the peak level in the 1960s. Demand has declined by 15 to 20 per cent annually in recent years. 
Acros stock is still available, but you'd better hurry if you don't want to miss out. DigiDirect sell a five pack of 120-film for $69, and a single roll of 35mm Acros 100 for $14.95.