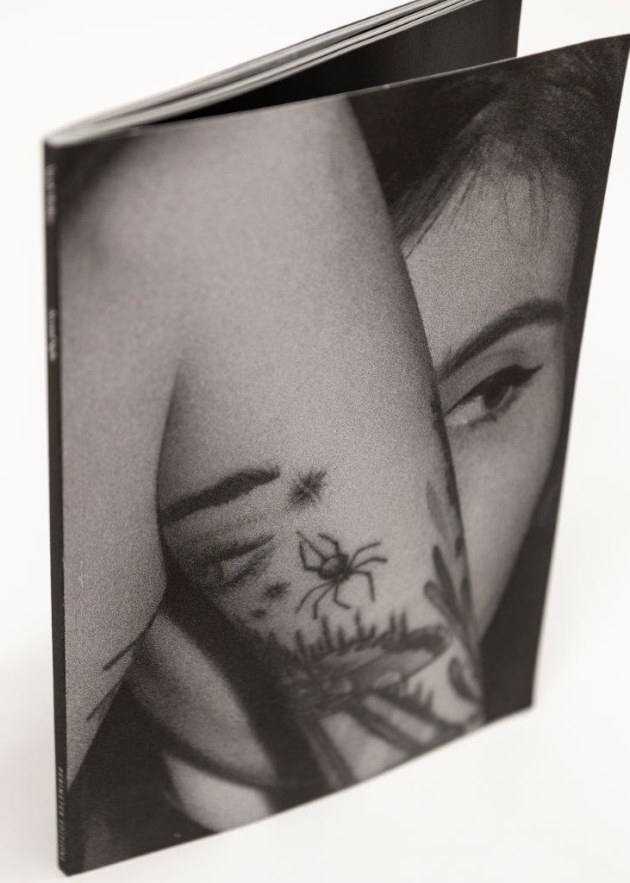 An emerging photographer from Melbourne, Sarah Walker, has been named as the overall winner of the Momento Pro Australia and New Zealand Photobook Award 2018. Recently announced to a full house of photo book creators and lovers at the Centre for Contemporary Photography in Melbourne, Walker's debut book, Second Sight, published by independent publisher Perimeter Books, won her $1,000 in cash and $3,000 in Momento Pro print credit. It was selected from 117, mainly self-published, entries. A total of $13,500 in cash and Momento Pro printing credit prizes was awarded on the night.
Walker's book explores our relationship with spirituality, faith, and ritual, with a healthy dose of cynicism. The judges described it as "having an unsettling voice that draws on spirit photography, nineteenth century notions of hysteria, and the arcane world of secret ritual". They praised it for its "wonderful combination of photography, editing, design, and storytelling".
Entrants from New Zealand made up 50% of the 12 finalist nominations, and the winner of the Student category went to Indonesian-born Kira Sampurno. She produced her self-published book, ROYGBIV, as part of a Bachelor of Design (Honours) at Massey University in Wellington. Of her 58-page laminated spiral hardcover book, the judges commented that "the foldout and tipped-in pages make use of lively colours and present an alternative, sometimes abstract view of ordinary buildings that have become familiar. ROYGBIV is refreshingly simple and fun, and an excellent example of how photo books can be creatively produced.
The Photobook Commended prize went to Noah Thompson's entry Huon – a poetic comment on the conflict between conservation and development in Tasmania, while Yask Desai of Photography Studies College, Melbourne, was awarded the Student Commended prize for his book, Craigieburn, it's not the same.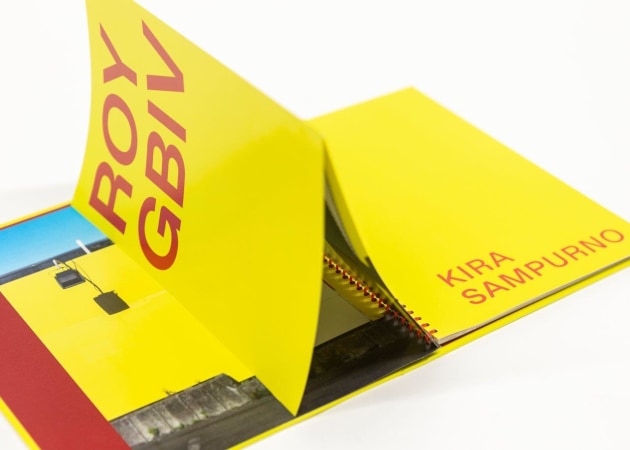 The judging panel for the Australia and New Zealand Photobook Award 2018 consisted of six photography and publishing experts from Australia and New Zealand, including one international judge –renowned Dutch photo book designer, Teun van der Heijden of graphic design agency Heijdens Karwei.
The Award exhibition of 12 books now travels to ten destinations throughout Australia and New Zealand, as far as Hobart and Christchurch. Visitors to the exhibition are invited to vote for People's Choice winner who will receive $500 cash and $1500 print credit.
The Award has a history of being a launch-pad for past finalists and winners, who have gone on to secure major international publishing deals. Last year's Commended finalist, James Bugg, went on to win the $50,000 Moran Contemporary Photography Prize. To find out more about current and past winners, or to view and buy their books visit anzphotobookaward.com.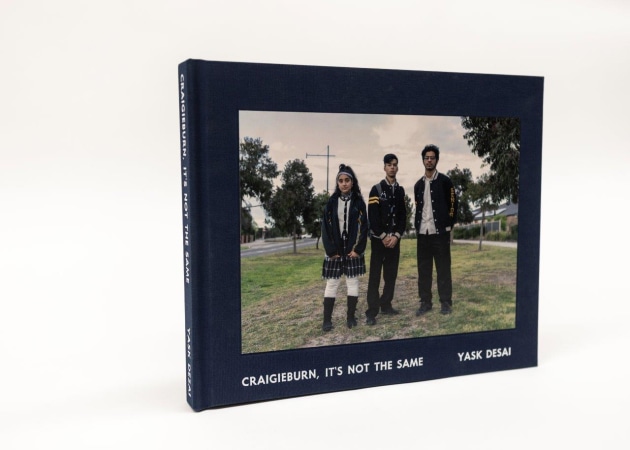 Other Australia and New Zealand Award 2018 finalists
Dream State by Stavros Messinis / M-Art Books (AU)
I Want This Life and Another by Robyn Daly (NZ)
Image Ecologies by James Farley & Jacob Raupach / Currency Editions (AU)
Living with AIDS (1988) by Fiona Clark & Michael Lett (NZ)
Permission To Belong by Tammy Law (AU)
Six for Gold by Jake Mein & Bad News Books (NZ)
The Tensile Strength of a Heartstring by Hannah Rose Arnold (NZ)
The Winter Garden by Christine McFetridge, Bad News Books & M.33 (NZ)

Get more stories like this delivered
free to your inbox. Sign up here.