Bowness Photography Prize People's Choice winner announced
A landscape image by Shoufay Derz has been awarded the 2019 Sotheby's Australia People's Choice Award for the 2019 Bowness Photography Prize. Curated from nearly 700 entries the works entered this year collectively create a cohesive snapshot of contemporary photographic practice today. The work of a total of 58 finalists, of which Derz is one, recently featured at the William and Winifred Bowness Photography Prize exhibition, at the Monash Gallery of Art.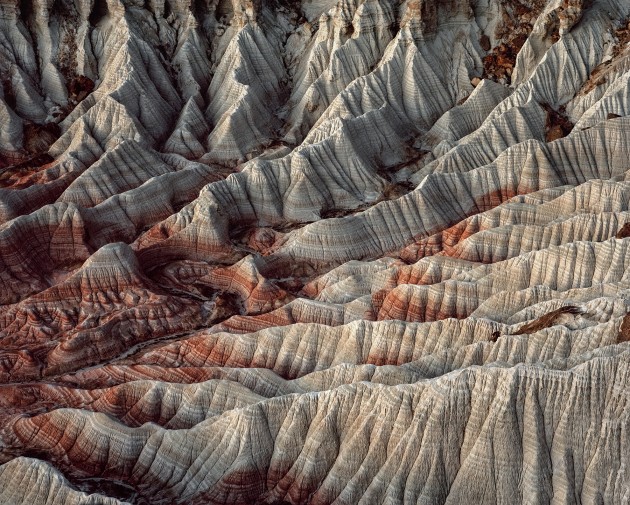 The Sotheby's Australia People's Choice Award was doubled this year from $2,500 to $5,000. In 2019, An image described as "understated but deeply affecting", by Katrin Koenning, won the $30,000 Bowness Photography Prize. Three, is from the series, Lake Mountain (2018).
'The Bowness Photography Prize uniquely captures what is going on in contemporary Australian photography as a reflection of the broader social and political environment within which we all live. The Sotheby's Australia People's Choice Award gives a voice to our audiences to vote on the work that resonates with them. This year we are delighted that Shoufay Derz has been chosen for a stunningly beautify large scale work that explores the scarred landscape of north-west region of Turkmenistan that has been heavily eroded over time.' – Anouska Phizacklea, MGA Director
 Shoufay Derz - artist statement         
Under erasure is an image of Yangykala (fiery fortresses) in the north-west region of Turkmenistan in the Balkan region. Photographed on medium format film, no drones were used. This work is part of an ongoing series about 'badlands', terrains heavily eroded by wind and water, and holes in the landscape. Once the bottom of the ancient Tethys Sea, the canyon is the memory of wind and water. Photography about landscape is not only a celebration of mysterious beauty, but also a lament on the transience of our time on Earth and its future.

Get more stories like this delivered
free to your inbox. Sign up here.