Banned for life from cruise liner for reckless selfie
It seems that were we to run every news story about someone doing something foolish in order to shoot a selfie, you'd be seeing one practically every day.
Most recently, a passenger, and her companion, on a Royal Caribbean cruise were banned for life after she was spotted "recklessly" standing on a balcony railing for a picture. The incident was brought to the attention of staff by a fellow passenger on the Allure of the Seas ship who reported to CNN that he had witnessed the actions from his balcony. He managed to capture an image of the woman in a blue swimsuit, standing on the narrow railing with her hands above her head.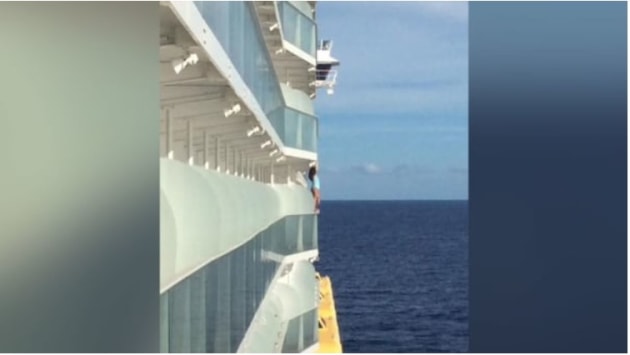 The incident occurred as the ship was approaching Labadee, Haiti. "While on my balcony, I saw the woman climb on her railing. It happened so quickly. Not knowing what her intentions were, I alerted the crew. If I said nothing, and she was going to jump, that would be horrible," Peter Blosic told CNN.
Royal Caribbean warns against "unsafe behavior" in its guest conduct policy, saying "sitting, standing, laying or climbing on, over or across any exterior or interior railings or other protective barriers" is forbidden. While the policy does not make specific mention of lifetime bans, the company deemed it a necessary step in order to send a clear message that such behaviour will not be tolerated.

Get more stories like this delivered
free to your inbox. Sign up here.