Australia & New Zealand Photobook Award finalists revealed
Finalists have recently been announced for the Australia & New Zealand Photobook Award, hosted by Momento Pro. The Award celebrates excellence, originality, and 'fitness for purpose' in photo book creation. Established in 2011, over $127,000 has been distributed to 145 finalists whose work has been showcased in a travelling exhibition and print catalogues that are distributed to photo book communities, critics, and media across the world.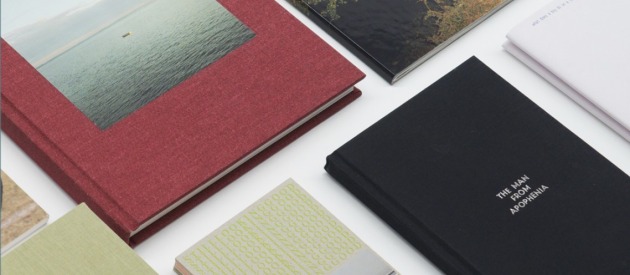 2019 Finalists
Twelve finalists have been announced for the 2019 Australia & New Zealand Photobook Award.
Apókryphos by Cherine Fahd, published by M.33
Banana Spider Bite by Jordan Madge, published by Bad News Books
Imaanshaha, self-published by Saynab Muse, published by PhotoForum Inc
Jump Into Bed With Me by Paul Knight, published by Perimeter Editions
Mongrelism by Jono Rotman, published by Here Press and Images Vevey
Rear View Mirror, self-published by Jonathan May
Still Looking Good by Alice Connew, published by GLORIA Books
Tabriz to Shiraz by Sarah Pannell, published by Perimeter Editions & Hillvale
Tem Bigato Nessa Goiaba, self-published by Cecilia Sordi Campos
The Bridge, self-published by Matteo Dal Vera & Michael Weatherill at University of Technology, Sydney
The Man from Apophenia, self-published by David Symons
The Moat, self-published by Oliver Hodgkins at Photography Studies College, Melbourne
Winners will be announced on Friday, 6 March at the Photobook/NZ festival opening night, hosted at Te Papa in Wellington, New Zealand. Following a keynote lecture, Spanish photo book maker and Magnum member, Cristina de Middel, will be handing out the prizes.
Momento Pro Print Prizes
Momento Pro is offering $10,000 in print credit prizes to enable winners and finalists to print and publish an existing or future publication.
Photobook Winner: $2,000
Student Winner: $1,500
Photobook Commended: $1,000
Student Commended: $750
Finalists: $500 each for up to 8 finalists
People's Choice: $750
Judges

Get more stories like this delivered
free to your inbox. Sign up here.