Light Shadow by Koo Bohnchang
The first solo exhibition in Australia by South Korea's leading photographer, Koo Bohnchang, features 39 artworks that capture the moment of encounter between white porcelains of the Joseon Dynasty (1392–1910), a camera, and an artist. In order to produce the exhibition, Light Shadows, Koo Bohnchang embarked on a journey in search of Korean white porcelains scattered all over the world in different museums.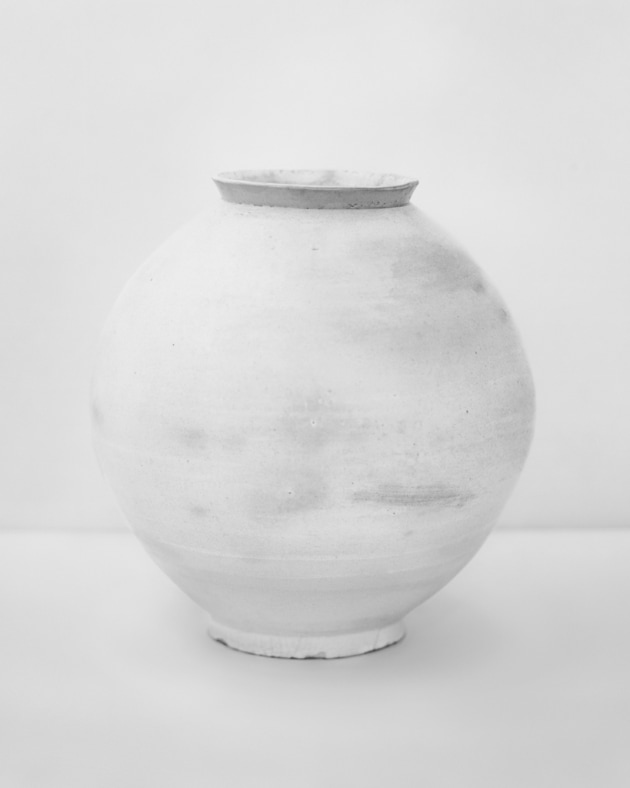 Koo, fascinated by the subtlety of baekja (white porcelain), began to capture the white porcelain on camera in 2004 by travelling around major museums around the world. The artist, who is well known for expressing the white porcelain's most white porcelaneous colour and energy in photographs, describes his works as, "Rich, as if the white porcelain's warmth and energy were permeated, and contains a soul like a person would in a portrait".
His journey to reinterpret the mysterious purity of dal hang-ari (moon jar) and the various forms of baekja scattered around the world have taken him to many reputed institutions which include the Musée Guimet in Paris, the Koryo Museum of Art in Kyoto, the British Museum in London, and the National Museum of Korea.
ABOUT THE ARTIST
Koo Bohnchang captures still and fragile moments, attempting to reveal the unseen breath of life. Since completing his studies in Germany in 1985, Koo has established an international reputation as a photographic artist. His works have been featured in over 30 solo exhibitions including Samsung Rodin Gallery, Seoul (2001), Peabody Essex Museum, Massachussetts (2002), Camera Obscura, Paris (2004), Kukje Gallery, Seoul, Kahitsukan Kyoto Museum of Contemporary Art, Japan (2006), GoEun Museum of Photography, Busan (2007), and Philadelphia Museum of Art, Philadelphia (2010). He was a professor at Kaywon School of Art and Design, Chung Ang University, Seoul Institute of the Arts and a visiting professor in London Saint Martin School.