Comfort in chaos by Johnny Brixton
Mental health deserves its place on the national agenda as one of Australia's major health epidemics, but Melbourne photographer Shayne Hood has dealt with his demons via a two-year art project, Comfort in Chaos, that he admits saved his life.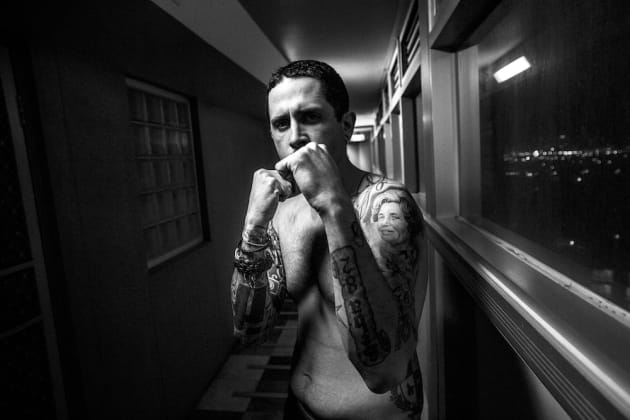 The work shows Hood's raw emotive photos of sister cities Melbourne and San Francisco, accompanied by written pieces characterising his innermost struggles during times of severe mental crisis. "Creating Comfort in Chaos is the reason I'm still here today,' Hood says. "It honestly saved my life."
Hood's muse is his upbringing. "It's eye-opening to grow up around a dysfunctional family, drug addiction, and what others call criminals and degenerates," he says. "I wear where I'm from with pride, wherever I walk. I live for the people I lost, and the dreams that they once had. It has left me with many mental scars, but I choose to put the pain into my work, instead of into something not so desirable." Hood says that building this exhibition has helped him put a lot of demons to rest.
Hood, who's also known by his artist moniker, 'Johnny Brixton', has been variously involved in the Melbourne creative arts scene since 2011 as a photographer, filmmaker, and poet, but through his role as a youth worker and lecturer has come into contact with those needing respite most from mental health issues. He hopes that Comfort in Chaos will encourage others in similar situations to gain the confidence to share their own experiences through art. "It's so important to have an outlet for your thoughts, to express yourself and sometimes leave your innermost thoughts in a safe way - and art is a great way to do that," he says. "To now share that with people is scary, but liberating."