SPONSORED
The new My Passport Wireless Pro from WD has been created with one thing in mind: to make the lives of photographers easier. It should come as no surprise whatsoever then that the latest campaign to coincide with the launch of the product is all about not only making the lives of animals easier, but in fact saving their lives. And if you want to do your bit to help raise awareness, all you have to do is use the #WDPets hashtag. And even if you're not looking to adopt, you may know someone who is.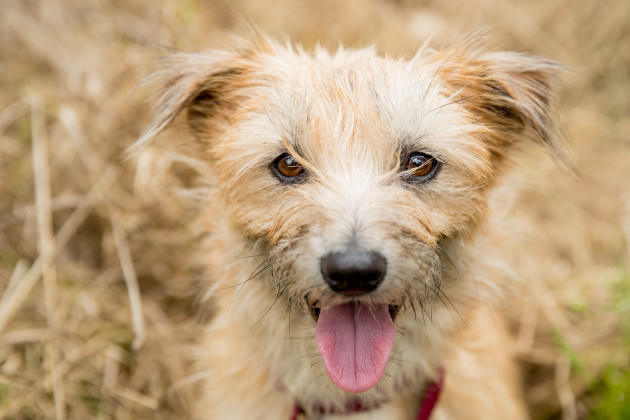 The purpose of the campaign is to raise awareness for Australian animal rescue groups through the power of photography, with the aim of photographing more than 200 dogs and cats urgently in need of adoption. In the short term, the main goal is to find homes for the animals being photographed at the shelters but longer term, the campaign hopes to draw attention to the ongoing challenges that shelters face in terms of trying to find loving homes for dogs and cats.
Harnessing the power of social media and various online channels, images produced by the eleven professional photographers involved will be provided free of charge to the eight participating animal rescue groups to help raise awareness of pet adoption. To help even further, WD Australia will not only be donating $1,000 to each of the rescue groups, but also an additional $20 per My Passport Wireless Pro sold from participating retailers during the month of September.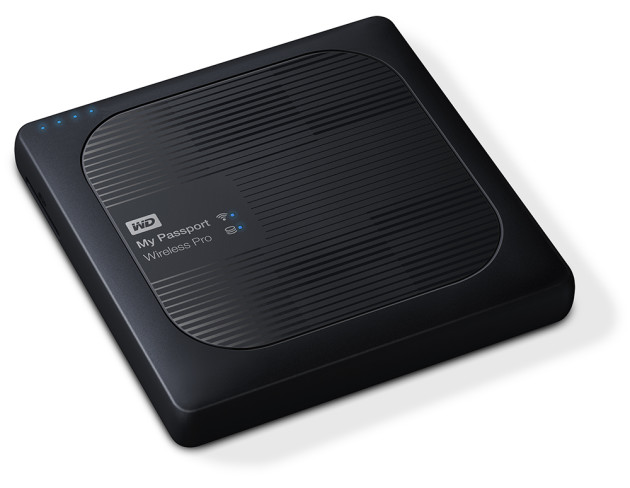 It's not often that something comes along that genuinely benefits photographers, and helps boost their workflow and productivity. Sure it's nice having the latest and greatest cameras and glass in your kit, but they're not going to save you any time and hassle. The My Passport Wireless Pro is one such device that will help boost both on-location workflow and greatly speed up file transfers when back in the studio. But that's really only the tip of the iceberg in terms of what it's capable of.
Data protection
From a business perspective, one of the worst things that can happen to a photographer is that they lose their invaluable files before they make it back to the safety and security of the studio. Until now, in order to download their memory cards on location, photographers would be forced to accept the added weight, and burden, of having to drag around a laptop. The My Passport Wireless Pro makes the laptop now entirely redundant on any location shoot.
Not only can photographers now safely and easily download their images to a hard drive on location – which greatly speeds up workflow once they're back at the studio and need to transfer images to their main working machines – but they can also review all captured images, and share them with the client, while still shooting, through the use of the My Cloud app on their tablet or smartphone.
In terms of backup to the drive, the device offers photographers three options – direct backup using the SD card slot; connection of a card reader for CF cards; or wireless backup from compatible cameras. Users of action cameras, such as a GoPro, can download files by simply connecting the camera to the drive via the USB port.
The Auto Download feature of the direct input SD card slot allows photographers on location to have a secure backup of all images captured on the day. And what's more, back in the studio, the process of getting all those files onto your main work machine is considerably faster than sitting around waiting for individual cards to download.
Running out of space or power for the driver on a full-day shoot are things you'll never need to worry about again. With a capacity of up to 3TB, you're going to be shooting an awful lot of pictures to even come close to filling it up. While the high-capacity battery should give you up to 10 hours of use, it can also be used to charge other devices while on location, such as smartphones, tablets, or action cameras.
Key players
New products are constantly being released, all in the hope of grabbing a photographer's attention. And while many might look impressive on paper, it's how they perform in the field, for real-world applications, that help determine whether the investment is justified. We chatted with two of the professionals involved with the campaign to find out just exactly how the My Passport Wireless Pro performed on location, and how it boosted workflow.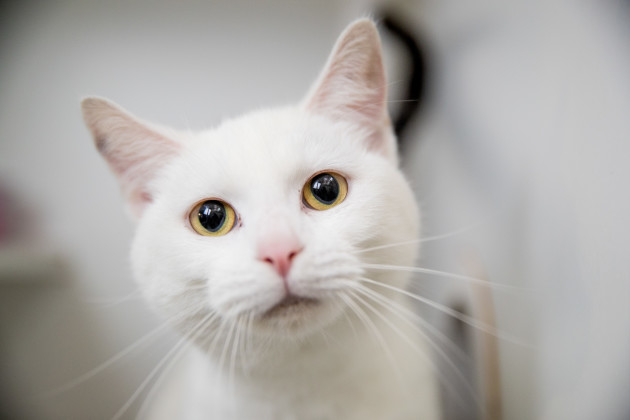 Sydney-based photographer, Daniel Linnet has over 20 years' experience working as a commercial and fine art specialist. A Canon Master and a Master with the Australian Institute of Professional Photography, Linnet has worked with a broad range of subjects and characters from all walks of life. "Being a portrait photographer and an avid dog lover," Linnet says, "I approached the subjects as I would any of my portrait subjects – capturing each of the animals as the unique individuals they are."
Alex Cearns is the creative director of leading Perth-based pet photography business, Houndstooth Studio. Inspired by the joy of working with animals, Cearns photographs more than 1,300 animals each year, using her definitive photographic style and natural connection with all kinds of creatures to craft animal portraits for private clients, commercial brands, animal rescue charities, and conservation organisations.
"One of my strongest driving passions," she says, "is to make a meaningful contribution to the lives of rescued animals and endangered wildlife. The right image viewed by the right person can mean a dog is re-homed, a donation is made, or that media runs a story to increase awareness, which hopefully, ultimately, inspires change," she says.
Each year, Cearns donates hundreds of thousands of dollars in pro bono photography services, products, donations, and sponsorship to around 40 state, national, and international animal charities, wildlife sanctuaries, and rescue shelters.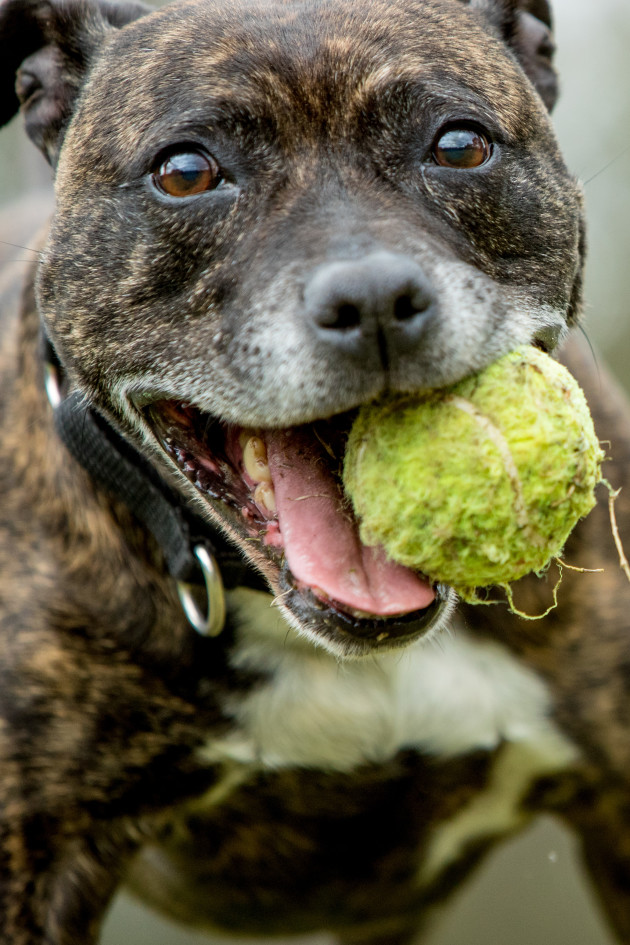 Performance in the field
The primary purpose of an external hard drive is to help keep files safe. And on location, Linnet says that he typically expects three things: portability, reliability, and decent read/write speeds.
"The My Passport Wireless Pro also offers a number of pretty cool extra options for a streamlined 'laptop-free' on-location workflow," he says. "In fact, I would go as far as saying that it makes a perfect single-drive travel companion. The drive was perfect not only for image backup and file distribution on the fly, but also receiving and sharing files with the client, from USB stick, without needing a laptop."
Linnet found the drive easy to set up and run wirelessly via the WD My Cloud app which allows access to the drive via phone or tablet. He says that connecting directly to it via a mobile device once the drive was powered up was a simple process – the same as connecting to any network.
Surprisingly, Linnet found that even after his phone was connected to the drive, because it acts as a Wi-Fi hotspot, he was still able to access the Internet on his phone. The My Passport Wireless Pro allows up to eight devices to be simultaneously connected.
Lighten the load
According to Linnet, probably one of the greatest advantages of the My Passport Wireless Pro is its ability to let him work laptop-free on location.
"Normally for location work I would be packing the laptop along with a spare drive for backup. Not only is it more gear to lug around, or to worry about leaving in the car, but the setup can frequently be cumbersome," Linnet says.
"Because the My Passport Wireless Pro fits nicely into most of my camera bags, it eliminated the need for an extra bag, and at no point did I actually miss having a laptop on location."
Always having the drive at his fingertips, literally, and up and running all the time, meant that regardless of where he was shooting, Linnet had instant access to his files while he was shooting, as well as moving between locations.
Like Linnet, working laptop free and being able to view images via the My Cloud app significantly simplified Cearns' workflow, and the ability to now carry less gear with while away from the studio and in remote location is real advantage for her.
No surprises
Cearns decided to put the drive through its paces in her studio as a way to familiarise herself with its functionality and harness its impressive features list while on location. Keen to see just how quickly large RAW files could be uploaded, and how integration with the My Cloud app on her iPhone would work, she says that she was impressed with its ease of use and the fast data transfer speed. "When I used the Wireless Pro in the field for the first time, it performed exactly as it had in my studio and was fast, reliable, and extremely easy to use," Cearns says.
Ways of working
Typically shooting with a wireless tether workflow to his laptop using FTP, Linnet says that shooting directly from his Canon 1D X Mark II, he was able to connect the camera directly to the drive as he normally would with a laptop. Leaving the RAW files on his card with JPEGs being sent to the drive, Linnet was able to e-mail selected images for an overview of the shoot as it progressed. He was also able to transfer selected images directly to a folder on his My Cloud account for instant access by the animal shelter.
Compatibility with Adobe's Creative Cloud for mobile photo and video editing means that images can be selected and uploaded directly to your creative cloud account for editing in Lightroom or Photoshop before showing the client a preview on location, plus the images are also then ready for editing once you're back in the studio.
"Having access to preview the files on a mobile device as well as doing a quick on-the-fly edit to e-mail the client or upload to social media at the same time was very handy," Linnet says.
Particularly appealing to Cearns is the ability to show her clients images that she is capturing in real time. This lets them provide feedback, and helps Cearns show them her progress in terms of meeting the brief, all without the hassle of tethering her camera to a laptop or downloading the images to it.
This is also something that Linnet found to be tremendously useful. In particular, when scouting for locations for a certain job, he says he was able to e-mail images captured on the camera, not on an iPhone, directly to the art director, from the location for instant feedback.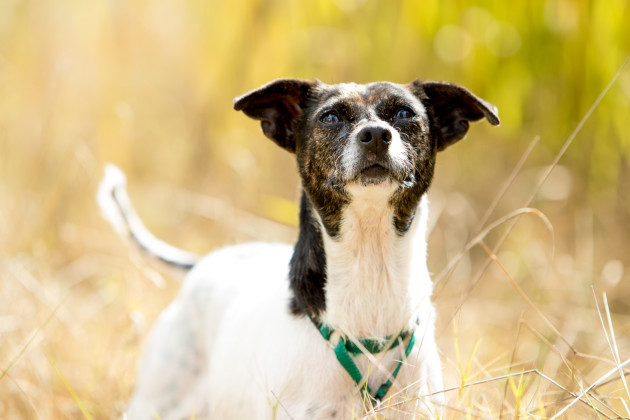 The verdict
As a self-confessed gear junkie, Linnet has the ability to work out relatively quickly what does and doesn't work for him.
"I'm still refining and experimenting with different workflows using the Wireless Pro as a sole location backup and preview device, but so far the transition has been trouble-free," he says. "On location, the process is as simple as turning on the drive and connecting your mobile device directly to it. And most importantly, the less I have to worry about at the time of the shoot, the clearer my mind is to focus on getting the most out of my subject."
Going forward, Linnet says the My Passport Wireless Pro fits nicely as an all-rounder into his day-to-day workflow. "It's now the drive I grab as I'm running out the door for an assignment. As well as this, I have created a number of portfolios and work example folders on the drive showcasing my images, as well as recent video work, just in case I need to access reference material while out of the studio."
Cearns says wireless synchronicity means she can put her trust in each backup. "The My Passport Wireless Pro will now be my drive of choice for my off-site shoots and when I lead photography tours to exotic animal destinations around the world," she says. "It replaces several smaller drives I previously used, and alleviates the need for me to carry my laptop with me to shoots."
Further, integration with Adobe Creative Cloud allows photographers to easily cull and edit images on the go, so that they make use of time flying back from exotic locations. And back to the studio, transferring images to a main working machine can be done in a fraction of the time.
The drive is ideal for anyone working on location, including wedding, commercial, landscape, and portrait photographers. Not only does it allow you to shoot wirelessly to it, but sharing images with clients on-site via the My Cloud app, or e-mailing images, is a breeze.
The fact that you can build data redundancy into your workflow on location also means that you'll have your images secure in two separate locations – your memory cards and the My Passport Wireless Pro.
Harnessing the power of the WD My Passport Wireless Pro has certainly been a huge help in the search for new homes for more than 200 needy dogs and cats, as well as helping to bring attention to the fantastic work that the shelters do.
What you can do to help
If you want to get involved, you can easily do your bit to help. Even if you're not in a position to adopt a beautiful cat or dog, for every My Passport Wireless Pro purchased in the month of September, from participating retailers, WD will donate $20 to a participating animal rescue group. To find out more, please click this link.
The photographers
1)   Daniel Linnet of Linnet Foto (NSW)
2)   Jo Lyons of Jo Lyons Photography (NSW)
3)   Ruth O'Leary of Ruthless Photos (NSW)
4)   Helen Trenerry of Ruff 'n' Stuff Pet Photography (NSW)
5)   Nick Rains of Nick Rains Imaging (QLD)
6)   Krystle Wright of Krystle Wright Photography (QLD)
7)   Charlotte Reeves of Charlotte Reeves Photography (QLD)
8)   Diana Leventhal of K9 Photography (QLD)
9)   Caitlin Maloney of Ragamuffin Pet Photography (VIC)
10) Kerry Martin of Akemi Photography (VIC)
11) Alex Cearns of Houndstooth Studio (WA)
The rescue groups
6)   Shamroq QLD