The Russian Nude is a study of the female form by the late Russian photographer, Arkadiy Kozlovskiy (1964-2014). The images in the exhibition were selected from a vast archive, and it's the first time that Kozlovskiy's work has been shown in a solo show.
Arkadiy Kozlovskiy was born in 1964 in Eastern Germany to Russian parents who moved to Saint-Petersburg soon after his birth. He received his first camera, aged 12, as a New Year's present. He quickly became fond of photography, but didn't persist long enough in his younger years to develop his talent. He regained his passion much later in his life after going through many of life's milestones.
As a younger man, Kozlovskiy pursued his engineering studies and then worked as an engineer at an aluminium factory before starting his own business in 1998 producing refractory materials for the metallurgical industry. Over the years, his business grew successfully, allowing him more time to distance himself from day-to-day operations and focus on his other interests.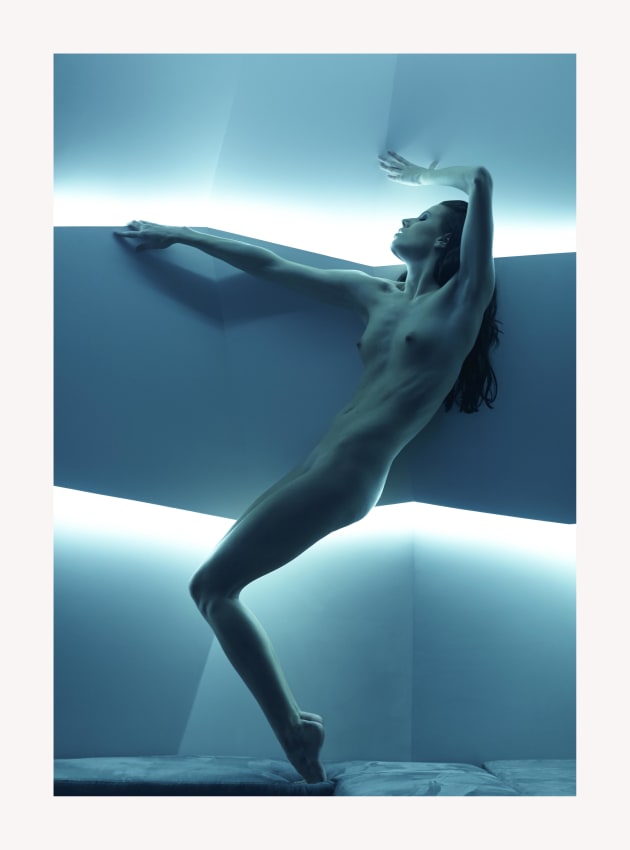 Photography was always a passion of his, and photographing what he always admired – the beauty and charm and of the female body – seemed a natural transition. Kozlovskiy began photographing nudes in 2010, and in just three years of active shooting he achieved recognition, high praise, and popularity among the Russian photo community. Shooting for his own creativity, he had complete freedom of expression and developed his signature style.
In September 2013, Kozlovskiy was diagnosed with oesophageal cancer and started to fight the disease while continuing to work on photography and making strategic business decisions. After multiple surgeries and treatments, his health eventually deteriorated and Arkadiy passed away on November 23 in 2014.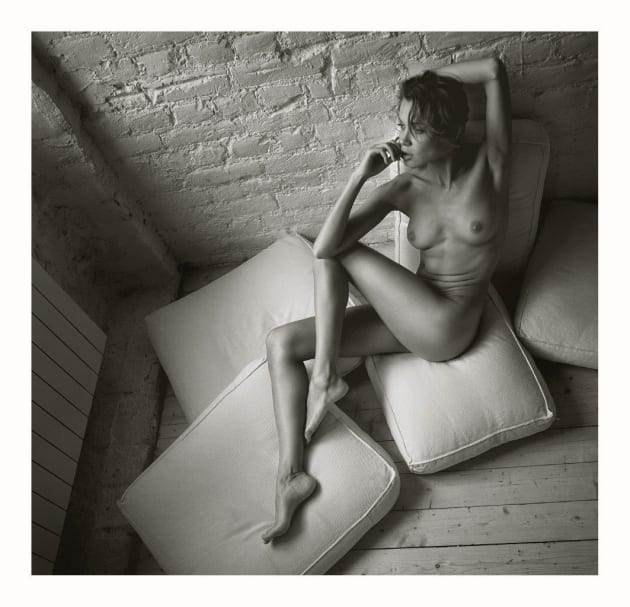 After their father passed away, Slava Kozlovskii and Maria Kozlovskiy inherited his vast photographic archive. In honour of their father's wish to show his work, they approached Black Eye Gallery in Darlinghurst – one of Sydney's leading contemporary photographic galleries – to assist in preparing and curating an exclusive collection for exhibition from the archive.
Q&A
What was your father hoping you would do with his photo archive? Was exhibiting the work one of his requests? And has he had an exhibition of his work at all before - any exhibitions in Russia?
Slava Kozlovskii: It was in his last will to give the rights to his photography to us so we can work on spreading it. He believed . . . that art is the only way of leaving a trace on earth.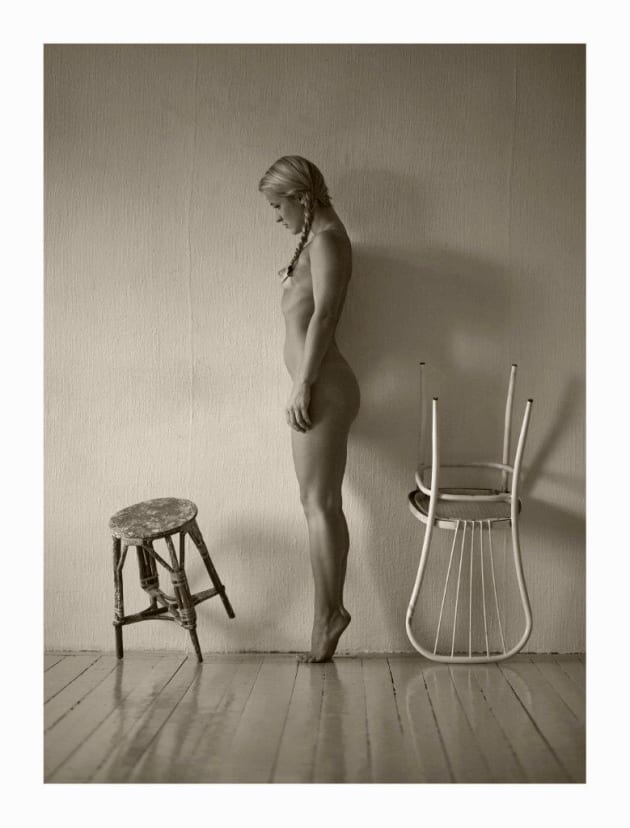 Did your father speak often about his work? And how do you feel about his photographing nudes?
Slava Kozlovskii: Yes. It was a big part of his life. He shared it with us and I even assisted him a couple of times. In regards to nudes, I think what he was creating is great. His work was not only about the beauty of a woman's body, but also had emotions, sometimes humour. He was very open about it with me.
Maria Kozlovskiy: He enjoyed sharing his achievements on Fotosight, when he was acknowledged, and he discussed some of the photos with us. At the beginning, it was a bit confusing, but when it turned from interest and practicing into his unique style and art, I started to be proud of him as a photographer.
How well known did his work become in Russia?
Maria Kozlovskiy: He became a recognisable photographer in about one year, but he never moved towards commercial photography. He kept it as a hobby mainly, submitting to online competitions. Some models would seek him out to be photographed, and some of his work was published in Chinese and German magazines.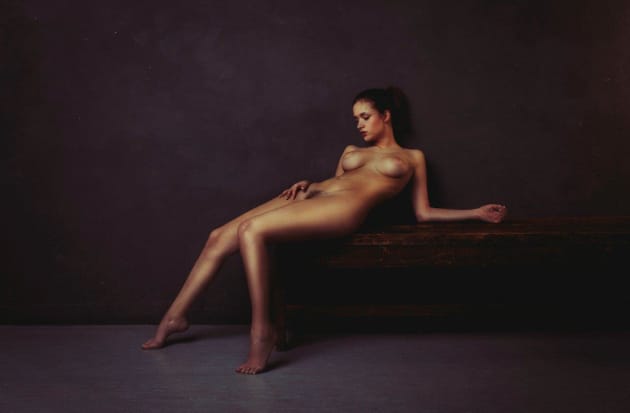 How important is it to you to exhibit some of your father's archive? When did you decide to pursue an exhibition?
Slava Kozlovskii: I know that he was about to give rights to his photography to his childhood friend before I asked him about it just a couple of months before his death, in 2014. He then changed his Will; he said he didn't think we'd be interested. We started thinking about it almost immediately after his death.
I was trying to follow through on the album that was arranged to be printed in Russia, but it's hard to finalise this when we're both living here. I had the idea in the back of my mind when I met Emma (a friend and creative consultant/producer) and she was quite enthusiastic and started helping us find a good gallery to exhibit in Sydney. It's been a side project for both of us so it's taken a couple of years, but I'm happy we're finally seeing some results.
Maria Kozlovskiy: We decided to organise this exhibition to acknowledge our father's art, I would say the interview with him was a good reminder about our father's attitude to art and inspired to take an action on that. I would like to add that our father was a bit of a philosopher regarding human emotions. With these nude photographs he was also interested in the emotion that could be brought out in the images.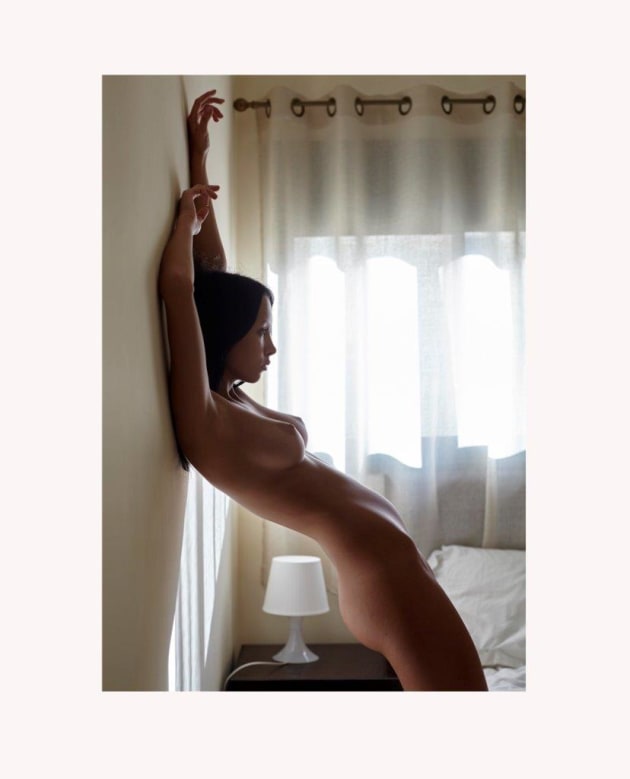 You have selected the Unicorn Foundation (a cancer research organisation for neuroendocrine cancers), to support. You have told me your father was diagnosed with neuroendocrine cancer that affected his lymph nodes around the oesophagus, then progressing to the oesophagus itself. Is supporting this organisation also another way to honour your father and his wishes?
Slava Kozlovskii: Our father asked for us to find a way to support and promote research in preventing and fighting cancer. The Unicorn Foundation seemed the right organisation. We approached them to say we would like to donate a percentage of sales and also to set up a Donation Register in the gallery during the exhibition. They have been really supportive back to us and the show, and we are proud to be associated with them.