The wonderful world of Rankin
As a photographer, Rankin stands on the top tier. His talent and his success are unquestioned. But he is more than an artist. And the world has known thousands of talented, starving artists. Rankin is also a brave and astute, creative entrepreneur. Candide McDonald gets a very special insight into his world.
"If you told an 18-year-old me that one day I would have a team of 80, a film studio, have published over 40 books and a host of magazines, not to mention owning a creative agency, a talent agency, a post-production company, and four dogs, I would have laughed you out the room," Rankin says. He has also shot some of the world's most famous advertising campaigns for Nike, Swatch, Dove, Pantene, Absolut, Diageo, Women's Aid, and Breakthrough Breast Cancer, and has directed music videos for Miley Cyrus, Kelis, Rita Ora, Nelly Furtado, The Noisettes, The Enemy, and Marina and the Diamonds.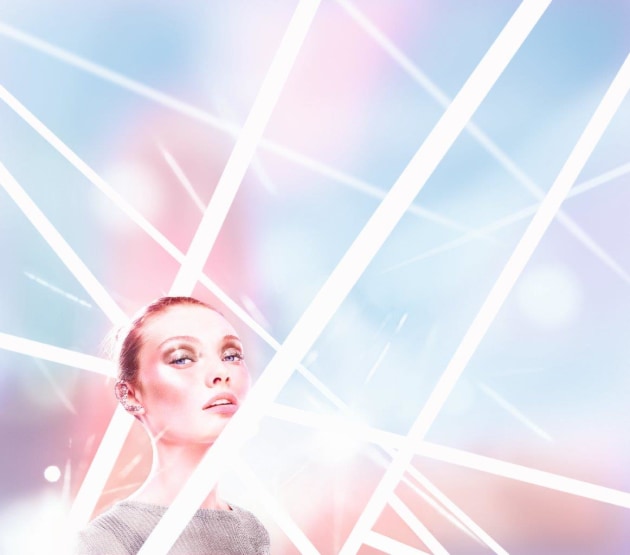 There was a very real chance that the world of photography might never have known the name, Rankin. John Rankin Waddell went to university with the aim of studying accountancy. And had he not been put into halls of residence with a bunch of art students who took it upon themselves to question his motives for wanting to become an accountant, things might have turned out very differently. "During Easter break," Rankin recalls, "I borrowed a mate's camera, and it was literally like a light bulb moment. I looked through the lens and that was that. I've never looked back," he says.
Rankin's work graces the covers for titles including Elle, Vogue, Harper's Bazaar, Esquire, GQ, Rolling Stone and Wonderland. His culture, fashion, and lifestyle magazines include Dazed, which he co-founded as Dazed & Confused at the beginning of his career in 1991, and Hunger, which he launched in 2011. The platforms that have grown from these, and Rankin's other publications, are now viewed by more than four million people per month.
When it comes to Rankin's favourite genre to capture, he's unambiguous. "Portraiture is what still excites me most. And that's because I'm fascinated by people. I'm very inquisitive by nature. I get to do my hobby for a career, and photograph everyone from The Queen to Kate Moss to The Rolling Stones along the way. What photographer wouldn't want to do that?" Rankin asks.
Being creative isn't enough
Do not confuse Rankin's success with luck. Yes, he's a talented creative, but he is also an astute businessman who has responded adeptly to – or in some cases, anticipated – shifts in his industry. And he has done this from the very start of his career. While his London College of Printing classmates were dreaming about breaking into the world of commercial photography, Rankin launched Dazed & Confused, where his photographs were seen by thousands and his status grew. "There was no step-by-step plan, just a desire to do great stuff," he confides. "Photography was something I could do on my own, and could understand. At the same time, I realised I didn't want to give up control of my images, or my life, so Jefferson Hack and I started Dazed & Confused. It gave us a platform to do our own thing, and do it differently, which was what I really wanted," he says.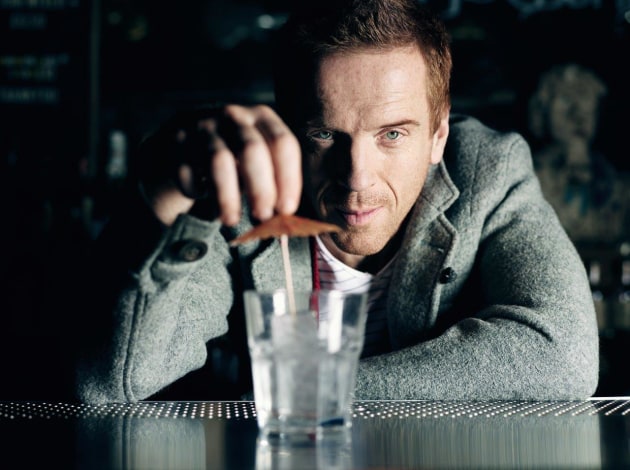 That approach, he says, hasn't changed, and never will. "I still have the same aim with every venture I get into, but that aim simply entails different things. In the past, it meant diving into film, it meant embracing digital, and now it means creating 360° marketing, and I honestly can't wait to see what's next on the horizon," Rankin says.
For every one of Rankin's new business ventures though, there were always triggers. Those triggers have remained constant, "always answering a social desire, question, or necessity". Rankin explains that when Dazed & Confused was started, there was a massive recession in Britain. "Thatcher's policies promoted a black economy, encouraging underground businesses, and a do-it-yourself attitude. People were angry, there was a clash between high and low culture, and the magazine was in answer to all of this," he says.
Find a need and answer it
When it came to launching Hunger, Rankin says that one of the key motivators was to provide a voice to young, amazingly talented people who needed an established platform to get their work out there.
In 2012, Rankin created The Full Service – a hybrid advertising agency and production company. "I saw a gap in the market; there were no flexible, one-stop shop, 360° marketing and communication agencies," he says. "Creativity and advertising has moved beyond the simple 'three stills and a film' requirement. It's everything; social media, interactive, integrated. The Full Service was my response to that need." Rankin's successful approach to business is based on his belief that there's always a need for something. But the challenge is to figure out exactly what that need is, and how to respond to it. 2017 was a particularly successful year, and Rankin worked on projects for Macmillan, Aston Martin, and Restore the Music, to name just a few.
A line in the sand
Rankin is the image-maker behind Dove Real Beauty, which began a revolution in advertising to women, the documenter of his generation, and the creator of Rankin Live – an interactive exhibition which debunked celebrity by showing that anyone could look like a magazine cover within an hour. For that project, Rankin photographed 1,600 Londoners on the street.
Rankin has also worked extensively with the BBC on a number of documentaries. Some of these have included Seven Photographs that Changed Fashion (2009), America in Pictures – The Story of Life Magazine (2013), Shooting the Hollywood Stars (2014), and Fishermen to Kings: The Forgotten Portraits of Olive Edis (2017). And a recent book project, This Is Britain, done in collaboration with the BBC for the charity Children in Need saw Rankin asking the public to take photos over a weekend, where he was required to cull the 11,000 submissions down to the top 300. "It's a celebration of the extraordinary tapestry of life that makes up our society. The response was amazing, plus with such a fantastic cause behind it, this was a really humbling project."
Recently, Rankin completed his project, Naked. "The images feel like the purest they've been since the 90s," he says, "albeit much darker. So I know I want to continue in this vein."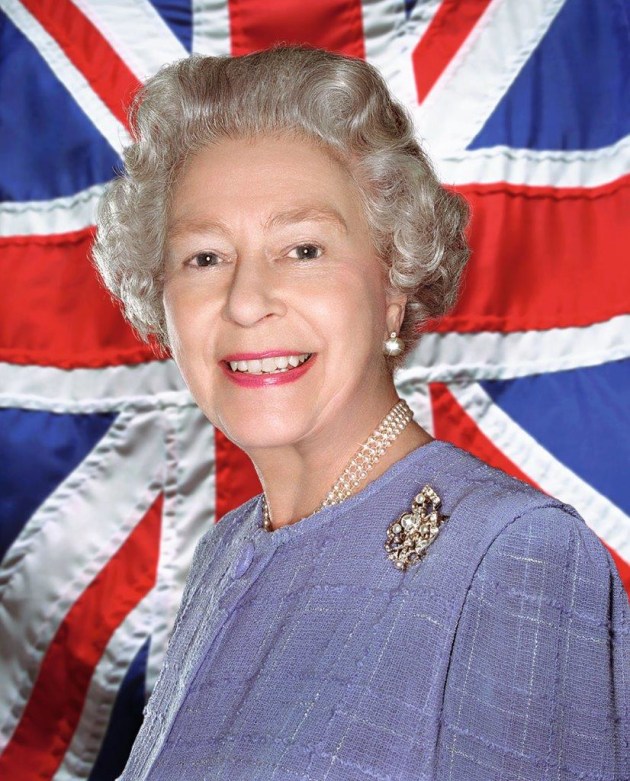 Milestone moments
When it comes to milestones in his career, Rankin singles out two. And they're not those you'd expect. He mentions the birth of his son, Lyle, as well as the death of his parents. "Personal milestones maybe," he says, "but both events changed me and my work, and everything I knew before and after."
Rankin's broad and extensive range of high-profile subjects is unbelievable. Business Insider wrote that "[His] portfolio is one of the most impressive you'll ever see. He can count Queen Elizabeth II, Adele, David Bowie, and Madonna among his subjects…" Highsnobiety, the daily online news site added: "Known for his portrait, fashion and commercial work, he has established himself as one of the most influential and far-reaching creatives working in Britain today".
But ask Rankin if there was a point at which he realised he was successful and he will say, "No, and I still don't. I still work hard. I still get up early. I still like to be involved in all facets of my business. Both my family and my team would call me a workaholic. In the beginning, I worked hard and knocked on doors until they all seemed to open. But it was tough; there was no 'big break' moment."
Never give up
It's Rankin's view that it's been his determination that has gotten him to the point he now finds himself. "[It was] probably a mix of stubbornness and self-belief," he says. "You can have endless talent, but without dogged determination, you're not going to get anywhere." And ask him which of his businesses is the most rewarding, and he will tell you, "I can't answer that! I am always hungry for more. If I see a gap in the market where we can help people or do things better or make sense of a problem, then we do it," Rankin says. "Every single part of my business is rewarding. Each one is something different and I'm not sure I can compare them."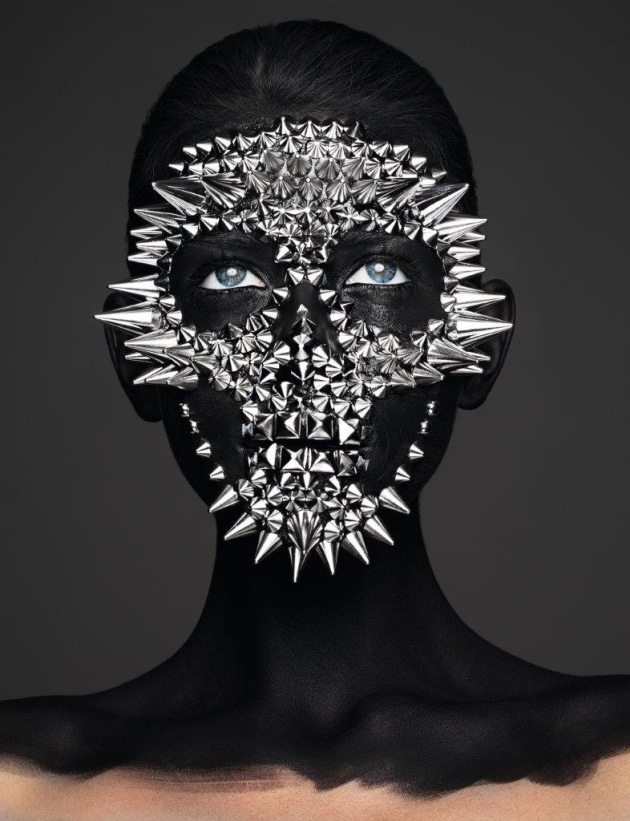 But no successful career is just a body of work, or a string of rewards, and Rankin's career is spectacularly successful. A successful career is woven with decisions that are rewarding and decisions that are valuable. A number of rewarding and valuable decisions have stood out as significant markers along Rankin's path to success. Some of these have included: deciding to ask his fellow students at the London College of Printing to come and meet him in the canteen if they were interested in starting a student magazine – only Jefferson Hack turned up; meeting Katie Grand in a bar and immediately asking her to be the fashion editor of Dazed because of her passion; meeting his wife, Tuuli, and doing some of the best images he's ever shot, with her, because they work so well together; and making his first book and realising that he didn't have to wait for other people or the establishment to validate him.
Noble causes
The benefits of being a famous photographer are many. And lifestyle is one. Rankin has "lived the life", with access to almost anyone he wants to photograph – he is yet to photograph Barack Obama, but has stated this is a desire – and a social circle most would envy. But that's not how Rankin sees it. "The benefits have been that I can do whatever I want creatively. But I've also had a string of bad relationships, which I regret, and I haven't seen as much of the world as I would have liked to," he admits.
If Rankin is remembered as the pop culture photographer of his generation, and he probably will be (although his directorial work may assume dominance by the end of this decade), that will be a disservice to the creative who has made a major contribution to the world's causes. In 2007, Rankin created his first campaign for Women's Aid, and he has remained a supporter ever since. It was a series of print ads by Grey London that used Rankin's hallmark stark portrait style to highlight the prevalence of domestic violence against women. Each ad featured a famous female celebrity – Fiona Bruce, Anna Friel, Anne-Marie Duff, Fay Ripley, and Honor Blackman – each of whose face was marred by bruises and cuts that appeared to be real. The headline asked, "What does it take to get people talking about domestic abuse?"
The provocative campaign created a buzz about a social issue that had largely been avoided, but Rankin's 2015 campaign for Women's Aid marked the beginning of real effort throughout the world to eradicate the problem. To coincide with International Women's Day that year, Rankin and the creative agency WCRS created a digital billboard with the message, "Look At Me," that used facial recognition to respond to the attention of passers-by. The bruises on the face of the woman that Rankin had photographed appeared to heal as more people looked at the poster. The aim of the campaign was to educate people of the benefit of not turning a blind eye to domestic violence.
The following year, Rankin participated in a campaign for My Body Back, an initiative begun by Pavan Amara that supports women who have been raped. The aim was to demonstrate strength and recovery after sexual violence and remove the blame often assigned to victims. Rankin shot a series of extreme close-ups of messages of strength written as temporary tattoos on the skin of women who had been raped, messages such as, "Nobody is entitled to my body but me".
In honour of World Heart Day, in 2017, Rankin launched a social media campaign for the British Heart Foundation, #heartforaheart. The campaign encouraged people to use the heart symbol in whatever way it had meaning to them to create artworks that would spread awareness about the disease that is responsible for one in every three deaths in the world. Rankin was born with a heart condition, so the campaign had a personal connection for him.
Helping to champion causes is a power that talent, fame, and success have allowed him to foster. That talent, fame, and success is built on the foundation of Rankin's personal strengths. "I think I am optimistic, imaginative, and stubborn," he says. "I am definitely somebody that thinks very highly of their own opinion. Those are both my strengths and my weaknesses."
As a businessman, Rankin says that he has an entrepreneurial spirit. "I'm not afraid to take a risk, try a new way, or push the boundaries. I'm [also] honest, regardless of the consequences, which can be tough in this industry."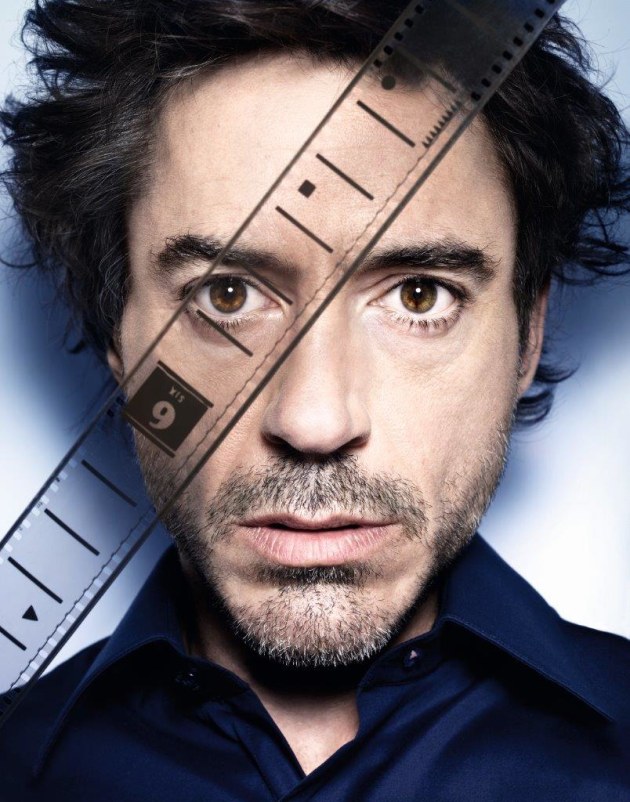 Plotting the future
Asked about predictions for photography and the industry, Rankin feels that everyone is still searching for answers. However, it's his view that "photography is still a young art form; it's evolving at an amazing rate." And further, that new formats, new ways of seeing, and experiencing photography are going to be fascinating to watch evolve, especially with 3D holographic display technologies.
In terms of content, Rankin believes that there is going to be "some form of backlash to the monotony of the Selfie era, which has – for better or worse – completely changed the art form forever", and people are beginning to reject this wave of normative culture.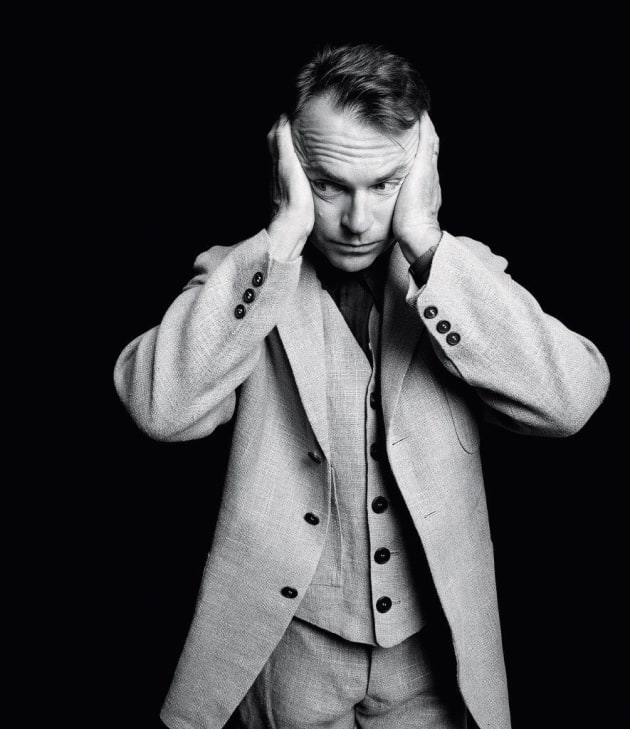 Don't stop looking forward
If you could ask Rankin any question without being ridiculed, it would probably be how you could achieve what he has. "The industry has completely changed in so many ways. The main thing is the move from analogue into the digital age. There would be very little point starting a magazine now. A blog would obviously be more appropriate.
"As a commercial photographer, you now have to incorporate
film. Clients want more content for smaller budgets, without losing any quality. They want Instastories, gifs, cinemagraphs, animations, BTS, testimonials, and the traditional stills and film. But obviously, the content still has to work as a neat idea. You have to be able to sum it up in a sentence. That's what makes great commercial work these days.
"I think it's all a huge challenge, but it presents a lot of opportunities as well. You have to get creative with your approach, come up with new ideas and match up to the demand. For example, one of our answers to this need for more was the Super Shoot. In just one single space we can have a number of sets from films to stills, interviews to still life and loads more. It's pretty awesome and it gives me room to get creative and give the client what they want. It's exciting."
In general, Rankin finds it difficult to distinguish between his personal projects and his commercial projects. "The two often overlap, and my approach is basically the same; it's all art to me at the end of the day."
Contact

Get more stories like this delivered
free to your inbox. Sign up here.