Breaking Good: Barbara McGrady - our first Aboriginal female photojournalist
Barbara McGrady has the most unusual grey, green eyes. But since she first opened them, there never has been anything that usual about McGrady and her unique photographic vision. A Gomeroi Murri Yinah, a mother, a grandmother and Australia's first Aboriginal female photojournalist, McGrady always will be just that – unusual.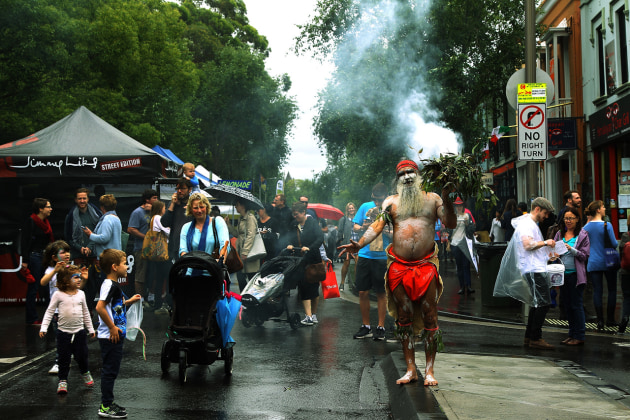 Defined by her identity and redefining Australia's relationship with the First People of this country, McGrady is breaking down barriers, assumptions, and stereotypes, one photo at a time. Born in Mungindi in North Western New South Wales, McGrady's work reflects the heart and spirit of her people and the circumstances that have surrounded her life. Her photos shine with the light of the great humanity and beauty she sees and captures in her images. Photos of modern-day sportsmen and women at play on the field morph into lithe dancers practicing thousands of years old ceremony and corroboree. The people and the situations she depicts take us on an emotional rollercoaster, from the open generosity of Jimmy Wave Hill, to the impish nature of her grand-daughter, Alkira, "The Golden Child", to the tragedy of the death of Gail Hickey's son, TJ Hickey. McGrady's photos embed themselves into our hearts and minds.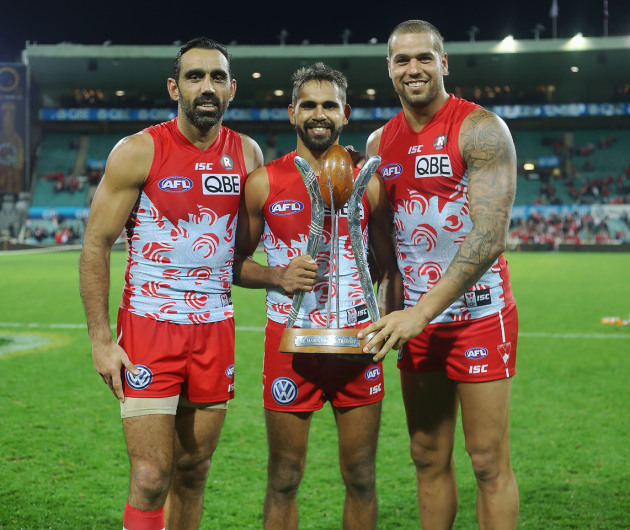 McGrady has a perhaps undeserved reputation for feistiness. Though certainly not someone to suffer fools, McGrady has a softness about her which betrays her sometimes gruff exterior. McGrady weighs up what has informed her work: "I have lived in two worlds all my life. Black and white. I was told that we couldn't have pride because we weren't allowed to. My aunts were taken away from my family to Cootamundra Girls Home, the men in my family were sent to work as indentured labour on white farmers and pastoralists properties. They worked hard as they were slaves of the pastoral system and government policies. They didn't get paid. I have always had a sense of outrage, even as a child."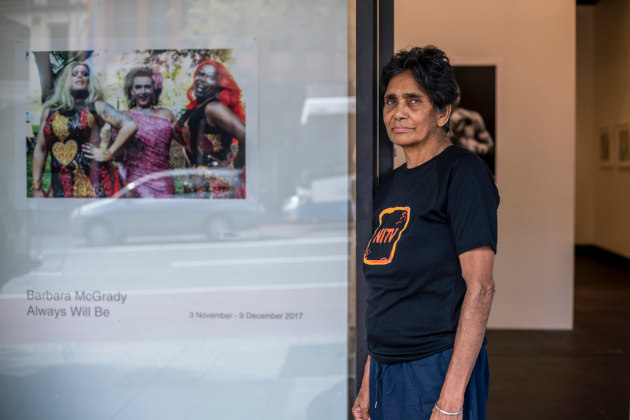 Entering the world of sports photography is not for the faint hearted – even navigating the bureaucracy and sheer physicality of the job is tough, but McGrady has fought hard to get accredited to shoot from the sidelines of her beloved football and boxing matches, seeing the largely indigenous professional teams replicating the tests of skill of her own tribal warriors. Her photos come from a different place than the other photographers on the field. Always, she sees the connections of the original people, her large extended family, her clan, her tribe, and the many Aboriginal nations represented across so many sports.
When McGrady catches a photo of Adam Goodes with Louis Jetta and Lance (Buddy) Franklin holding the Australian Football League Indigenous Round trophy you can see the joy that the younger players feel at their triumph. Goodes seems more guarded, but as the face of the "Racism Stops with Me" campaign, Goodes has had more pressure on him to be an exemplary person than most. Both he and McGrady know how the public perception of Aboriginal people can be manipulated to fit whatever negative manifestation mainstream wish to fulfil. It is exactly what McGrady's work fights against.
Gary Foley, a Gumbainggr man, human rights activist, and historian at the University of Victoria, is a long-term friend of McGrady's. He calls her a true historian for the documentary work that she does within the Aboriginal community. "I am always aware of family, grass roots men and women, some who never get any recognition," McGrady says. "Aboriginal women have always been the backbone of our community. Aboriginal men were always considered savage, then the noble savage, then violent, drunk, and dysfunctional. And then they became like, nothing. They had no power and when their kids were taken away, they were emasculated by the system. They weren't even allowed to be fathers, the state became the fathers, and the state took control. The women were all unpaid domestics. The mission manager would come out and if you were a thirteen-year-old girl, they would come and get you and take you to their property to work. That happened to my mother," she says of her experience.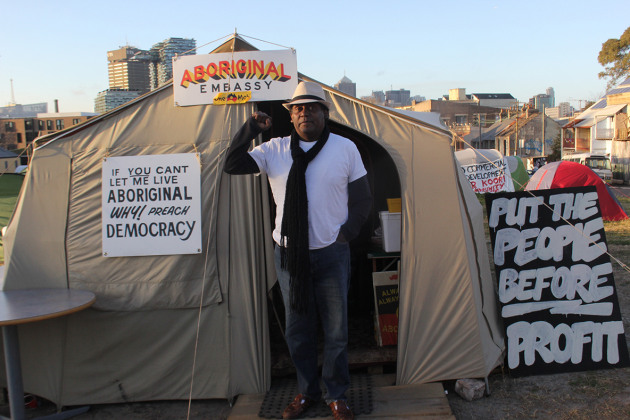 It is against this background that McGrady crafts her images with the bravery of someone who knows firsthand of the injustice served to those that are Aboriginal. Her photo of activist and Gomeroi countryman Paul Spearim, who stands in front of the Redfern Aboriginal Tent Embassy raising a clenched hand in salute at the protest against the development of Aboriginal property, speaks of the continual struggle of her people to gain recognition or rights over the land. That this vision is so often disregarded by mainstream speaks volumes, and that McGrady is on hand to record it is one of her greatest achievements.

McGrady was the recipient of the Inaugural Indigenous Human Rights Award, The Anthony Mundine Courage Award for photojournalism. It is a fitting acknowledgement of her place as a photographer within the Aboriginal community and broader Australia. While many well-known war photographers have made their names on the battlefields of Vietnam and Afghanistan, McGrady shoots the conflict between her people and the largely white Australian government.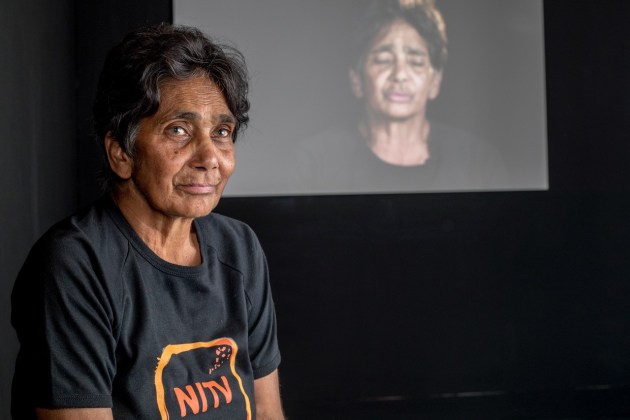 McGrady looks with affection at her photos of the "Sista-girls" in the front window of the Australian Centre for Photography gallery and of the image of Steve Williamson who in traditional dress, smokes an unseeing white crowd ("except look at the children. See how fascinated they are," says McGrady) and treasures them as the embodiment of her family, clan, tribe and the many nations of the First People in Australia. It's a unique voice that she has given to the world.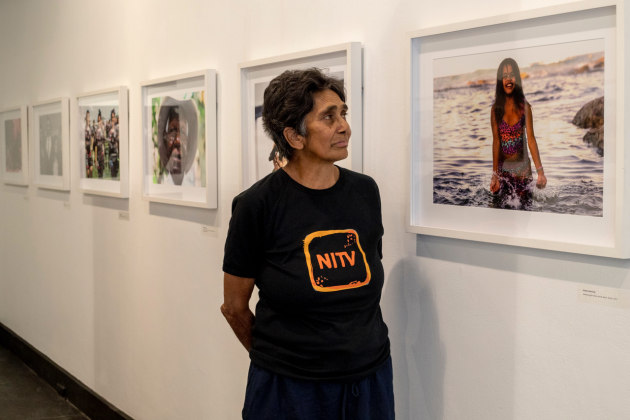 You sometimes get the feeling that McGrady's photographs are more talisman than photograph and that the people that are in her photos are reaching out to encompass you in their spirit and their beauty with a warm hug. And that one day, the boundaries between Aboriginal people and Australians will be dissolved by the woman with the unusual eyes.