THE ANNUAL 2021 – CALL FOR SUBMISSIONS – NOW CLOSED
THE ANNUAL CALL FOR ENTRIES – submissions closed until 2022.

ABOUT THE ANNUAL
The Annual is Capture magazine's showcase of the year's strongest work from Australian and international photographers. The final issue of the year, it features 80-plus pages of stunning images from professional, emerging, and student photographers.
Don't miss the opportunity to be featured in this very special and highly prized edition of the magazine.
We're calling for submissions now (entries close 20 August 2021) and it's free to enter.
THE CATEGORIES
Submissions may be made in the following 10 categories:
| | |
| --- | --- |
| 1. Advertising | 6. Emerging |
| 2. Aerial | 7. Landscape |
| 3. Architecture | 8. Portrait |
| 4. Art | 9. Student |
| 5. Documentary | 10. Wedding |
HOW TO PREPARE YOUR ENTRY
Please read the Submission Guidelines carefully before making a submission.
HOW TO ENTER
Send your images and captions in a single ZIP file using WeTransfer, Hightail, or WeSendIt to TheAnnual@capturemag.com.au.
Do not e-mail your images directly to us. Our preferred file transfer service is WeTransfer.
Please review the Submission Guidelines before entering.
Submissions failing to adhere to the guidelines will not be accepted.
DEADLINE
Entries close Friday 20 August 2021, 11:59pm AEST.

Deadline extedned until Thursday, 26 August 2021, 11:59pm AEST.
NO FURTHER EXTENSIONS.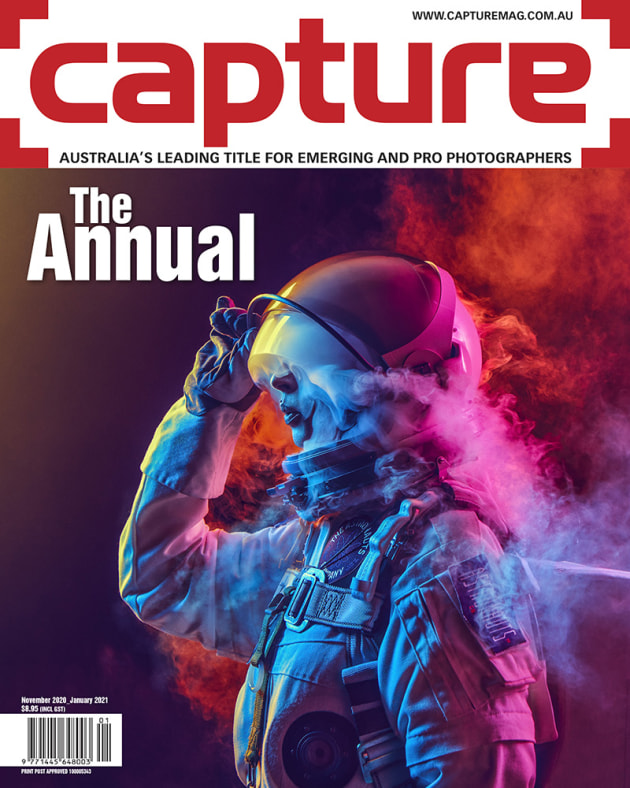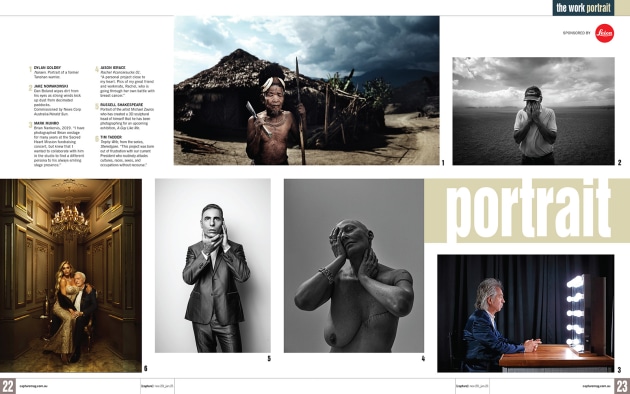 OUR SPONSORS
Capture's The Annual edition would not be possible without the support of these amazing sponsors. Please support them!

© Tim Tadder. 2020 cover.

© Sean Izzard. 2019 cover.

© Helen Whittle. 2018 cover.