OFFER EXTENDED! Save 40% when you subscribe to Capture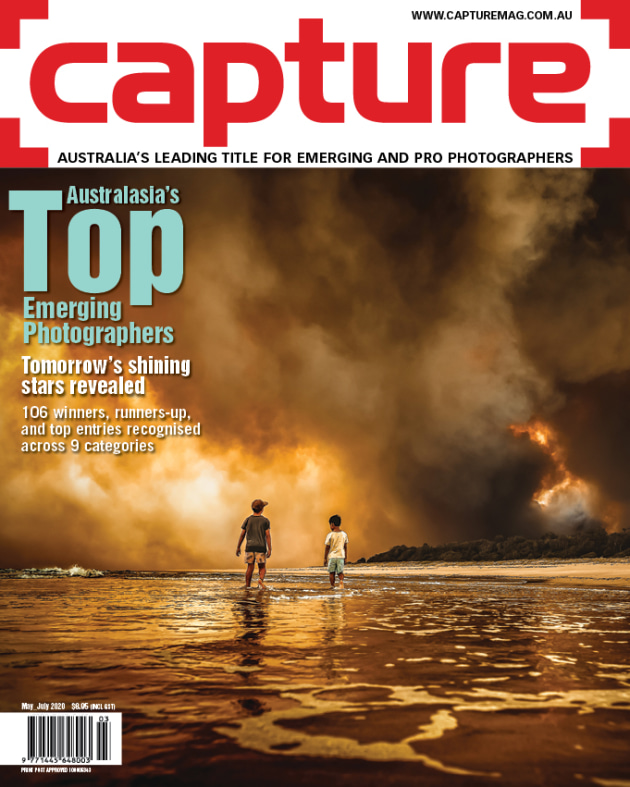 Adversity is one greatest drivers of creativity, and nobody can dispute that we aren't living through the most adverse time in living memory. So, how creative can you be given our new way of life?
Our Easter offer has been so successful that we've decided to extend the special deal! Why not treat yourself, a colleague, or your assistant to a subscription of Capture? Subscribe today and save an amazing 40%. Pay just $23 for a year's worth of Capture delivered straight to your door (Australia only), plus access to the digital version of the magazine.
Click here to get 4 issues of Capture magazine delivered to your door for just $23 (save 40%).
When you subscribe, you'll receive the next edition which comes out in early May. It's our biggest one of the year and features all the winners and top place-getters in our annual competition, Australasia's Top Emerging Photographers. Not only are we featuring the winning portfolios, but also the Top 7 and Top 12 across eight categories, along with the Top 20 images in the Single Shot category.
The previous issue (available on the Zinio platform) has some seriously inspiring and informative content, with certain features guaranteed to hit the spot given our current predicament. One article shares the secrets of putting an amazing photo book together. And if you've been putting off producing one, you literally won't get a better opportunity. In another piece, we interview some of the best photographers in the world, including Mario Testino, Steve McCurry, Joe McNally, and Dan Winters, amongst others, to learn what they feel is the greatest image they've ever produced.
Click here to get 4 issues of Capture magazine delivered to your door for just $23 (save 40%).
Follow this link to purchase the latest digital edition of Capture.
This amazing offer ends 14 May.
P.S. Whoever said there's no such thing as sibling rivalry doesn't have siblings. Suffice to say, there's a similar offer from our sister publication, Australian Photography, and I would love for Capture subs to win the little competition we've got running. So, do me a personal favour, please subscribe!